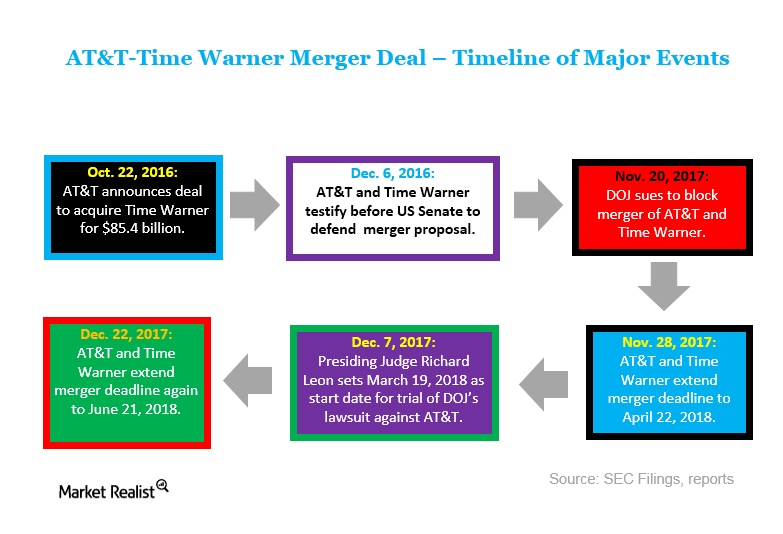 Why Fox Chose Disney over Verizon
By Ruchi Gupta

Jan. 16 2018, Updated 4:35 p.m. ET
Several suitors lined up for Fox's assets
For a few months, speculations swirled that Twenty-First Century Fox (FOX)(FOXA) was looking to divest some of its assets to pivot back to its "first love," as its executive chairman Rupert Murdoch said in an interview following the announcement of the deal with Walt Disney (DIS).
Walt Disney, the owner of the ESPN sports network, agreed to purchase most of Fox's assets for $52.4 billion, or a little over $66.1 billion, including the assumption of debt.
Article continues below advertisement
But Disney wasn't the only company that showed interest in acquiring Fox's assets, especially its entertainment unit. Comcast (CMCSA), Verizon (VZ), and Sony (SNE) were also cited as having approached Fox to buy some of its assets. Interest in Fox's entertainment assets appeared to have picked up after reports stated that Fox's talks with Disney seemed to have stalled.
Lessons from AT&T's troubled deal
How did Fox end up selling its assets to Disney but not Verizon or Comcast or Sony? It appears Fox owners learned a lesson from AT&T (T) and Time Warner (TWX), whose merger has been dragging along. Murdoch, the executive chairman of Fox, said he a favored a deal with Disney over other potential suitors because he felt it would be easier for regulators to approve the transaction.
"We didn't want to go through that for a year and a half and have a crippled company handed back to us," the Wall Street Journal quoted Murdoch.
Government sued to block AT&T–Time Warner marriage
AT&T and Time Warner have faced a long stretch trying to finalize a merger announced back in October 2016. The companies have had to push back the termination date of their merger agreement several times as they counter obstacles, such as a government lawsuit to block the $85.4 billion merger deal.