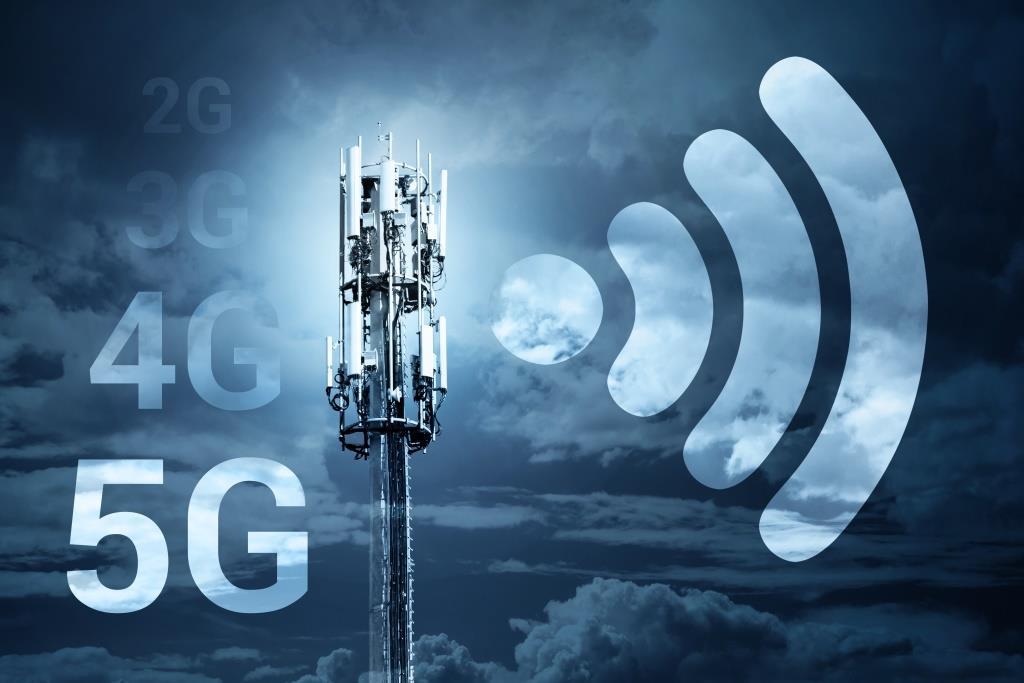 How Could AT&T Stock Perform in 2020?
In 2020, AT&T's (T) management expects adjusted EPS of $3.60–$3.70. Analysts expect its adjusted EPS to grow 1.7% YoY (year-over-year) to $3.60. Analysts expect AT&T's sales to rise, and they expect AT&T's revenue to rise by 0.4% YoY to $182.1 billion in 2020. AT&T's management forecast sales growth of 1%–2% this year.
In 2020, the telecom company's management expects free cash flow and gross capital expenditures of about $28 billion and $20 billion, respectively. The company expects to monetize about $5 billion–$10 billion worth of non-core assets this year. Lastly, the wireless carrier targets a dividend payout ratio in the low 50% range.
AT&T is confident about the success of its upcoming streaming service, HBO Max, in May. The service should cost $14.99 per month and would debut with 10,000 hours of content.
Article continues below advertisement
5G
AT&T launched a low-band 5G network service in 10 additional cities, according to a December 30, 2019, FierceWireless report. The new cities include:
Bridgeport, Connecticut
Washington, DC
Louisville, Kentucky
Boston, Massachusetts
Baltimore, Maryland
Detroit, Michigan
Las Vegas, Nevada
Buffalo, New York
New York City
Philadelphia, Pennsylvania
That brings the total number of markets with AT&T 5G to 20.
According to FierceWireless, "The carrier's low-band 5G is meant to provide broader coverage and AT&T has pledged nationwide service by the first half of 2020. With the launch of its service using 850 MHz spectrum, AT&T finally opened up 5G to consumer customers, who will need a compatible Samsung Galaxy Note 10+ 5G device."
The report added, "AT&T's low-band 5G is not to be confused with its 5G+ service, which uses high-band millimeter wave spectrum that delivers massive capacity and super-fast speeds." The telecom company launched a 5G+ service in 2018. The company has activated 5G+ service in about 20 cities, but only for business customers.
In December, T-Mobile (TMUS) activated its 5G service nationwide, using available low-band 600 MHz spectrum.
Article continues below advertisement
AT&T's quarterly dividend
In December, AT&T announced a quarterly dividend hike of about 2% to $0.52 per share from $0.51. The new dividend is set to be paid on February 3 to stockholders of record on January 10. The hike brings its annual dividend to $2.08 per share.
On December 31, AT&T had a dividend yield of 5.32%. In comparison, Sprint (S) and T-Mobile don't pay equity dividends.
Analysts' fourth-quarter forecast
AT&T is expected to release its fourth-quarter earnings on January 29. Analysts project adjusted Q4 earnings per share of $0.88 for AT&T, which implies a rise of 2.3% YoY. However, Wall Street expects the company's fourth-quarter consolidated revenues to fall 2.0% to $47.0 billion.
Article continues below advertisement
Technical analysis of AT&T stock
On December 31, the telecom giant closed the trading day at $39.08. Based on that closing price, the stock was trading as follows:
2% above its 100-day moving average of $37.49.
7% above its 50-day moving average of $38.42.
3% above its 20-day moving average of $38.57.
AT&T has a 14-day RSI (relative strength index) score of 60, which means that the stock is approaching the overbought zone. The stock's 14-day MACD is 0.32, which indicates an upward trading pattern.
Analysts' recommendations and target price
Of the 30 analysts covering AT&T stock, 13 suggest a "buy," and 15 suggest a "hold," compared with 13 and 14, respectively, last month. Two analysts suggest a "sell," the same as last month.
Their 12-month target price of $39.02 for AT&T stock implied a 0.2% downside potential based on its December 31 price. Their median target price was $40.50.
T-Mobile is rated as a "buy" by 17 out of 22 Wall Street analysts. T-Mobile's mean target price of $90.16 implies a 15.0% upside from its current level of $78.42. Sprint is rated as a "buy" by just two of the 17 analysts. Sprint's target price of $6.41 implies 23.0% upside potential.
Stock performance
AT&T stock rose 0.10% on December 31 and closed the trading day at $39.08. This was 38.1% above its 52-week low of $28.30, and 1.6% below the 52-week high of $39.70. At Tuesday's closing price, AT&T had a market capitalization of $285.5 billion.
Up 36.9% in 2019, AT&T stock has performed better than the broader market and its telecom peers. In 2019, T-Mobile and Sprint returned 23.3% and -10.5%, respectively. Meanwhile, the S&P 500 Index has risen by 28.9%.
Read Will Debt Affect AT&T's Dividend Yield? and AT&T Stock: Jim Cramer Likes It—Should You Buy? to learn more. You can also read Options Traders Think AT&T Stock Will Climb Higher.