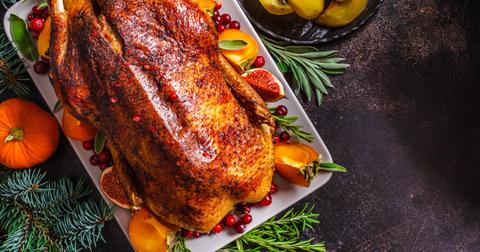 What's Driving Tyson Foods Stock Higher?
By Amit Singh

Updated
Tyson Foods stock (TSN) closed 2.3% higher on December 16 as the company got a nod from both the US and China to ship American poultry to China. Reuters, citing TSN's chief supply chain officer, reported that Tyson Foods would start taking orders from early next year.
Tyson stock gains on China export approval
Notably, Tyson Foods is waiting for the final approval from the US authorities, which it expects to get by the end of this year. China imposed a ban on US poultry products after the outbreak of avian flu in 2015. Moreover, China's recent retaliatory tariffs further pressured US meat and poultry producers.
The outbreak of African swine fever has affected hog supplies in Asia, thus leading China to look for alternative products. We see this new development as a positive move for the US meat and poultry producers.
Earlier, Tyson Foods said that it is likely to benefit from the African swine fever outbreak. The outbreak has significantly disrupted hog supplies and drove prices higher, which could help Tyson Foods stock. However, TSN confirmed that it has not yet benefitted from the outbreak.
Tyson Foods stock performance
Tyson Foods stock has registered stupendous growth so far this year. TSN stock is up 68.4% year-to-date, beating the S&P 500 by a wide margin. The stellar growth in TSN stock is due to the sustained demand for protein products. Further, the company's diversified product portfolio also supports growth. Additionally, Tyson Foods' foray into the alternative protein segment could be another growth catalyst.
Tyson Foods launched a few alternative protein products this year. In June, the company launched plant-based Raised & Rooted nuggets and doubled the retail distribution of these nuggets to over 7,000 stores. We believe the expansion of distribution channels is likely to support TSN's sales in the coming quarters.
Recent financial performance
Besides Tyson Foods stock growth, its sales suffered. As we expected, Tyson Foods' sales and earnings remained weak in the fourth quarter and missed Wall Street's expectations. However, its shares held ground as most of the headwinds are transitory and are likely to dissipate soon.
TSN's fourth-quarter revenues improved 8.9% year-over-year but fell short of the consensus estimate. Meanwhile, its bottom line declined 23.4% and missed Wall Street's estimates.
We expect Tyson Foods stock to continue to benefit from higher demand for protein across the world. Moreover, the company's expansion of product portfolio and favorable environment should further spur growth.