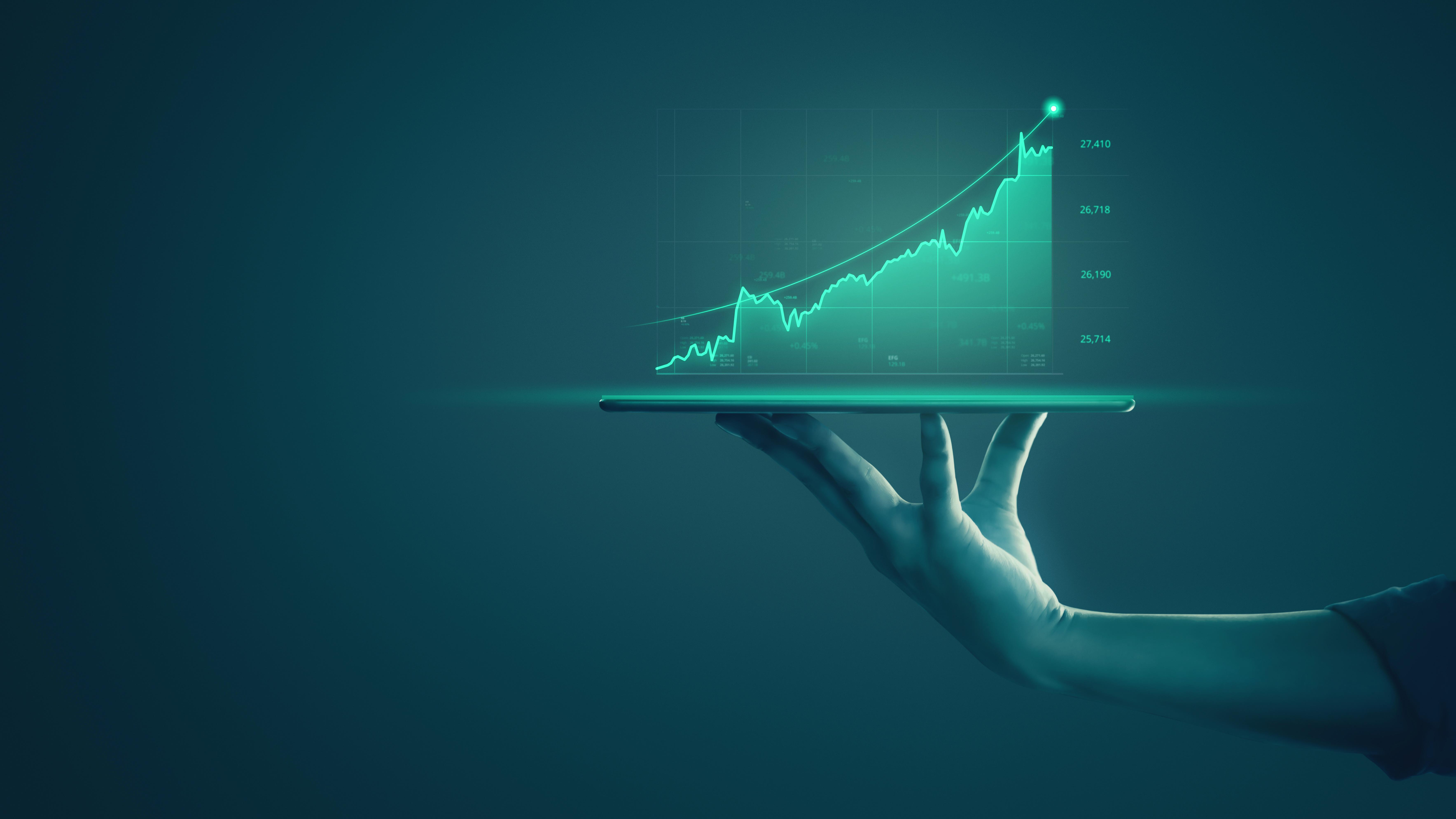 These 2 Tech Stocks Gained Big in November
Tech stocks have driven the broader markets to record highs this year. And tech giants Apple (AAPL) and Microsoft (MSFT) are up 64% and 46%, respectively. Meanwhile, the S&P 500 and Dow Jones Industrial Average Index have risen by an impressive 17.7% and 23.5% year-to-date.
In this article, we take a look at two growth tech stocks that have gained momentum recently. They've both outperformed the broader markets.
Article continues below advertisement
Article continues below advertisement
The Trade Desk gained over 30% in November 2019
Shares of The Trade Desk (TTD) rose over 30% last month. The stock made a strong comeback but wiped out significant gains yesterday, when it slumped 13%. TTD stock—like most high-growth companies—has been pretty volatile.
The stock IPO'ed in September 2016 and closed trading at $27.66 on September 23. It has returned an incredible 750% since IPO. And TTD has been a winner even among high-growth tech stocks.
TTD shares hit an all-time high of $289.5 in July. But they soon lost market value. Investors were worried about high valuation metrics for TTD and peer tech stocks, resulting in a sell-off.
However, buoyed by strong Q3 results and broader-market optimism, TTD stock rose close to its record high last month. In the September quarter, TTD reported sales of $164.2 million, meaning growth of 38% year-over-year. Meanwhile, earnings were up 19% at $0.75.
TTD managed to beat consensus revenue estimates of $163.79 million and EPS estimates of $0.67 in the third quarter. During the company's earnings call, TTD management increased revenue forecast for 2019. They now forecast sales north of $658 million, up from the earlier estimate of $653 million.
The Trade Desk is part of the high-growth programmatic advertising segment, and it will continue to grow sales at a robust pace. Analysts expect sales growth of 38% in 2019, while revenue growth estimates stand at 30.1% for 2020.
TTD is also expected to grow adjusted earnings by an annual rate of 29% over the next five years.
Splunk is another winner among tech stocks
Splunk (SPLK) stock has also crushed market returns in November. The stock gained a significant 24% in market value last month, bringing its year-to-date gains to 43%. Splunk went public back in April 2012, and the stock has returned 311% since its IPO—easily outperforming several tech stocks and ETFs.
Splunk announced its fiscal third quarter of 2020 (the year ending in January) results on November 21, after market close. It reported revenue of $626 million, above consensus estimates of $604.12 million. Adjusted EPS were $0.58, which was above consensus estimates of $0.54.
Splunk also increased its fiscal 2020 revenue estimates from $2.3 billion to $2.35 billion, above the Wall Street sales forecast of $2.31 billion. Its strong October quarter results drove Splunk stock 11% higher on November 22.
Soon after Splunk reported its Q3 results, several analysts increased the stock's price target, according to multiple reports from The Fly:
Article continues below advertisement
Yesterday Goldman Sachs (GS) upgraded Splunk stock to "buy" from "neutral" and increased its price target from $147 to $180. Analysts are optimistic about Splunk's strong cash flow growth and its growing annual recurring revenue.
What's next for these high-growth tech stocks?
Analysts expect Splunk to grow sales by 30.3% to $2.35 billion in 2020 and by 22.6% to $2.88 billion in 2021. Comparatively, its earnings are expected to grow at an annual rate of 35.3% over the next five years.
While the two tech stocks remain solid long-term bets, investors need to be wary about the upcoming recession. High-growth tech stocks trade at a high valuation and grossly underperform broader markets in a sell-off.
TTD is valued $10.71 billion (in terms of market cap) or 16x forward sales. The stock is trading at a price-to-earnings ratio of 62x. Comparatively, Splunk's market cap stands at $22.77 billion or 10x forward sales. The stock is trading at a price-to-earnings multiple of 63x.