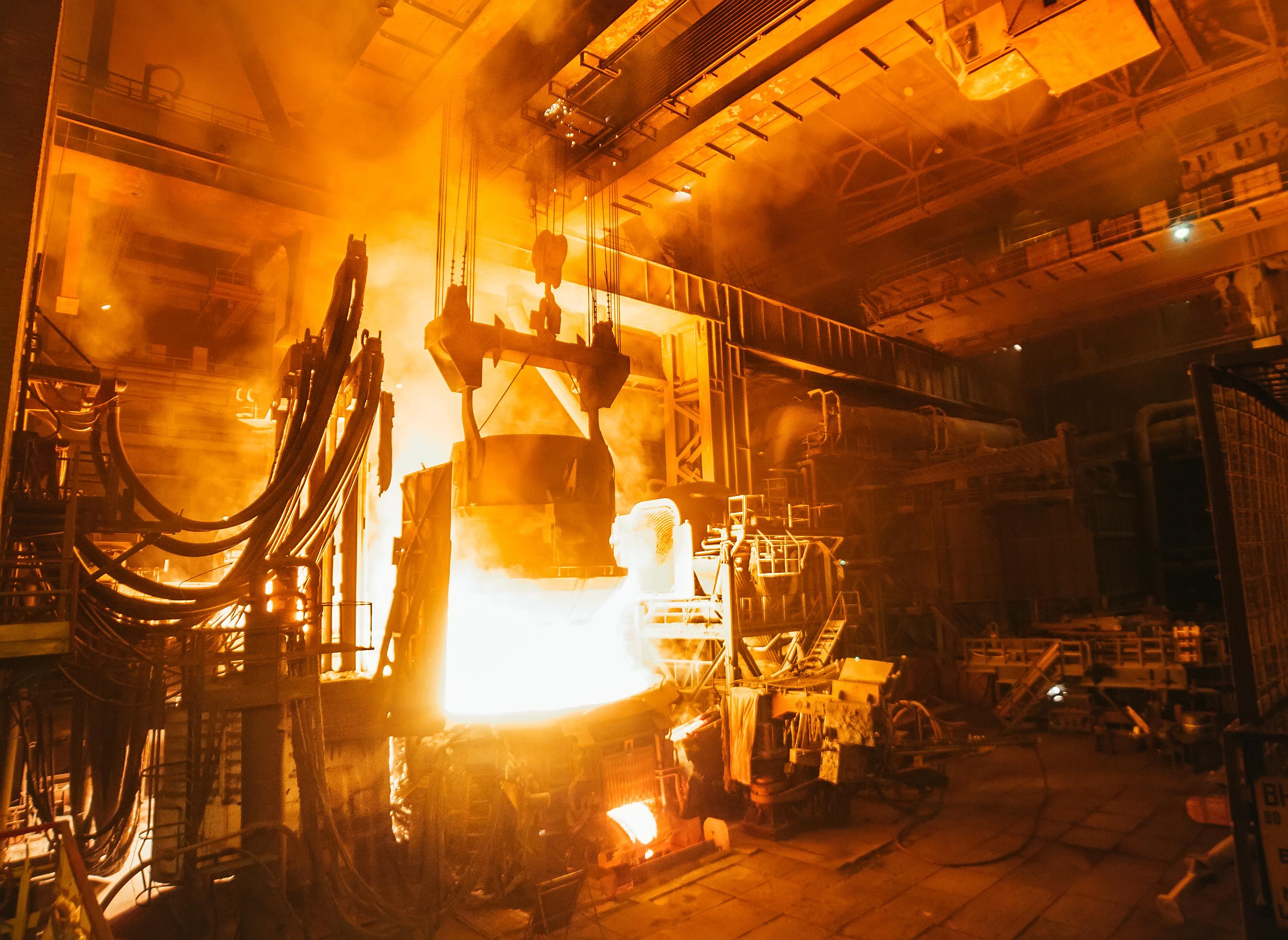 For the US Steel Industry, China's No Longer the Villain!
By Mohit Oberoi, CFA

Sep. 1 2020, Updated 9:54 a.m. ET
For a long time, US steel producers, or for that matter their counterparts elsewhere, blamed Chinese steel exports for depressing prices. However, Chinese exports have fallen sharply this year and the fall continued last month.
In fact, despite higher production, Chinese exports have not risen. China's steel exports to the US are minuscule. For a change, China does not look the real villain for the US steel industry.
Article continues below advertisement
US steel industry
US steel companies see higher Chinese exports that are allegedly subsidized as a key challenge. To be sure, there is little denying that there have been instances when domestic mills had to idle plants as prices plunged amid higher imports. The last such instance was in 2015. While there have been some curtailments this year as well, including from U.S. Steel , domestic mills cannot blame imports and, even more importantly, Chinese steel exports for their woes.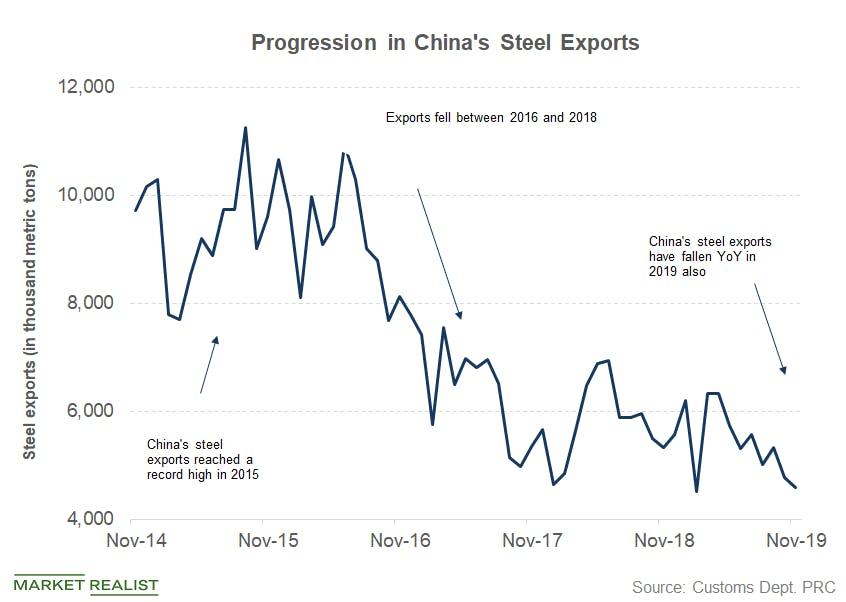 Article continues below advertisement
China steel exports
Last month, China exported 4.58 million metric tons of steel—a YoY (year-over-year) fall of 13.9%. Imports fell by 4.2% as compared to October. Notably, this year, China's steel exports have fallen YoY every month barring January and March. Year-to-date, they have tumbled 7.2%.
Also, in absolute terms, China's November imports were the lowest since February. If we exclude February, where China's economic indicators can offer misleading signals due to the Lunar New Year Holidays, November steel imports were the lowest since August 2012. As the chart above shows, Chinese steel exports have fallen sharply after peaking in 2015.
China November trade data
To be sure, in October, China's steel production also fell YoY for the first time this year due to the pollution curbs. It wouldn't be surprising to see another fall in production when the November figures are out. All said, Chinese steel production growth has surpassed global production growth this year. At the same time, the country's exports have fallen this year.
It would be a fair argument to say that Chinese demand is strong this year, enabling the country to absorb the higher steel production domestically. Notably, China's overall imports were better than expected last month. Read China Trade Data Shows Trade Deficit Narrowed for a detailed analysis of China's November trade data. The country's November manufacturing PMI (purchasing managers' indexes) also showed an expansion in its manufacturing activity.
Article continues below advertisement
Trump's tariffs
Last year, President Trump imposed tariffs on steel and aluminum imports. Notably, last year domestic mills announced several greenfield plants and restarted idled plants. However, it has been a different story in 2019. X idled two of its US blast furnaces while AK Steel Holding Corp. (AKS) announced the permanent closure of its Ashland Works furnace.
Incidentally, Cleveland-Cliffs (CLF) announced the acquisition of AKS. CLF might consider the Ashland Works plant for pig iron production. Read CLF Acquires AKS: A Match Made in Heaven? to see why the transaction makes strategic sense. Also, X announced an investment in Big River Steel earlier this year.
Who's the villain?
US steel stocks have been strong in the fourth quarter so far. However, most of them, with the notable exception of AKS, are underperforming the S&P 500 this year. For a change, China is not the culprit behind the fall in stock prices. Neither can we blame Trump's tariffs.
That said, the trade war has dented global economic activity this year. Furthermore, at this point in the economic cycle, investors aren't too bullish on metal and mining names. Also, given the trade war and the manufacturing slowdown, metal prices have sagged.
Meanwhile, this week is crucial for stock markets amid the looming China tariff deadline. Read Dow Jones Faces Several Litmus Tests Next Week for more analysis.