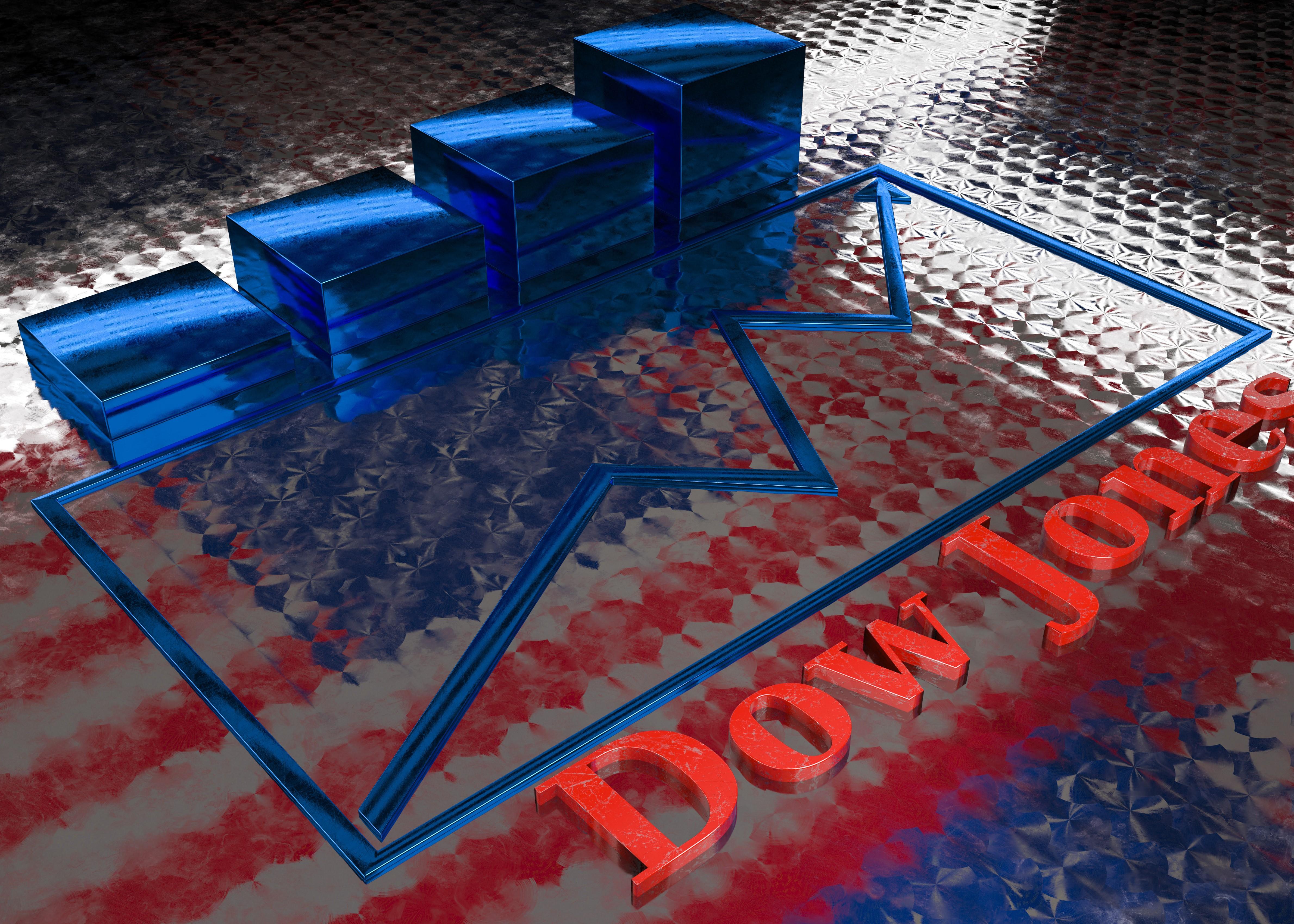 Dow Jones Faces Several Litmus Tests Next Week
The Dow Jones Index (DIA) fell 0.6% last week but is still trading near its all-time highs. This week, we have several potentially market-moving events.
From the Federal Reserve meeting to the looming China tariff deadline, US stock markets face several litmus tests this week. How could these events impact the Dow Jones Index this week? We'll explore in this article.
Article continues below advertisement
Dow Jones faces litmus tests this week
The Dow Jones Index is up a cool 19% this year. While it fell slightly last week, it is still near its all-time highs. The same holds true for the S&P 500 and the Nasdaq Composite, too. Meanwhile, this week, we have several key events that could be potentially market-moving.
The biggest of all is, of course, the looming China tariff deadline. However, we also have central bank meetings in the US and Europe. Then, we have several data points, including retail sales, scheduled for this week.
China tariff deadline
Tariffs on another $165 billion worth of Chinese goods are set to take effect on December 15. Notably, the current round of tariffs would cover consumer products like Apple (AAPL). To be sure, markets don't really expect President Trump to impose these tariffs. If anything, these tariffs would kill the near-term chances of the phase one trade deal. But then, President Trump has a knack for surprising markets. Let's look at a few examples.
Article continues below advertisement
In May, markets were expecting a US-China trade deal. However, almost out of the blues, Trump announced new tariffs accusing China of reneging its commitments. Again, in August, the Trump administration declared China an official currency manipulator and both countries announced new rounds of tariffs. Unsurprisingly, the stock markets tumbled. The Dow Jones Index closed with losses in May as well as August.
Again, given his unpredictability, I would not bet my two cents on whether Trump will impose this round of China tariffs. However, if Trump wants to keep tweeting about Dow Jones record highs, which he frequently does, he might have to push aside his "Tariff man" persona. He cannot play Santa and "Tariff Man" simultaneously for the markets. Read Dow Jones Needed Santa, Got "Tariff Man" Instead! for more analysis.
Article continues below advertisement
Trump impeachment: Will the stock markets crash?
On multiple occasions, Trump has said that US markets would crash if he is impeached. On Saturday, House Democrats released a report called "Constitutional Grounds For Presidential Impeachment." Trump's Twitter timeline is full of how it's all a witch-hunt against him.
Notably, on Monday, public hearings will begin to present evidence against President Trump. Read Will the Dow Jones Crash if Trump Is Impeached? to analyze what would a Trump impeachment mean for the stock markets.
Federal Reserve and ECB meetings
This week, we have the Federal Reserve and European Central Bank meetings. To be sure, no one really expects the Fed to lower rates at this month's meeting. However, as always, the language that Fed chair Jerome Powell uses might impact markets.
Notably, in its July meeting, while the Fed lowered rates, Powell's comments on future rate hikes spooked markets and the Dow Jones index fell despite the rate cut. President Trump, who has never been a fan of Powell, criticized the comments. Read Fed Rate Cut Pleases Neither Trump nor Markets for more analysis.
Article continues below advertisement
Economic data: Inflation and retail sales
This week, we have inflation and retail sales data. Notably, last week, the employment data for November shattered expectations. Strong job reports help silence Perma bears who have long been betting on a recession. This week, retail sales data would be crucial. Incidentally, it's the US consumers' unending consumption appetite that's kept the US economy in good shape even as some of the other sectors like manufacturing and corporate investments have faltered.
We also have some Chinese economic indicators like money supply and loan growth scheduled for this week. Data released today showed that China's exports fell unexpectedly while its imports rose last month. Incidentally, it is only the second month in 2019 when China's imports have risen on a yearly basis.
Dow Jones: Still near record highs
All said, the Dow Jones Index is up almost 19% this year. At the same time last year, no one really imagined that stock markets would see a sharp rally in 2019. All the while, Trump has kept harping on the US economy's strength.
This year, both the economy as well as the Dow Jones have been Trump's friend. But then, will the good times continue in 2020? Read US Economy: Trump Was Right in 2019, maybe 2020? for more insights.