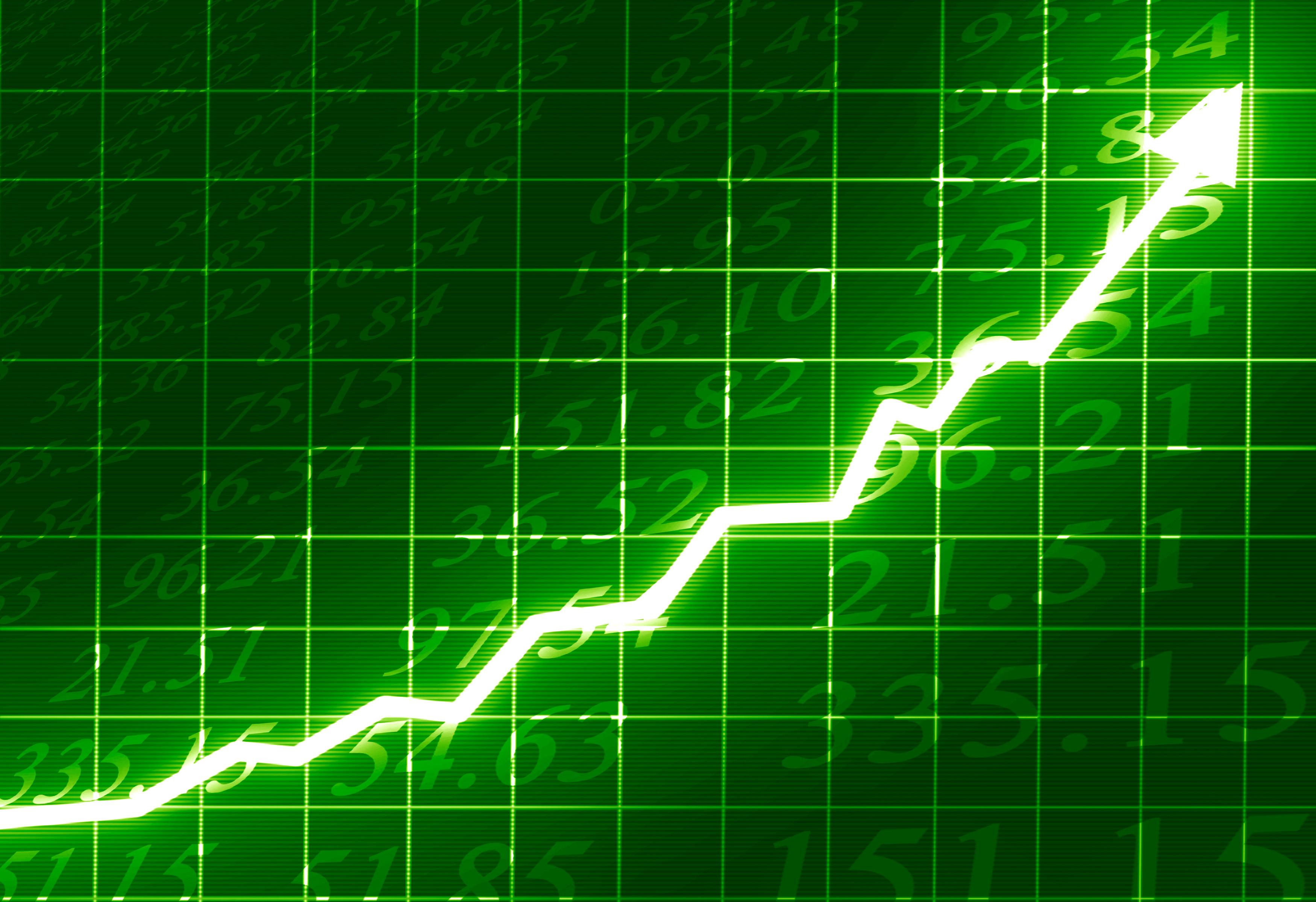 Analysts Are Upbeat on AMD Stock, Expect Rally Ahead
Advanced Micro Devices (AMD) stock is on fire this week. AMD stock reached a 52-week high of $47.31 on December 26, crushing its December 24 high of $46.61. AMD stock also touched its 19-year high on December 23.
On Thursday, AMD stock closed the trading day at $46.63, up 0.19%. The stock closed 1.4% below its 52-week high of $47.31 and was trading 175.3% above its 52-week low of $16.94. The stock has gained over 19% in December. On a year-to-date basis, AMD stock was up about 152.6%. At its December 26 closing price, AMD's market value stood at around $54 billion.
Article continues below advertisement
Why is AMD stock rising?
AMD stock also gained after it delivered mixed third-quarter earnings at the end of October. While AMD's earnings and revenues met analysts' expectations in Q3, CEO Lisa Su gave a soft view of Q4. Despite a sluggish revenue outlook, investors and analysts were bullish on AMD stock.
During the quarter, AMD's 7nm Ryzen, Radeon, and EPYC processor sales helped it boost revenues, margins, and profits. Moreover, Su is optimistic about its progress and foresees growth for 2020 and beyond.
Many analysts have also shown their optimism about the stock in 2020. In our view, the uptrend in the stock is encouraging and signals that the stock could rally further.
RBC Capital upgraded AMD stock
On December 24, RBC Capital Markets increased its price target to a Wall Street high on the chip stock. According to CNBC, RBC analyst Mitch Steves lifted the price target to $53 from $50, retaining its "outperform" rating on AMD.
RBC Capital also expressed its confidence in AMD's CEO, stating, "in Lisa Su we trust." We agree with RBC Capital that Su is the backbone of AMD. Her vision and leadership have brought back AMD from a near-bankrupt level.
Article continues below advertisement
According to CNBC, RBC Capital is optimistic about AMD's strength in gaming chip sales. RBC Capital expects a ramp-up in demand for data-center and gaming chips. Further, Steves believes that its data-center and gaming sales should lead to higher and better-than-expected gross margins. For 2020, RBC expects "solid channel checks related to gaming chips and the Data Center."
As a result, RBC Capital is raising its full-year estimates on AMD stock. Steves raised his 2020 earnings expectations to $1.30 per share in 2020, according to Seeking Alpha. Steves told the firm's clients that he had previously predicted earnings of $1.24. Plus, he raised AMD's earnings estimates for fiscal 2021.
Steves now expects AMD to earn $1.73 per share, up from $1.68 projected earlier. On the other hand, we note that Wall Street is looking for earnings per share of $1.10 in 2020 and $1.49 for 2021.
Other analysts are also upbeat on AMD stock
Since last month, many analysts have turned bullish on AMD stock on strong growth prospects. Last week, Piper Jaffray analyst Harsh Kumar also raised the price target to $40 from $35 on AMD stock. Piper Jaffray expects AMD to benefit from Intel's chip-supply issues. However, Piper Jaffray maintained a "neutral" rating on the stock.
Along with AMD, Kumar also lifted his price target on Nvidia (NVDA) stock last week. Piper Jaffray maintained an "overweight" rating on Nvidia, while it raised the price target to $250 from $230.
On Friday, Wedbush analyst Matt Bryson also boosted AMD's price target to $51.50 from $39.00, with an "outperform" rating. Last month, Wells Fargo analyst Aaron Rakers turned bullish on both AMD and Nvidia stocks.
Susquehanna analyst Mehdi Hosseini is also optimistic that AMD's lineup of chips would boost its market share. Like AMD, Susquehanna has also upgraded the ratings and price targets of Micron (MU) and Western Digital (WDC) stocks.
Article continues below advertisement
AMD growth drivers
Analysts are upbeat on AMD stock, driven by its robust product offerings. AMD's recent launches, its Radeon RX 5500 XT GPU and 7nm Navi-based GPU (Radeon RX 5700), are suitable for gamers.
AMD is set to release two new graphics cards, known as the "Nvidia killers," in 2020. AMD is also competing with rival Intel (INTC) in CPU market share. AMD's 7nm EPYC processors, Zen and Zen 2 chips, are considered to be better than Intel. AMD's EPYC Rome CPU is also more powerful than Intel's Xeon Cascade Lake Platinum 8280.
We are also optimistic about AMD's focus in the game console market. AMD is moving into its next generation of products and plans to launch its PlayStation 5 in the 2020 holiday season. We believe these gaming consoles could drive significant revenues for AMD.
Based in Santa Clara, California, AMD is also expanding into the future technologies of artificial intelligence, ray tracing, and the Internet-of-Things. AMD also plans to explore the higher-end CPU and GPU segments for higher market share. However, the company faces stiff pricing competition from rivals Nvidia and Intel.
Article continues below advertisement
Analysts' recommendations and target price
Among the 40 analysts covering AMD stock, 15 gave it a "buy" rating, down from 16 last month. Twenty-three analysts have "hold" ratings on the stock, unchanged from last month. Only two analysts have "sell" ratings on the stock, up from one in the previous month.
On December 26, analysts gave AMD a 12-month average price target of $37.77. This price target represents a potential downside of 19.0% from its current closing price.
Growth projection
Analysts expect AMD's earnings per share to increase 35.2% year-over-year (or YoY) to $0.62 for 2019. Last year, its EPS grew over 100% to $0.46 in 2018. For 2020, analysts expect AMD's earnings per share to rebound and grow over 76.6% to $1.10. However, analysts expect its 2021 EPS to drop to 35.3% to $1.49.
AMD generated sales growth of 21.5% to $6.5 billion in 2018. For 2019, Wall Street analysts expect sales to increase only 3.6% year-over-year to $6.7 billion. Analysts expect its sales to grow by 26.8% YoY to $8.5 billion in 2020. However, analysts expect its sales growth to slide to 17.9% YoY to $10.0 billion for 2021.
Technical indicators
AMD's 14-day RSI (relative strength index) score is 77.77, which indicates that AMD stock is in "overbought" territory. If a company's RSI number goes above 70, it suggests that the stock is overbought.
AMD stock also closed near its Bollinger Band upper-range level of $46.59 on Thursday. This value indicates that AMD stock is overbought.
AMD stock was 12.4%, 22.8%, and 36.6% above its 20-, 50-, and 100-day moving averages of $41.49, $37.97, and $34.14, respectively. Because the price is above the moving average, the trend for AMD stock is upward.
The technical indicators signal that AMD stock is currently overbought. Nevertheless, we believe that the stock has the potential to maintain the current rally due to its robust offerings and product lineup.