A History of Google's Visionary CEO Sundar Pichai
It was either Google's (GOOG) (GOOGL) luck to have Sundar Pichai on board or Pichai's destiny to make it big in and for Google.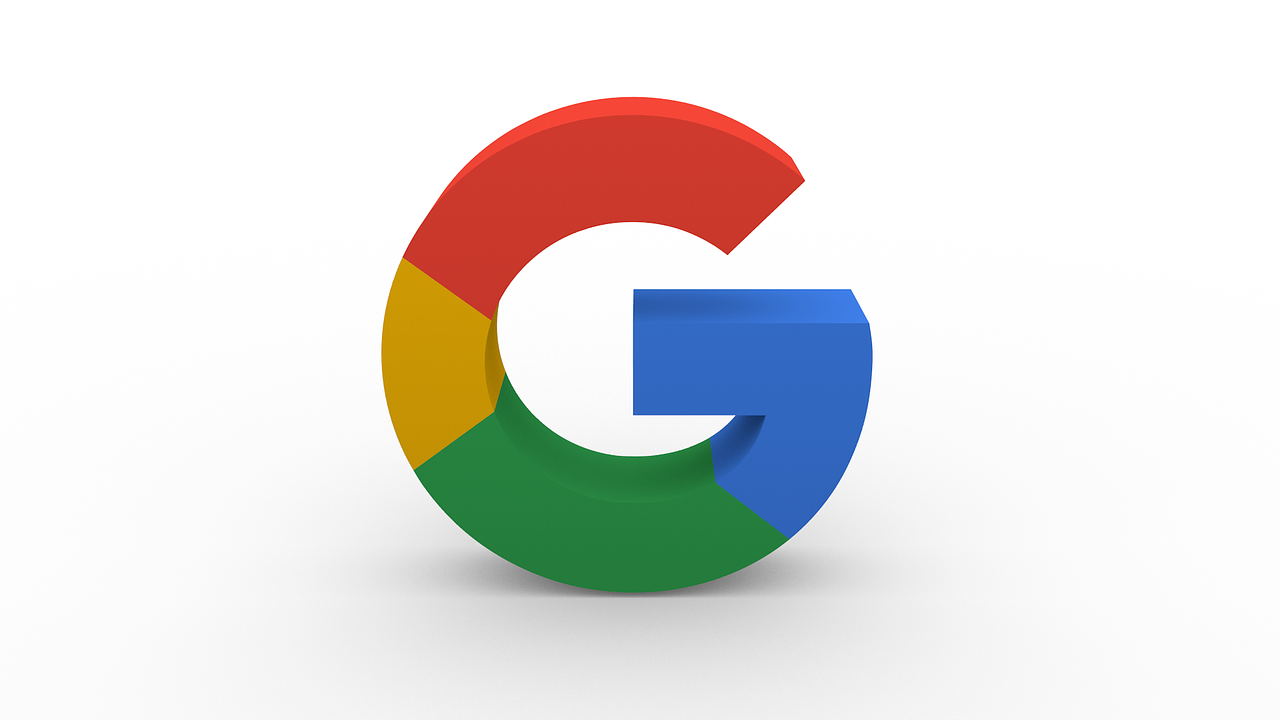 It was either Google's (GOOG) (GOOGL) luck to have Sundar Pichai on board or Pichai's destiny to make it big in and for Google. It is quite hard to comprehend. However, the story of the journey is indeed surreal.
Article continues below advertisement
Article continues below advertisement
Let's Google it
Google, born out of research project "Backrub" in 1996, was initially a search engine prototype. The conceptual idea took its shape when Ph.D. students, Larry Page and Sergey Brin, started working on the SDLP (Stanford Digital Library Program) as part of their research project. The goal was to make an encapsulated platform that would serve as a one-stop-shop for any search within the library ecosystem.
Page's search engine was based on an algorithm that used the backlink data of a web page to measure its importance. The duo realized that prioritizing a search on the basis of PageRank is more efficient than the older concept of ranking (number of times the search word appears on a page). They tested and verified the same in their thesis. Eventually, they launched the first version of Google on the Stanford website in August 1996.
Article continues below advertisement
Google's early days in the late 1990s
As the project was developed for the university, the search engine platform was using Stanford's website domain—google.stanford.edu—z.stanford.edu. The co-founders wanted to make Google an independent domain. Therefore, they registered google.com in the fall of 1997. Just a year later, on September 15, 1998, the founders incorporated Google as a company. By now, the search engine index was already counting 60 million-plus pages. Plus, it was gaining popularity for being more search efficient than the existing or growing competitors (Yahoo, MSN.com, and Excite).
According to a 1998 report by Salon Media Group, the Google search engine algorithm was apt to match the web's explosive growth. Scott Rosenberg, Salon's co-founder, in his article said, "Google gets remarkably smart search results by using a mathematical algorithm that rates your site based on who links to you. The ranking depends not simply on the number of sites that link to you, but on the linking sites' own importance rating. The result is a kind of automated peer review that sifts sites based on the collective wisdom of the Web itself."
He further added, "The program is complex, but the proof is in the results. Since discovering Google a few weeks ago, I've been so impressed with its usefulness and accuracy that I've made it my first search stop."
Article continues below advertisement
Article continues below advertisement
One of the most intriguing parts about Google in its initial days was that the co-founders were against the concept of advertising in a search engine. Also, they wrote a research paper on the same idea. Later, with the change in the approach, they started providing monetized space for advertising, such as simple text ads. Today, the advertisement segment contributes up to 71% towards the company's revenue, per a 2018 report of Statista.
The early 2000s
By 2000, Google grew to a decent establishment by its revenue-generating business. Advertisements became a major money-making sector. The search engine platform was being widely used. And the consumer base was gradually growing. Google's simple interface and accurate search results drove the majority of the web traffic via its search engine.
Google expanded at a promising rate. To make the expansion more robust, Google went on to make its first acquisition deal. In February 2003, it bought Pyra Labs, a blogger website. The deal was intended to strong-arm the Google News division. With more collective information from the blogger website, Google made the speed and reliability of the search more target-oriented.
Article continues below advertisement
2004 saw exponential growth for Google
By 2004, decent growth progressed into exponential growth. According to a 2017 report by TechCrunch, The YoY (year-over-year) comparison of Google in the second quarter of 2004 recorded a growth of 181.6%. The website cited, "as Google's revenue grew, its net income grew, as well. In the first half of 2004, Google's revenue totaled $1.351 billion, from $559.8 million in the first half of 2003. Profit grew to $143.0 million in the first two quarters of 2004, from $58.9 million during the first six months of 2003."
Finally, on August 19, 2004, Google went public. It marked the company valuation at $23 billion. This was the same year when Sundar Pichai joined the organization as the president of product management. Who would have known that this guy would move Google out of its permanent beta mode!
Article continues below advertisement
The beginning of Sundar Pichai at Google
After his stint as a management consultant at Mckinsey & Company, Pichai joined Google in 2004. As a president of product management, he was responsible for managing the Google search toolbar. The toolbar served as a search engine, a rider on web browsers like Internet Explorer and Firefox. The Google search gave users easy access to their searches. Also, it tracked their browsing behavior to make display advertisements user-specific.
Article continues below advertisement
The Google search was using third-party web browsing platforms and the whole operations had a flaw. This whole model posed a threat that a commonly used web browser could come up with its own search engine, thereby impacting Google's business. Pichai eyeballed it and convinced the co-founders to launch a web browser of their own.
Addressing the concern, Google in due course launched its own web browser called Chrome in 2008. The firm was no longer a homepage. It now came in as a package to provide the user with an end-to-end browsing service.
Initially, the senior management did not welcome the idea. However, Pichai was persistent about the idea of developing Google's own browser. Not only did he launch Google's own browser but he also extended its area of business. Google introduced browser integrated services like Gmail and Google Docs, which are now widely accepted by users. Chrome became so popular among the users, that it now covers more than 64% of the market share, as per the data reported by Statcounter.
The whole project added a great deal of strategic advancement to the firm. In this process, a future CEO was found who could foresee a threat and convert it into an opportunity.
Article continues below advertisement
Article continues below advertisement
Sundar Pichai's era of Chrome OS and Android
The recognition of Pichai's work for the Chrome browser made him a part of almost every strategic project Google came up with. Less than a year after the Chrome success, Google launched a Chrome-based OS (operating system) for notebooks and desktops. This was also executed under Pichai's supervision.
By this time, the mobile phone market was shifting its gear from being just a mode of communication to a multimedia gadget. Renowned phone makers like Nokia, Motorola, and Ericsson were working on the way to mold a phone into a smartphone. Google entered the smartphone market with a software rich operating system called Android. Google purchased Android in 2005.
However, it didn't have much of a clue as to how to use it in its line of business. The firm considered Android as a rouge element. They didn't believe it had and perhaps would ever have the potential to transform into a business. However, the notion changed and Google launched Android One with HTC using the platform for their first Android phone.
Pichai took charge of Android in 2012. He led the wobbly Android 2.3 to more reliable and popular versions. Not only this but he played an instrumental role in upgrading and simplifying the Android user experience to now Android pie, the latest android version. According to a 2016 report of India Today, senior vice president of Android Hiroshi Lockheimer said, "Pichai brought Android to the rest of Google."
Article continues below advertisement
These outcomes made leadership vest their trust in Pichai's ability of job execution. He eventually went on to head Android commerce and ads, Google Apps, Google+, Maps, infrastructure, Chrome, and research. Also, Pichai played a vital role in putting together the $3.2 billion acquisition of Nest, Google's smart home division.
Article continues below advertisement
Restructuring of Pichai's Google
As Google grew by leaps and bound, it became increasingly difficult to handle the magnanimity of operations and the offset that came along with it. Although Page and Brin handled the operations, their interest was in exploring new avenues. They called themselves innovators. Moreover, this investor-bound environment didn't allow them to try their innovative projects.
Hence, in 2015, Larry Page decided to restructure Google and created a parent company called Alphabet. The restructuring saw the adoption of the umbrella business model. Alphabet became the parent company and all other Google-owned companies fell under the parent's umbrella. This meant all other companies would thrive as independent corporations, including Google under Alphabet.
A New York Daily News article in August 2015 listed all entities under the Alphabet's umbrella. The restructuring allowed the two co-founders to experiment with their moon-shot projects without being pressed to answer the feasibility of it and the project's money-generating aspects.
Article continues below advertisement
Sundar Pichai becomes Google CEO
Now the question stood, who was to be appointed as the CEO of Google? Going by the book, an ideal CEO candidate is a person who is deeply rooted in the organization's culture. An individual whose technical ability is unquestionable, a driver that runs the company's workforce. Someone who will be able to navigate through cannibalizing office politics and an investor's favorite. A one-man trouble-shooter, visionary, innovator, reliable, founder's interpreter, always a go-to person, gutsy and accountable. Sundar Pichai for Google was all of them!
On October 2, 2015, Pichai took over as the CEO of Google. In 11 years, he worked his way up the ladder and became the operations chief of the tech giant. Yet, Pichai's appointment came as no surprise. Larry Page, in his memo to employees about Pichai's new role, said, "We very much see eye-to-eye when it comes to product, which makes him the perfect fit for this role," reported Business Insider in a 2014 article.
Article continues below advertisement
Article continues below advertisement
Pichai's traits as a CEO
In the corporate world, it's an accepted fact that you make a lot of enemies while climbing up the ladder. However, Sundar Pichai is the perfect contrast in this case. He started his journey as a product manager and worked his way up to the CEO of Google.
According to a 2014 article by Business Insider, a former Googler who started working with Google one year before Pichai, said, "No one would have guessed Pichai would end up as the company's second-in-command, He did not have an obvious flair or overwhelming charm." So, what was it that made Pichai an irresistible choice for Google CEO?
Pichai's business aptitude
Pichai had the ability to see beyond the product and strategize business holistically. While working as the product manager of the Google search toolbar, he sensed a threat that was Microsoft. He believed Microsoft could change the Internet Explorer affecting Google's search engine business. This reflects his strategic thinking and ability to sense flaws.
The founders were initially skeptical about the idea of having Google's own web browser. However, Pichai persuaded them to launch Google's Chrome, defying the risk. He undertook the entire project and executed the way he planned. Thus, he showed his ability to see the direction of market change. So, this instilled the founders' belief that he can get the job done and can be trusted with his word.
Article continues below advertisement
Pichai knew whom to work with
To be a CEO, one must understand what kind of people and with what qualifications would help in achieving the goal. Pichai is an active participant on the recruiting bench. He involves himself in the process of hiring, mentoring, and retaining a great team. When a project driver develops and believes on a team he wants, any outcome is possible.
An article by ProductPlan quoted the views of former Google product manager, Chris Beckmann. The manager said, "he recruited, mentored, and retained a great team." He added, "Sundar's team of product managers had a reputation as being among the best of the best, similar to the reputation of the software engineers within Search Quality."
Article continues below advertisement
Pichai knew his way when it came to office politics
Pichai's calm demeanor lets people put their guard down, making it easy for them to express themselves. However, he also makes sure that his way of carrying himself does not wave away his result-oriented persona. When one skims through Pichai's years in Google, there is no incident of him being aggressive to any aspect. He has his way of analyzing things and coming out with a resolve.
Another quote from Beckmann in ProductPlan article says, "he didn't make enemies and navigated those politics to make his team successful while inflicting the least possible damage on any other team."
Article continues below advertisement
Also, Pichai played a responsible role when it came to addressing issues like sexual harassment, political divide, and cultural problems. Today, this makes Google one of the best companies to work for. According to TechRepublic article of 2018, Google ranks among the top ten best companies to work for.
A consensus builder
Sundar, like all successful product managers, is also a consensus builder. Former Google product director Vinay Goel, who worked for the company for 11 years, says, "he doesn't come into the room with an ego, and he very well could." He further adds, "His humility can be disarming… it becomes an easy conversation, and you can focus on how to collaboratively solve an issue." This was from a Fortune report.
Keval Desai, another former colleague says, "He's a very very strong opinionated person who has a clear point of views about where product and initiative might go, but he's very good at letting other people's opinions emerge before he gives his own." Product Plan cited the co-worker's opinion.
What the future holds for Pichai's Google
Sundar Pichai's profile checks every box of the form that assesses the qualities of a CEO. He with no second thoughts is an ideal choice for the position he holds. He has been a loyal executive to the firm. Pichai has a personality that would never threaten the well-being of the co-founders. His track records have proved his ability to progress at every role.
Today, he helms the realm of Google and Alphabet. The co-founder's change of guard to Pichai was welcome with an addition of about $13 billion to the market cap by the investors. The road ahead is challenging. However, Pichai's track record assures investors that it will be a decent ride.