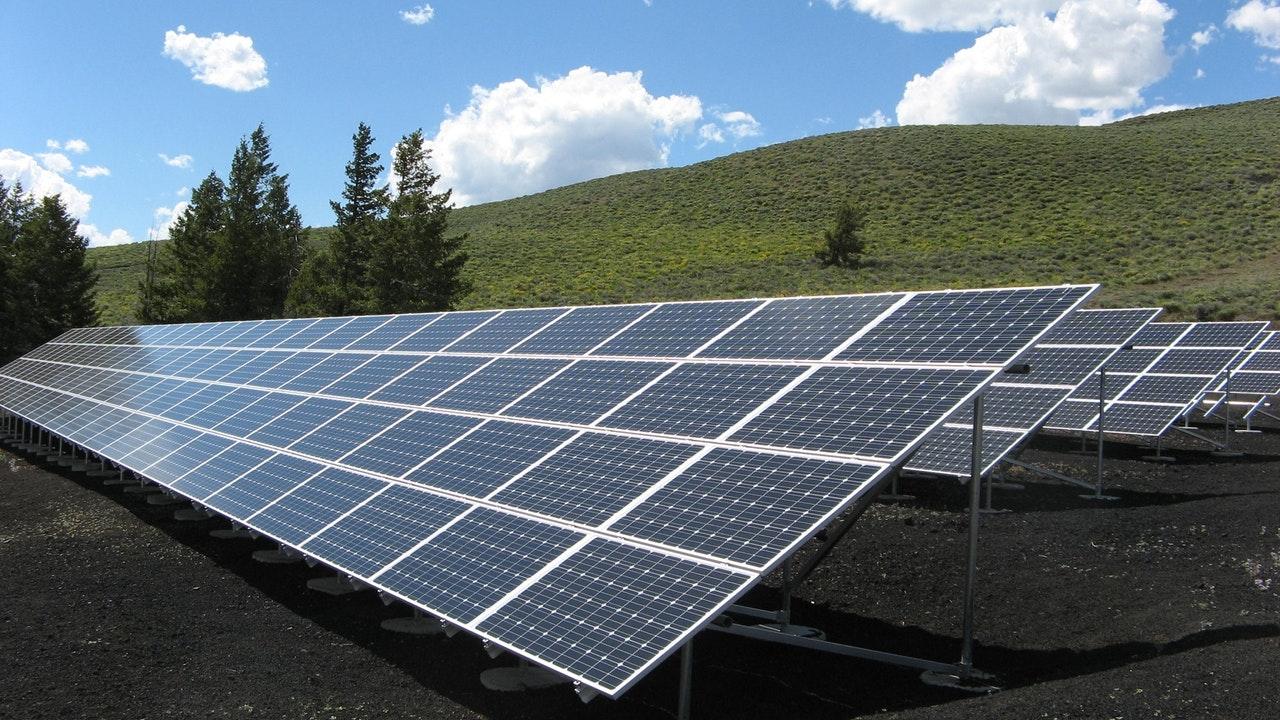 Where First Solar Stock Might Go from Here
First Solar (FSLR) stock seems to have calmed a bit after a month-long decline. Investors were disappointed after a wide miss on its Q3 revenues and earnings. After a 25% correction since August, First Solar stock looks attractive.
Article continues below advertisement
Valuation
First Solar stock is currently trading at an EV-to-EBITDA valuation of 6.4x its estimated earnings for the next 12 months. In comparison, the industry's mean valuation is greater than 11x. Plus, First Solar is trading at a discount against its five-year EV-to-EBITDA valuation average around 8x. Peer solar panel maker SunPower (SPWR) is trading at an EV-to-EBITDA valuation of 11x.
First Solar stock also looks attractive, given its price-to-earnings valuation. It is trading 14x its 2020 earnings, which is relatively inexpensive compared to its peers and its historical valuation average. SunPower's PE is around 37x its 2020 estimated earnings. SPWR stock has soared more than 25% so far this year.
First Solar reported net income of $31 million on revenues of $547 million during the third quarter. Despite its earnings miss, First Solar's expected earnings growth looks appealing. Based on analysts' estimates, First Solar is expected to report earnings of $244 million on total revenues of $3.47 billion in 2019. That's a handsome 55% increase in revenues and 70% growth in earnings year-over-year.
Article continues below advertisement
FSLR: Institutional ownership
According to recent 13F filings, the Vanguard Group held 6.6% in First Solar at the end of the third quarter. Wellington Management Company sold net 1.8 million shares of FSLR in Q3 and held around 4.4% of its total outstanding shares. BlackRock Institutional Trust Company held 6.4% in FSLR as of September 30.
First Solar stock has fallen approximately 23% since its 52-week high of $69.20 in August. The stock has surged about 40% from its 52-week low of $38.50 in December 2018.
First Solar stock looks relatively weak, given its simple moving average levels. It is trading 8% and 9% below its 50-day and 200-day moving average levels, respectively. The large discount against both these key levels indicates weakness in the stock.
The stock's 50-day level crossing below its 200-day level implies a bearish signal. Technical analysts call this occurrence a "death cross." FSLR's 50-day level of $57.40 might act as short-term support for the stock.
Its RSI (relative strength index) is 51, suggesting that the stock is neither overbought nor oversold.
FSLR: Analyst price target
First Solar stock offers an upside potential of more than 35% against its current market price of $53.40. Wall Street analysts gave it a mean price target of $72. Among the 16 analysts covering FSLR, three recommended it as a "strong buy," eight recommended it as a "buy," and five recommended it as a "hold."
SunPower stock offers an estimated upside of 20% based on analysts' mean target price of $10. It is currently trading at $8.30.
Last week, SunPower announced its plans to spin off its global panel manufacturing business. The stock rose as much as 15% on the day of the announcement. To learn more, please read Will SunPower's Spin-Off Plan Help Its Stock?