United Airlines Stock: Is It Worth Buying Right Now?
Analysts have remained bullish about United Airlines stock. The analysts polled by Reuters provided a consensus "buy" recommendation on the stock.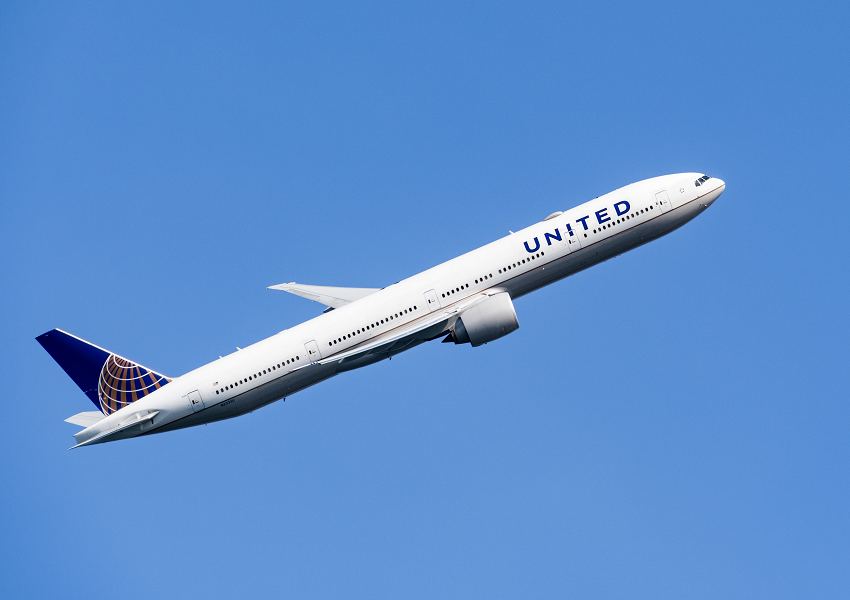 United Airlines (UAL) was one of the top airline performers in 2018. However, the stock hasn't kept up pace with the broader market this year. With the YTD (year-to-date) return of 11.7%, the stock has lagged behind major US indexes. The S&P 500 and the Dow Jones indexes have risen 23.1% and 18.7%, respectively, YTD.
United Airlines stock has also lagged behind the iShares Transportation Average ETF (IYT), which has risen 20% this year. Notably, IYT has allocated about 20% of its funds in the passenger airline industry.
Article continues below advertisement
Article continues below advertisement
United Airlines stock is the third-highest gainer this year among major US carriers. Southwest Airlines (LUV) stock has the highest YTD return of 25.3% followed by Delta Air Lines' (DAL) return of 14.6%. Spirit Airlines (SAVE) has lost 33% of its market value. American Airlines (AAL) is another big US carrier that saw a fall of 4.7% in its share price this year.
Why the underperformance?
We think that the underperformance of United Airlines stock is mainly due to investors' concerns about its premium valuation. Last year, the stock was one of the outperformers in the airliner industry with YTD gains of 24.2%. As a result, the company's valuation was way higher than its top peers.
A variety of macroeconomic factors, including the government shutdown, global slowdown concerns, and trade war worries, also kept the stock highly volatile YTD–mostly in the negative territory.
Investors became increasingly cautious of United Airlines stock following the worldwide grounding of Boeing's (BA) 737 MAX planes. Notably, global regulators imposed a flying ban on the 737 MAX in mid-March following two deadly accidents within five months.
Article continues below advertisement
The MAX grounding has caused thousands of flight cancelations and seating capacity losses every month. United Airlines, which owns 14 MAX planes, has reportedly suffered over 7,000 flight cancelations so far. Southwest and American, which together operate 58 MAX aircraft, have faced over 50,000 flight cancelations and millions of seating capacity losses.
United Airlines growing despite challenges
United Airlines has shown its ability to grow despite the negative impact of Boeing's grounded MAX planes. The airline has improved its seating capacity and financial results despite the MAX grounding. Last quarter, United Airlines' overall seat capacity grew 1.9%—in contrast to other players facing the MAX issue. Southwest recorded a YoY decline of 2.9%, while American's seating capacity rose 0.1%.
Article continues below advertisement
Article continues below advertisement
Moreover, United Airlines' pre-tax margins are increasing at a much higher pace than its rivals. In the third quarter, the airline's pre-tax margin improved by 250 basis points YoY to 12.1%. Southwest saw an increase by 40 basis points in its third-quarter pre-tax margin, while American's third-quarter pre-tax margin increased by 80 basis points YoY.
Southwest and American have faced a combined revenue loss of approximately $700 million. The two airlines expect that the MAX grounding will reduce their 2019 revenues by nearly $1 billion.
Meanwhile, United Airlines hadn't disclosed any financial impact due to the MAX crisis. Notably, in March, the company said that the MAX grounding would have a minimal impact on its financials. United Airlines has managed to fill the MAX flying slots with its older planes, which minimized the risk of revenue loss. However, we think that the company might be facing a slight increase in operating expenses due to using larger and less fuel-efficient planes.
Article continues below advertisement
What's ahead for United Airlines stock?
Despite multiple challenges, analysts have remained bullish about United Airlines stock. The analysts polled by Reuters provided a consensus "buy" recommendation on the stock. Currently, 70% of the 20 analysts have a bullish stance, while the remaining 30% recommend a "hold." None of the analysts have a "sell" equivalent rating on United Airlines stock. The average target price reflects an upside potential of 18% over the next year.
Article continues below advertisement
Following United Airlines' strong third-quarter earnings results, several analysts raised their target price on the stock. Today, Morgan Stanley revised its target price upward by $3 to $106 and reaffirmed the "overweight" rating. On October 31, Citigroup initiated its coverage on United Airlines stock with "buy" recommendation and target price of $107. On October 17, Credit Suisse increased its target price by $1 to $118 and reiterated its "outperform" rating on the stock.
United Airlines stock's lower valuation multiples also make it an attractive investment opportunity. Currently, the stock trades at a one-year forward PE ratio of 7.8x, which is lower than the sector median of 8.1x. United Airlines' forward PE ratio is also much lower than most of its peers. Southwest, Delta, and Spirit have forward PE ratios of 13.2x, 8.2x, and 8x, respectively.