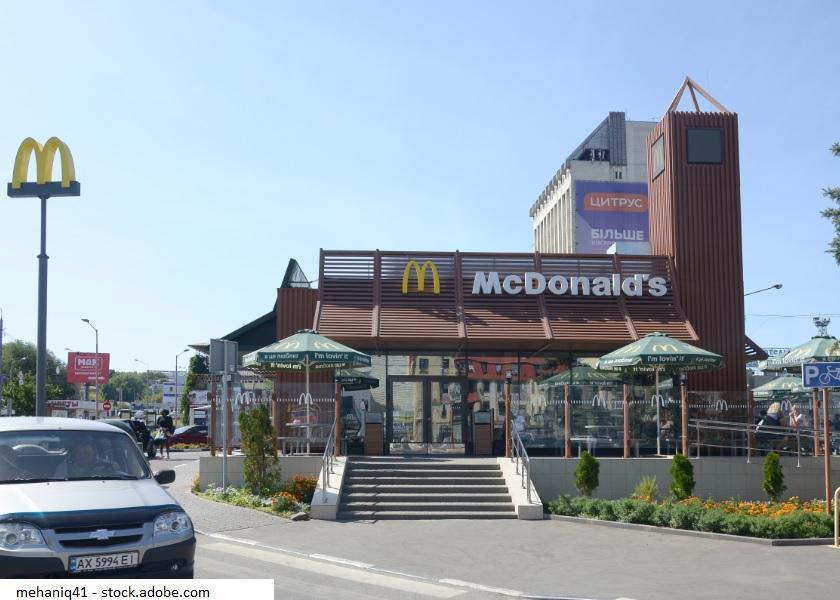 How McDonald's Wages and Major Costs Stack Up
McDonald's (MCD) performance is sensitive to any changes in price levels—be it food, labor, or rent. So how much does it cost for McDonald's to generate revenue?
Three major costs for McDonald's and similar chains, such as Yum! Brands and Burger King, are food and paper costs, payroll and employee benefits, and occupancy and other expenses. In a fast-food cost breakdown, raw materials purchases are typically the largest component, followed by labor.
Article continues below advertisement
McDonald's food and paper costs
Food costs affect all restaurant operators, including McDonald's. McDonald's purchases food commodities such as beef, poultry, fish, potatoes, dairy products, and other items from thousands of suppliers. To put this in perspective, one of McDonalds' biggest suppliers, Keystone Foods, provides it with 150 million pounds of beef, 300 million pounds of chicken, and 15 million pounds of fish each year. Tyson Foods (TSN) acquired Keystone Foods in 2018.
According to the US Department of Agriculture, average beef prices increased 2% in 2018. Paper costs include the cost of napkins, straws, containers, and other packaging materials. Overall, food and paper costs account for around 38% of McDonald's company-operated restaurant expenses.
Why it's important to put wages under a microscope
Another major cost for McDonald's is payroll and employee benefits. These account for 36% of its company-operated restaurant expenses. At the end of 2018, McDonald's had 210,000 employees. According to PayScale, the average worker in the fast-food industry makes $8.50 per hour.
McDonald's has been under constant pressure to increase wages. Its workforce has undergone several labor strikes and protests related to matters such as increasing minimum hourly wages and the right to unionize. The latest example is a strike by McDonald's staff in London.
Article continues below advertisement
The hidden costs of low wages
Since low wages barely cover other costs, many fast-food workers have to rely on public assistance for these costs. A 2015 study conducted by the University of California Berkeley Labor Center and the University of Illinois stated that 52% of families of fast-food workers need public assistance. Public assistance includes Medicaid, Temporary Aid to Needy Families, Earned Income Tax Credit, and food stamp programs.
What if McDonald's increased wages?
What if McDonald's increased wages? A minimum wage increase would improve the living standards of fast-food industry workers. But what would happen then? It can't pass on a wage increase to customers by increasing menu prices, as that would likely result in a loss of customers. Low-income consumers make up a large portion of McDonalds' customer base.
Article continues below advertisement
Passing costs on to customers
The low-cost menu has been one of the catalysts attracting customers to McDonald's. Competitors such as Wendy's (WEN) and Burger King also offer low-priced menus. The restaurant industry, which is visible in the Invesco Dynamic Leisure and Entertainment ETF (PEJ) and the Invesco Dynamic Food & Beverage ETF (PBJ), has highly price-sensitive customers. McDonald's can't simply raise wages, as it risks losing customers to the competition, which would directly affect its profits.
At a broader level, if the government raises the minimum wage, it would result in an industry-wide wage increase. Eventually, menu prices would be increased by all food industry players. For a low-wage consumer, an increase in the minimum wage would be beneficial in the beginning, but ultimately, they would have to pay more for food items. Though this is a broadly understood economic principle, workers aren't always equipped with the knowledge to appreciate it.
Article continues below advertisement
On the other hand, big corporations and their investors can often become too greedy, sacrificing worker welfare as a result. Unions play an important role in such cases. The widespread neglect of worker welfare isn't sustainable for a corporation in the long term. At the end of the day, it's a balancing act between workers' demands and a corporation's profitability.
Occupancy and other costs
Occupancy costs are costs related to land and buildings, such as rent, real estate taxes, insurance, and related costs. These costs tend to remain stable for companies due to long-term lease agreements or building ownership. A company's leveraging its building space by increasing customer traffic during nonpeak hours can increase its incremental operating revenues and provide it with operating leverage.
Article continues below advertisement
McDonald's SG&A expenses
McDonald's SG&A (selling, general, and administrative) expenses fell 1% in 2018. Lower employee-related costs drove this fall. Its SG&A expenses as a percentage of system-wide sales (including company-operated and franchised restaurants) were 2.3% in 2018. Analyzing SG&A expenses as a percentage of system-wide sales is useful, as a company incurs these to support its overall business.
McDonald's capex
McDonald's opened 1,081 restaurants in 2018, but it closed 467. Sales and profit performance or loss of real estate tenure are usually among its reasons for closing restaurants. Around 93% of McDonald's restaurants were franchised as of the end of 2018. Under the company's developmental licensee and affiliate arrangements, licensees provide capital for the entire business, and the company generally has no capital invested.
McDonald's capex increased by $888 million, or 48%, in 2018. Its reinvestment in existing restaurants, including on technology, primarily drove the increase. The company owned around half of the land and around 80% of the restaurant buildings in its consolidated markets at the end of 2018.
To learn more about McDonald's, read McDonald's Overview: Segments, Buybacks, Valuation. You can also learn more about consumer stocks on Market Realist's Consumer page.
The above post is an update of posts by Samantha Nielson and Adam Jones for Market Realist.