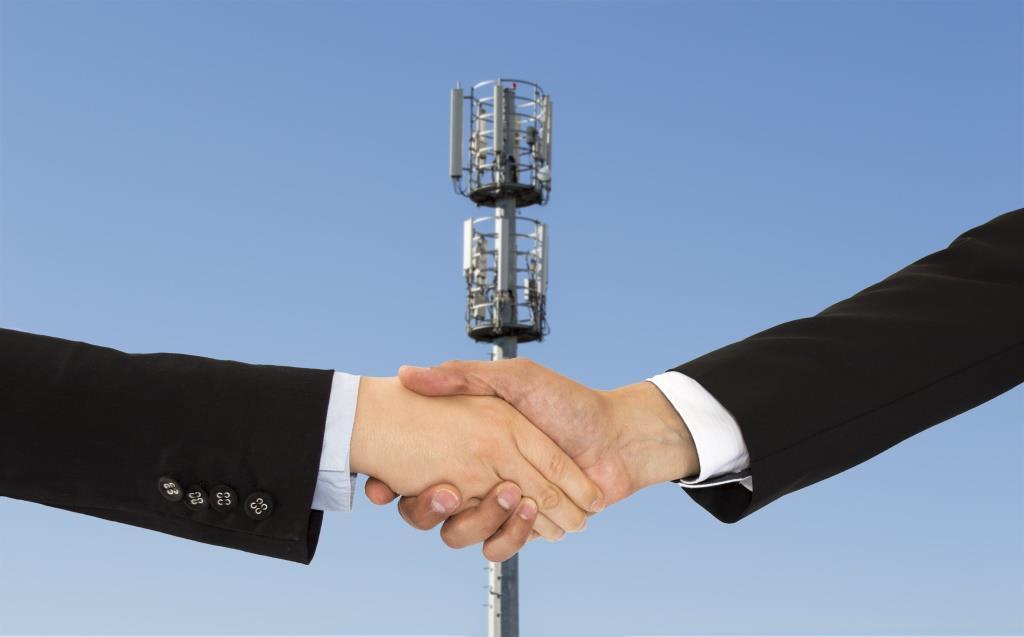 T-Mobile–Sprint: The Long Wait Could Be Nearly Over
T-Mobile (TMUS) and Sprint (S) announced their merger in April 2018. A Bloomberg report on October 4, 2019, citing two industry sources stated that the deal was set to receive majority support from the FCC (Federal Communications Commission). T-Mobile and Sprint stocks jumped on the news.
The report stated, "All three Republicans on the five-member agency have voted for the deal, setting in motion procedures that would require agency action by Oct. 9, or Oct. 16 if an extension is requested by a commissioner." The remaining two Democrat commissioners haven't cast their votes and have called for a delay. The FCC and Sprint declined to comment.
In July, the US Department of Justice officially approved the T-Mobile–Sprint merger deal on the condition that the combined company divest certain wireless assets to Dish Network (DISH). After the deal's finalization, Dish Network is expected to be the fourth-largest wireless carrier in the US.
Article continues below advertisement
Article continues below advertisement
T-Mobile and Sprint merger lawsuit
The T-Mobile–Sprint merger agreement faces increased uncertainty due to a lawsuit filed by a group of states to stop the deal due to antitrust issues. The latest state to join the lawsuit is Pennsylvania. The court challenge alleges that the combination of the third- and fourth-largest wireless carriers could reduce competition and increase prices for consumers. A court hearing is scheduled to begin on December 9. T-Mobile and Sprint don't intend to close the merger deal until the multistate lawsuit is resolved.
Sprint Lifeline fraud
In September, the FCC alleged that Sprint had claimed federal subsidies for about 850,000 low-income inactive subscribers under the Lifeline program. On October 4, FierceWireless reported that a group of about nine organizations had asked the FCC to pause its review of the T-Mobile–Sprint merger contract until Sprint's Lifeline subsidy issue was resolved. The report added, "Citing Sprint's alleged Lifeline fraud and calling the merger review process highly unusual, the petition urges the commission to seek public comment on fundamental changes in this transaction that have taken place since the conclusion of the formal comment period."
Article continues below advertisement
Analysts' recommendations and target price
Among the 20 analysts covering T-Mobile, 16 have "buy" or "strong buy" ratings on the stock, down from 17 last month. Four analysts have "hold" ratings on the stock—unchanged from last month. No analysts rate the stock as a "sell" or "strong sell."
Currently, analysts have an average target price of $88.44 on T-Mobile stock. On October 4, the stock was trading at a discount of 13.4% to analysts' 12-month target price of $88.44. Its median target price was $90.50 on the same date.
Sprint offers a potential upside of 12.2% based on analysts' mean price target of $6.81. It's currently trading at $6.07. In comparison, telecom giant AT&T (T) offers a potential downside of 2.5% based on analysts' mean target price of $36.56. It's currently trading at $37.51.
Stock performance
T-Mobile stock closed 1.25% higher at $77.99 on October 4. At this closing price, T-Mobile's market cap stands at about $66.64 billion. The stock is trading 8.48% lower than its 52-week high of $85.22. T-Mobile is trading 30.07% higher than its 52-week low of $59.96.
On a year-to-date basis, T-Mobile stock has gained 22.61%. Moreover, T-Mobile's returns were much higher than its telecom peer Sprint's this year. While AT&T rose 31.43%, Sprint gained 4.30% year-to-date.
T-Mobile's 14-day MACD (moving average convergence divergence) is -1.86. A stock's MACD marks the difference between its long-term and short-term moving averages. T-Mobile's negative MACD number denotes a downward trading trend.
Read The T-Mobile–Sprint Merger's Strategic Benefits and The T-Mobile–Sprint Merger Gets a Key Update to learn more. You can also check out T-Mobile versus Sprint: Which Stock Looks Stronger?