The T-Mobile–Sprint Merger's Strategic Benefits
T-Mobile believes the T-Mobile–Sprint merger is good for competition. Earlier this year, the companies filed six commitments related to the deal.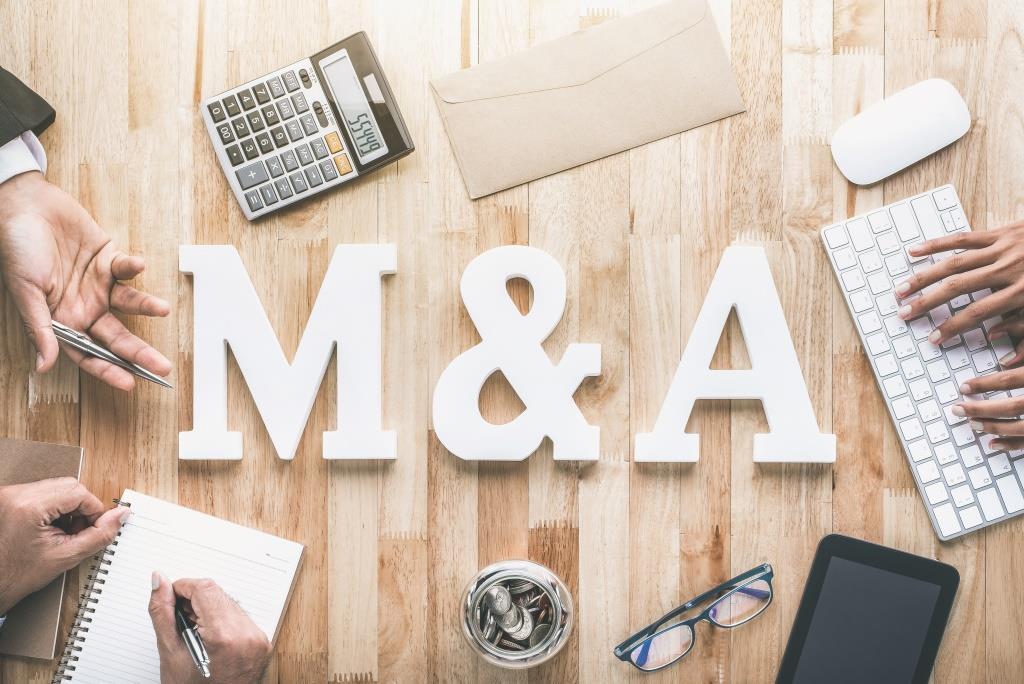 T-Mobile (TMUS) and Sprint (S) made their merger announcement in April 2018. The proposed $26 billion merger contract was expected to close by mid-2019. However, the T-Mobile–Sprint merger is still pending and faces uncertainty due to a multistate lawsuit and Sprint's alleged Lifeline program fraud.
The companies' merger is facing a court challenge from about 18 states, which represent 50% of the US population. The states are suing to stop the merger on the basis of antitrust issues. The lawsuit alleges that the merger deal will reduce the competition in the mobile market, lead to job losses, and increase prices for wireless consumers. The trial is set to begin in December.
Article continues below advertisement
Article continues below advertisement
T-Mobile–Sprint merger: Six commitments
However, T-Mobile believes that the merger is good for competition and consumers. Earlier this year, T-Mobile and Sprint filed a set of six commitments related to the pending merger. The commitments are as follows:
building a world-leading nationwide 5G network
providing high-speed 5G services for rural America
offering in-home broadband services
divesting Boost Mobile
making commitments to pricing
making commitments regarding Altice
Dish Network to become a fourth mobile operator
In July, the US Department of Justice officially approved the T-Mobile–Sprint merger deal on the condition that the combined entity sell Sprint's prepaid business and certain spectrum licenses to Dish Network (DISH). The deal is expected to be worth about $5.0 billion. After the deal, Dish Network is expected to be the fourth wireless carrier in the US. However, the merger's delay could hamper Dish Network's plans to deploy its own wireless network. Despite the regulatory concessions, T-Mobile is confident in achieving $43 billion worth of synergies. The majority of these synergies will come on the network side.
Article continues below advertisement
T-Mobile and Sprint are still waiting for a formal decision from the FCC (Federal Communications Commission). Last week, the FCC alleged that Sprint had claimed government subsidies for 885,000 low-income inactive consumers under the Lifeline program. FCC Commissioner Geoffrey Starks asked the agency to halt its review of the T-Mobile–Sprint deal until Sprint's Lifeline subsidy issue was resolved.
T-Mobile–Sprint merger delay affects tower companies
In the third quarter, T-Mobile significantly slowed its macro cell site activities, according to FierceWireless. The slowdown mainly resulted from increased uncertainty around the proposed merger agreement between T-Mobile and Sprint.
Wells Fargo analyst Jennifer Fritzsche noted that tower companies such as American Tower expect a decline in their organic growth rates into next year due to a slowdown in macro cell site activities by wireless carriers.
Article continues below advertisement
Article continues below advertisement
As per FierceWireless, in a note to investors, Fritzsche wrote, "While T continues to be a bright spot for towers, checks would suggest TMUS has seen a significant slowdown in activity as it waits on the outcome of the Sprint merger." She added, "We believe this pullback will likely be a contributor to slower 2H19 organic growth vs. strong 2018 and 1H19 trends."
Analysts' price targets
Wall Street analysts remain positive on T-Mobile stock. Among the 20 analysts covering TMUS, four give it "holds," ten give it "buys," and six give it "strong buys." T-Mobile stock hasn't received a "sell" or "strong sell" rating for more than a year.
Based on analysts' estimates, T-Mobile stock has a mean price target of $88.53, suggesting a potential upside of 15% over the next 12 months.
Stock performance
T-Mobile stock rose about 0.80% on October 3 and closed the trading day at $77.02. It was trading 9.62% below its 52-week high and 28.46% above its 52-week low.
Year-to-date, T-Mobile stock has gained 21.1%. Moreover, T-Mobile's returns have been much higher than its rival Sprint's this year. In comparison, AT&T (T) and Sprint are up 30.3% and 2.4%, respectively.
T-Mobile is currently trading at $77.02, approximately 2.0% and 0.5% lower than its 50-day and 100-day moving averages, respectively. On October 3, its 14-day RSI score was close to 42, indicating that its stock was approaching the oversold zone.
On October 3, AT&T's market cap was $271.75 billion. In comparison, T-Mobile and Sprint have market caps of $65.81 billion and $24.39 billion, respectively. If the proposed T-Mobile–Sprint merger goes through, the combined company will be able to better compete in terms of size and subscribers.
On October 3, Sprint stock fell 0.33% to close at $5.96, while AT&T stock rose 0.30% to close at $37.19.
Read The T-Mobile–Sprint Merger Gets a Key Update and T-Mobile and Sprint Stocks: What to Expect This Week to learn more. You can also read How Sprint Is Progressing in the 5G Space.