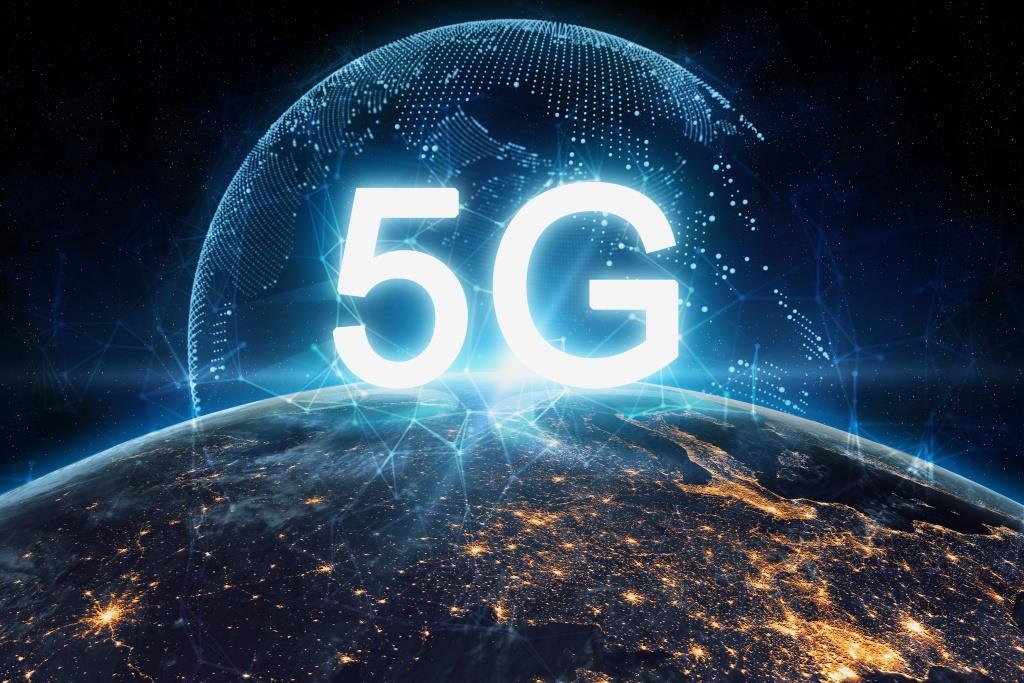 How Sprint Is Progressing in the 5G Space
On September 30, telecommunications giant Sprint (S) announced that its 5G mobile network was now available for MVNO (mobile virtual network operator) use in Chicago.
In May, Sprint launched its first mobile 5G service in certain parts of four cities, including Dallas–Fort Worth, Atlanta, Houston, and Kansas City followed by Chicago in July. In August, the company launched its mobile 5G service in four additional cities, including New York City, Los Angeles, Phoenix, and Washington, D.C., meaning the carrier now supplies nine cities with the mobile 5G service.
Article continues below advertisement
Article continues below advertisement
According to a FierceWireless report on September 30, Sprint's "goal is to have all nine cities available for MVNOs by the end of October." The report added, "Sprint had already announced plans to expand its MVNO partnerships with some larger providers to include 5G. That includes Google Fi, which Sprint said in late February would be an early adopter of the carrier's mobile 5G technology that uses 2.5 GHz spectrum and Massive MIMO radio technology."
Earlier this month, Altice USA launched its own wireless service with the help of its MVNO agreement with Sprint. Altice USA's mobile service is based on Sprint's infrastructure. Altice USA also plans to offer 5G network services going forward. Allovi Wireless and Gen Mobile also have an MVNO agreement with Sprint.
Article continues below advertisement
Merger with T-Mobile
The proposed $26.5 billion merger agreement between the third- and fourth-largest wireless carriers is still pending. The merger deal faces opposition from about 18 state attorneys general. It represents "more than 50% of the U.S. population, that are suing to block the deal" on antitrust concerns. A trial is slated to start on December 9. Amid the uncertainty surrounding the merger, T-Mobile (TMUS) has paused some of its 5G network buildout efforts. Read What the T-Mobile-Sprint Merger Delay Could Mean to learn more.
The combination of T-Mobile and Sprint could help the companies compete with AT&T (T). While AT&T and T-Mobile added net 72,000 and 710,000 postpaid phone subscribers in the second quarter, Sprint lost net 128,000 postpaid phone subscribers in the comparable quarter.
Sprint stock: Analysts' recommendations and target price
Among the 18 analysts tracking Sprint stock, 5% give it "buy" ratings. About 78% of analysts surveyed by Reuters recommend "holds," and the remaining 17% of analysts recommend "sells."
Based on analysts' estimates, the stock has a mean 12-month target price of $6.81, above its current price of $6.17. This difference implies an estimated upside of 10.4% for the next 12 months.
Stock returns
On September 30, Sprint stock rose 1.98% and closed at $6.17. As of September 30, the company is valued at $25.25 billion. Its stock is trading 23.45% below its 52-week high and 13.42% above its 52-week low.
YTD (year-to-date), Sprint stock is up 6.0%. On September 30, the stock closed 6.7%, 9.8%, and 9.7% below its 20-day, 50-day, and 100-day moving averages, respectively.
AT&T and T-Mobile have gained 32.6% and 23.8%, respectively, YTD. On September 30, T-Mobile stock rose 1.56% and closed at $78.77. AT&T stock rose 1.10% and closed at $37.84. AT&T and T-Mobile have market caps of $276.50 billion and $67.31 billion, respectively.
Read T-Mobile and Sprint Stocks: What to Expect This Week and Sprint's Issue That Could Affect Dish's Wireless Plan to learn more.