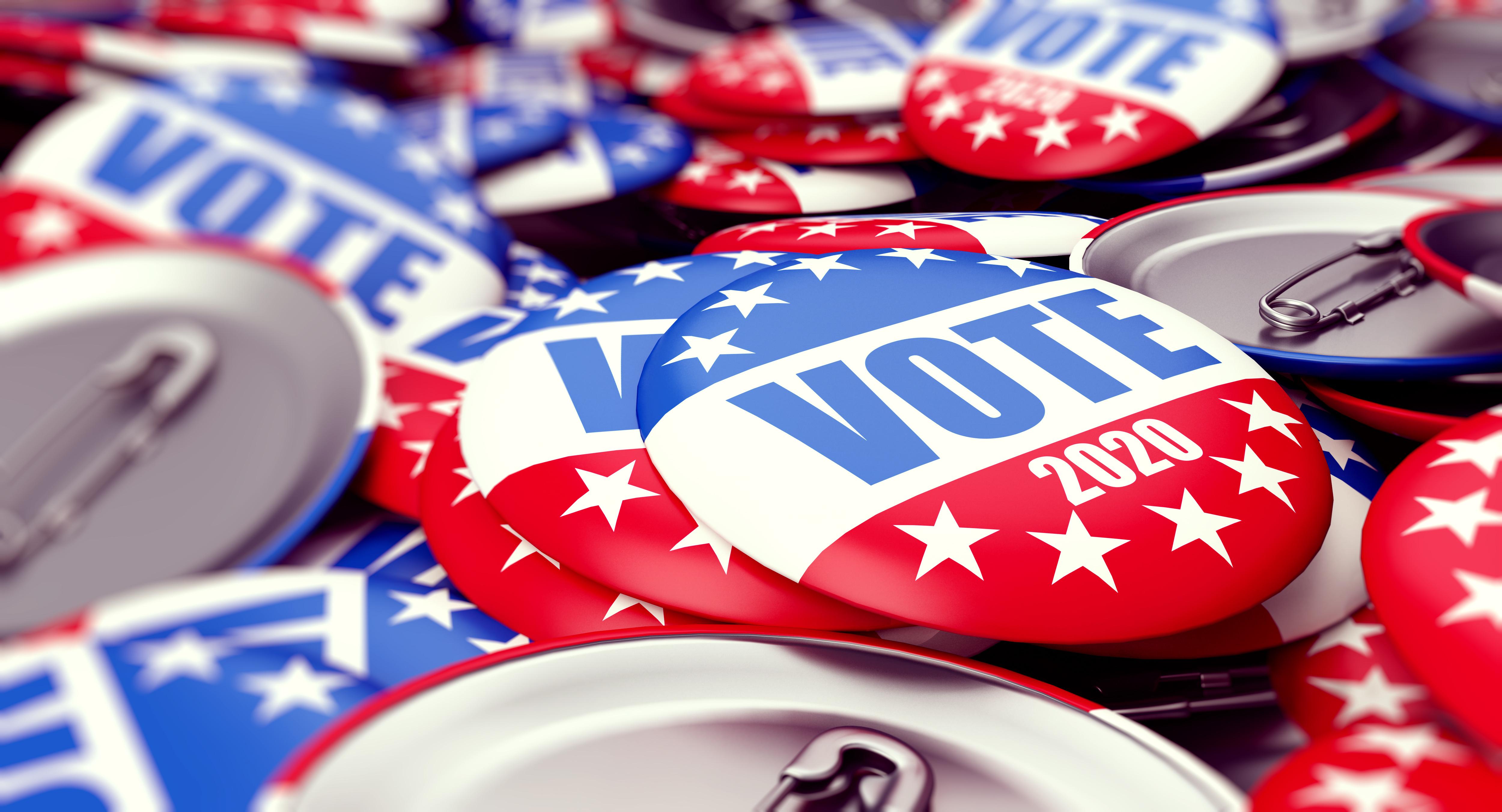 Marijuana: Will Trump Have an Edge over Biden?
By Sushree Mohanty

Nov. 20 2020, Updated 4:03 p.m. ET
Marijuana legalization looks cloudy after the third presidential debate on September 12. Read Cannabis Legalization: Dark Clouds Loom Post Debate to learn more. Most of the Democratic candidates have supported cannabis legalization. Why was there silence on the topic during the last debate? Joe Biden supports decriminalization. However, he's the only Democrat who opposes full-scale legalization. Could President Trump use marijuana legalization as leverage in the next presidential election?
Article continues below advertisement
Democrats support marijuana legalization
Joe Biden is the most popular democratic candidate. Recently, the Washington Post and ABC News conducted a national poll to discuss the public's views on the upcoming election and the candidates. The survey included a random national sample of 1,003 adults. The public thinks that Biden would be a good president. Bernie Sanders and Elizabeth Warren were the other popular candidates. However, Sanders and Warren were quiet regarding marijuana during the third presidential debate.
What does Biden think about marijuana legalization?
Article continues below advertisement
Trump could use marijuana legalization 
President Trump has discussed every other issue impacting the US economy. He has discussed tariffs, labor growth, health care, taxes, and immigration policies. However, marijuana remains an untouched topic. President Trump reiterated his administration's opinion about leaving the legalization decision at a state level.
On September 11, CNN reported that a recent national poll showed how President Trump trails several Democratic presidential candidates. The public poll showed that Biden has a good chance of beating President Trump. The poll also showed how the public doesn't approve of how President Trump is leading the country.
Piper Jaffray analyst Michael Lavery thinks that President Trump's stance on legalization will depend on which candidate is running against him. Also, marijuana is popular among young people. So, President Trump might win young voters' confidence by supporting federal legalization.
President Trump managed to win in 2016 because Hillary Clinton wasn't as popular among voters. Could he win against strong democrats like Joe Biden, Elizabeth Warren, and Bernie Sanders?
With Biden strongly opposing full-scale legalization, I think President Trump could turn around things. Since Biden only supports decriminalization, President Trump might support medical marijuana legalization. Notably, 33 states and Washington DC have already legalized medical cannabis.
Which marijuana benefits could Trump use to legalize weed?
Article continues below advertisement
Legalization challenges  
President Trump might face challenges since he's part of the Republican Party. There might be questions within the party about supporting marijuana legalization. A recent Harvard study showed that 50% of Republicans oppose legalization, while 49% of Democrats support it. Recently, I discussed the issue arising in a Republican-controlled Senate in Minnesota.
In order for a bill to be passed as a law in the US, it needs votes from both the House and the Senate. Considering the support for marijuana, a Republican-dominated Senate forces us to question if legalization is possible.
Cannabis players could benefit from full-scale legalization 
Regulation issues are causing problems for cannabis companies. CannTrust (CTST), Curaleaf (CURLF), and HEXO (HEXO) already took a hit. Now, Canadian cannabis companies are gearing up for the next phase of legalization in Canada. The edibles legalization will allow companies to expand their business.
Aurora Cannabis (ACB) said in its fourth-quarter earnings call that its Aurora Air and Polaris facilities are progressing well with preparation for the edibles market. The company is in full swing with commercial production of mints, gummies, vape pens, and chocolates. The company is also in late-stage development in other product categories. Aurora Cannabis might improve its profitability and generate higher revenues from this segment since the fourth-quarter results were disappointing. The stock has gained 8.1% in September.
Article continues below advertisement
OrganiGram (OGI) also plans to expand its edible market by investing $15 million. The company plans to produce about 4 million kilograms of exceptional chocolate cannabis edibles per year. The stock has gained 16.4% in September. Cronos Group (CRON) is also developing next-generation vaporizer products. The company thinks that edibles will be an important market. Cronos Group will also expand its hemp-derived CBD platform through Redwood Holding Group. The stock has gained 6.8% in September.
Constellation Brands (STZ) is Canopy Growth's (CGC) (WEED) largest shareholder. Along with Constellation Brands, Canopy Growth plans to introduce cannabis-infused beverages soon. The company also plans to launch new CBD-based products with Martha Stewart. Despite disappointing results for the first quarter of 2020, Canopy Growth generated a 94% increase in recreational dried cannabis sales. The company's medical cannabis revenues also increased. The stock has gained 16.4% in September.
What do we think?
Cannabis companies already face challenges with Health Canada regulations. In the US, the FDA is hesitant about allowing CBD-based products. As a result, stricter and clear regulations and federal legalization could solve a lot of the companies' issues.
In the past, we have seen how President Trump can turn things in his favor at the last moment. With his reelection campaign losing heat, could marijuana legalization help?
Stay with us for the latest updates.