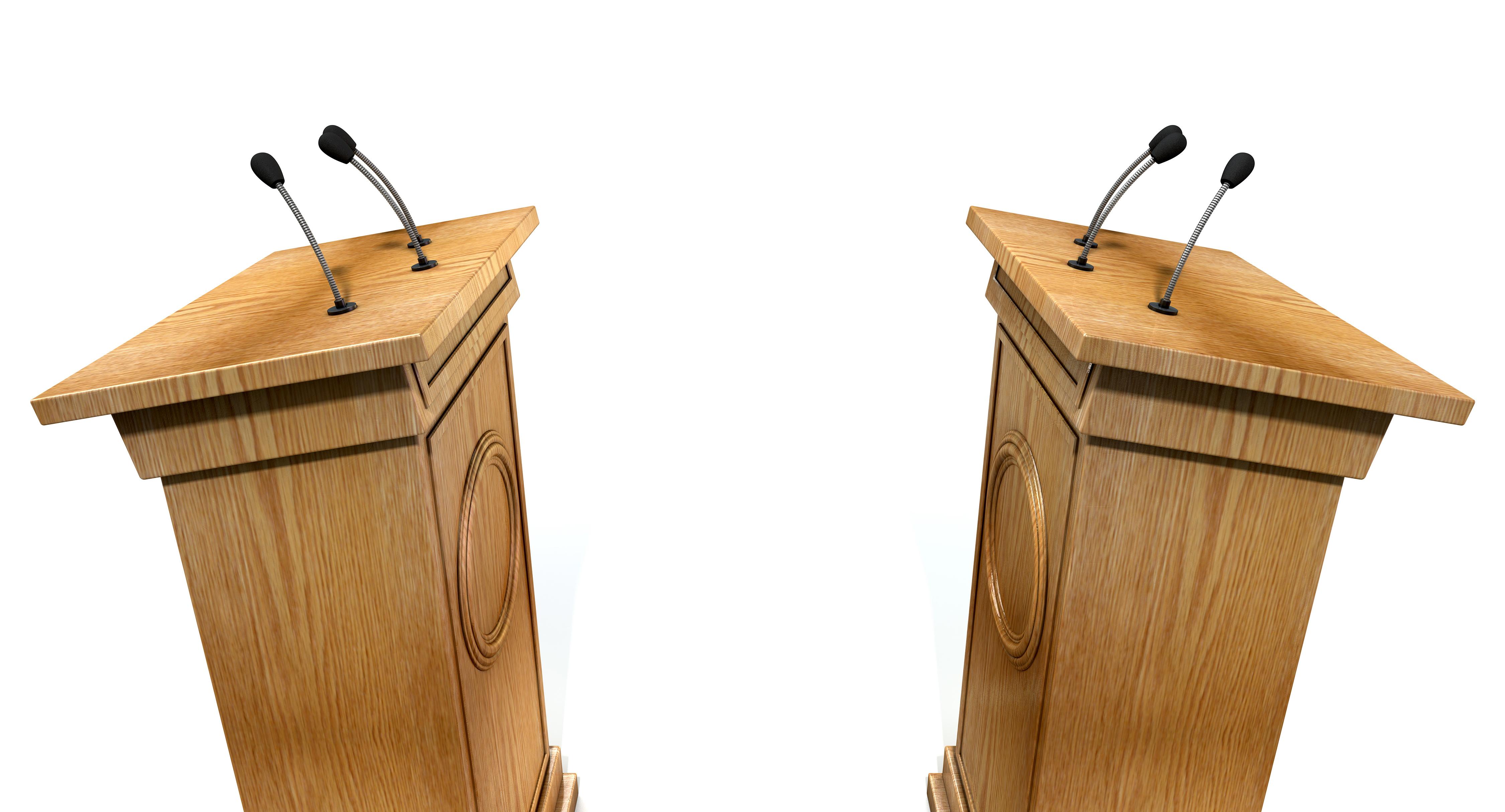 Cannabis Legalization: Dark Clouds Loom Post Debate
Cannabis legalization is gaining traction in the US and around the world. The third presidential Democratic debate happened on September 12. Democratic candidates have always shown support for legal cannabis. Time and again, they have discussed marijuana-related reforms and policies. But, the debate on Thursday didn't please cannabis supporters. Let's find out why.
Article continues below advertisement
Article continues below advertisement
Third election debate results
Metaphorically, all eyes are on the presidential election campaign right now. Right now, many Americans want marijuana to be made legal. Cannabis supporters hope that it can happen soon. The third presidential debate was the place to see if that could be in the near future.
Ten Democratic candidates spoke in the debate on Thursday. The candidates include Julian Castro, Kamala Harris, Elizabeth Warren, and Amy Klobuchar. Joe Biden, Andrew Yang, Bernie Sanders, Cory Booker, Beto O'Rourke, and Pete Buttigieg are also in the running.
Debating everything but cannabis
The debate lasted three hours. It included every topic but making cannabis legal. Biden spoke for the longest amount of time in the debate but said little about marijuana. In fact, no one talked about the cannabis legalization issue in depth. This makes me wonder if it is even the goal of the party.
Time and again, these presidential candidates have said they have a goal to make marijuana legal at a national level. Many of them have even created reforms and bills. However, when it was time to showcase their support in the debate, why were they silent? The debate didn't really include any discussion on cannabis. Most of the candidates talked about criminal justice reform. But, criminal justice reform is one issue that is closer to the topic of marijuana than any other.
Article continues below advertisement
What Joe Biden had to say
Biden's campaign has always spoken about decriminalizing and throwing out all prior cannabis use convictions. He supports medical cannabis legalization. However, with recreational marijuana, he prefers if it's left to each state to decide. Biden also intends to reschedule marijuana as a Schedule II drug so that more research can be done about its pros and cons.
Article continues below advertisement
Article continues below advertisement
What other candidates had to say
Senator Amy Klobuchar of Minnesota also spoke on criminal sentencing. However, she did not talk about making cannabis legal. Earlier, she has supported state-level legalization by co-sponsoring the legislation. Andrew Yang, who recently started selling marijuana goods, also didn't bring up the topic.
Senator Kamala Harris was also asked about how earlier she had opposed legal cannabis, but now she supports it. However, she spoke more about criminal justice reform and her plans for it.
Cory Booker, who supported legal cannabis and was disappointed when the topic wasn't talked about in the first debate, also kept quiet in this debate. Stay with us to know more about candidate Cory Booker's stance and plans to allow legal marijuana.
Cannabis industry awaits legal marijuana
A Gallup Survey said that 75% of Democrats support making cannabis legal. We have even talked about Joe Biden, Andrew Yang, and Bernie Sanders. Outside of the debates, Elizabeth Warren, Pete Buttigieg, and Beto O'Rourke have opinions on legal cannabis.
It is not just the public who is waiting for the legalization. Even the cannabis industry is looking forward to federal-level legalization. Vaping is challenging the growth of the cannabis industry. However, there are growing concerns about vaping safety. Additionally, marijuana companies feel tougher rules could help with more research.
Article continues below advertisement
Cannabis industry set to grow in Canada
The cannabis industry is set to expand its markets once Canada makes edibles, cannabis-infused beverages, extracts, and various other products legal next month. Major companies like Aurora Cannabis (ACB), Canopy Growth Corporation (CGC), and Tilray (TLRY) plan to grow their edibles and vape business.
Aurora Cannabis posted its Q4 results on September 12. Though the results weren't all bad news, it missed revenue estimates and guidance. The company's revenue increased by 52% to $98.9 million Canadian dollars YoY (year-over-year). It also reported a negative EBITDA of $1.7 million Canadian dollars.
Article continues below advertisement
Cannabis stock prices drop after scandals
Aurora Cannabis was down 9.2% after its results. Canopy (WEED), Tilray (TLRY), CannTrust Holdings (CTST), and Curaleaf Holdings (CURLF) also fell on Thursday. However, Canopy, Tilray, and Curaleaf have gained 16.4%, 23.2%, and 6.9% in September, respectively.
However, tougher marijuana rules could also stop violation scandals. CannTrust (CTST) (TRST) got involved in regulation scandals in July and suffered. It broke Health Canada regulations by growing marijuana in unlicensed rooms. Health Canada seized five metric tons of the company's cannabis. The company fired its CEO as well.
Article continues below advertisement
Curaleaf (CURLF) also broke FDA regulations. The company sold unapproved CBD-based products. The FDA sent a warning letter to the company. Cannabis players' stock prices usually take a hit when such things happen. CannTrust lost 26% in August while Curaleaf lost 10.6%. CannTrust has lost 6.9% in September.
The Horizons Marijuana Life Sciences ETF (HMMJ) lost 11% in July and 12.9% in August. The ETF tracks the North American cannabis industry. It shows how federal rules are really important. The ETF grew by 5.8% in September.
President Trump stays quiet
President Trump has neither supported nor resisted making cannabis legal. Recently, he said again that he would let the states decide. Read Cannabis Legalization: Did President Trump Drop a Hint? to know more. Cannabis is spreading its roots around the world, too. Read Cannabis: While the US Waits, the World Opens Up to know more.
Because no one talked about allowing marijuana to be legal in the debate, we are left to wonder how things are really shaping up. Should you worry?
Stay with us to know more about the cannabis industry.