An Interview with Gogoro CEO Horace Luke
The Taiwan-based electric scooter company Gogoro announced its new Gogoro VIVA yesterday. We look back on a video interview with CEO Horace Luke.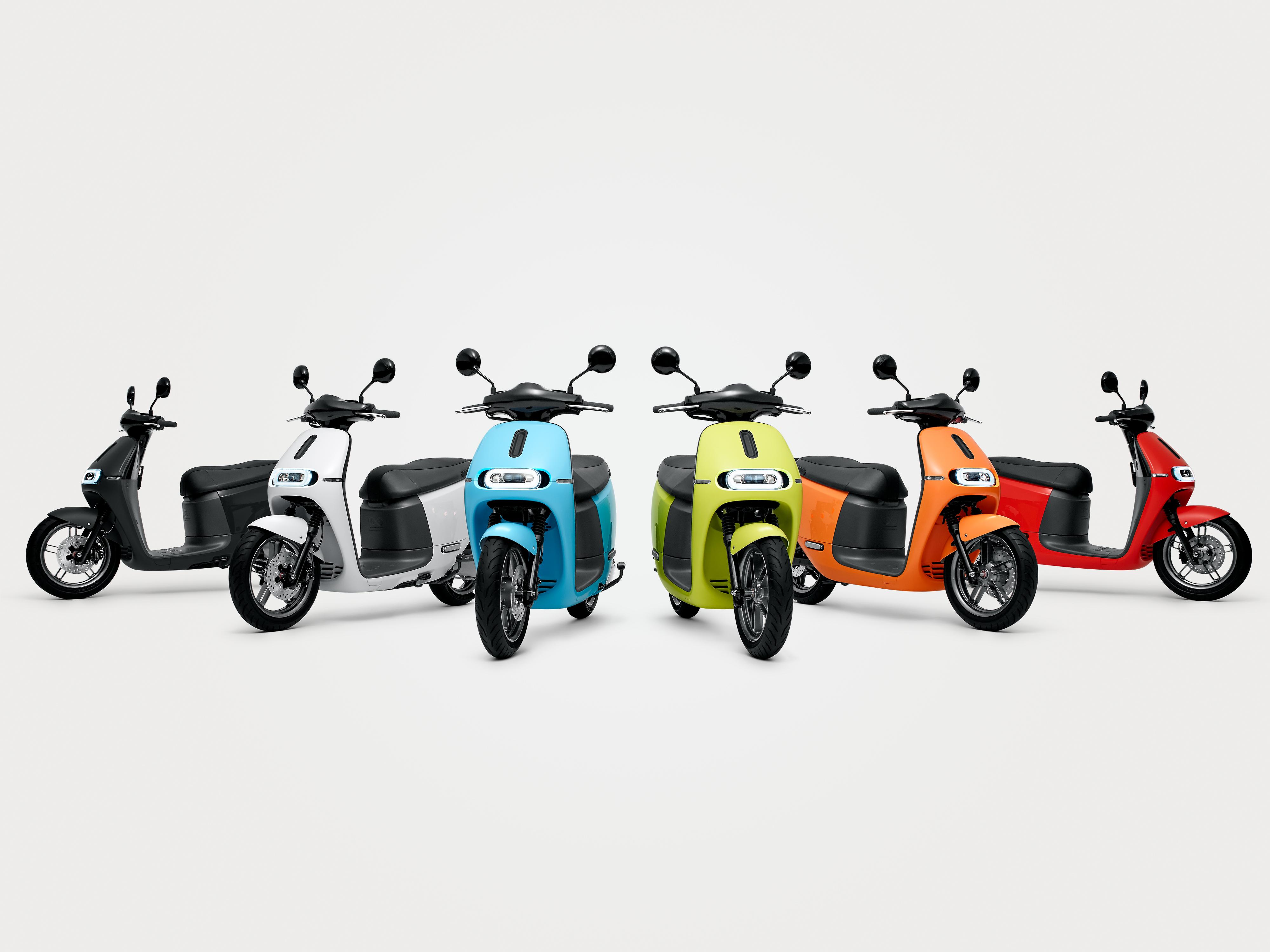 The Taiwan-based electric scooter company Gogoro announced its latest model yesterday, the Gogoro VIVA. The new smart scooter features Gogoro's signature swappable batteries and is also "completely customizable," says CEO Horace Luke.
This may be the first you're hearing about Gogoro, but the company should be on sustainable energy and green tech investors' radars. Two-wheeled transportation is a huge opportunity internationally. Google (GOOGL) supports "Two-Wheeler" mode on maps throughout Asia, while Uber (UBER) and Lyft (LYFT) announced US forays into the stand-up electric scooter space last year. Tesla (TSLA), meanwhile, is officially staying out of the two-wheeled space to focus on making combustion-engine vehicles as obsolete as horses. That leaves companies like Gogoro to tackle the serious global problem of two-stroke scooter emissions.
Below, we look back on Ken Pyle's video interview with Horace Luke at CES2016. Find out how the company aims to tackle the tailpipe emission problem—and what sets Gogoro apart.
Article continues below advertisement
Article continues below advertisement
Fighting a major source of pollution
Speaking at International CES 2016, he explains that Gogoro solves a fundamental problem of electric vehicles, which is the ability to instantly refuel. Instead of the rider having to wait and recharge batteries, Gogoro's solution involves removing and replacing batteries hidden in the seat of their electric scooter. Luke says this replacement takes about six seconds. There's a home charging unit that's relatively small, unobtrusive, and even stylish enough to blend in with living room decor.
Article continues below advertisement
Gogoro electric scooters' performance
In sport mode, Gogoro indicates that its scooter will accelerate from 0–50 kilometers per hour in 4.2 seconds. Compare that acceleration to 5.03 seconds for a typical scooter with a 125 cc two-stroke engine. With a maximum speed of 95 kilometers per hour, an approximately 100-kilometer range, and a $3,000 price-point, the Gogoro scooter easily serves an urban commuter's needs.
Given that their drivetrain is waterproof to IPX7 standards, Gogoro suggests that it's possible to drive through up to 30 centimeters of water. As Gogoro indicates on its website, the company designed all the components from scratch to optimize performance and riders' experience.
What sets Gogoro apart?
What sets Gogoro apart is the creation of an energy network—really a web of distributed chargers around a given city. These kiosks are where a rider swaps a depleted battery for a fresh one. More than charging stations, these modules serve as an amenity for businesses. They can help coffee shops, convenience stores, and even gas stations attract customers.
Another unique aspect of the launch is that Gogoro is rolling out the scooters and associated energy network on a city-by-city basis. Taipei was its launch city, followed by Amsterdam and then Berlin. At the time of the above interview, over 4,000 scooters were roaming the streets of Taipei. According to an August 1, 2016, blog post, Gogoro had reached almost 10,000 scooters deployed, 7,000+ daily battery swaps, 220 deployed battery stations, and more than 20 million kilometers driven.
Article continues below advertisement
Article continues below advertisement
Internet-of-Things on wheels
Analytics is central to Gogoro, as what they have created is essentially an Internet-of-Things or IoT device on wheels. This interaction with the 80 sensors on the scooter allows Gogoro to continually optimize the experience for individual riders. It also allows interaction with a wireless smart key, an app and, even Apple's (AAPL) wearable, the Apple Watch. The scooter has a smart locking feature to prevent it from being stolen. And, if it's carried away, it also provides location information to the associated app. The app also lets a rider know the status of their batteries and where the nearest charging station is.
As the former chief innovation officer of HTC, Luke hails from the consumer electronic industry. And he brings that sensibility to the electric scooter experience. As he indicates in the above interview, he was inspired to bring the innovation and creativity of consumer electronics to transportation. In that light, it will be interesting to see what creative extensions are added to the Gogoro product line.
This post was syndicated to Market Realist from Viodi.com.