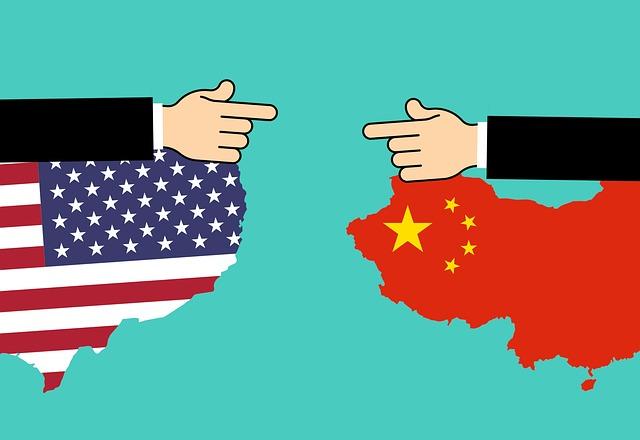 How to Hedge Against the US-China Trade War
By Sanmit Amin

Dec. 11 2019, Updated 12:38 p.m. ET
The US-China trade war escalated very quickly this month. Any deal between the two countries now looks far from certain. This has caused global equities to plunge and safe havens like gold and treasuries to surge.
Article continues below advertisement
US-China trade war increases gold and treasury value
Gold has been on a winning streak this year, and currently stands at $1,500. It has bucked the general commodity trend this year. Gold could continue to rise as the second half of the year, especially the fourth quarter, tends to be the best quarter for gold. The precious metal could continue to rise, especially if the trade war escalates.
However, the dollar might strengthen, as it's a safe haven against a weakening global economy and the rising tensions in the US-China trade war. That could be a headwind for gold. Checking on SPDR Gold ETF (GLD) is beneficial because it tracks gold prices very closely.
Meanwhile, the other popular safe haven is the treasuries. The 10-year treasury is currently trading at only 1.74%. That might not appear attractive, especially to yield-hungry investors. However, treasuries add ballast to portfolios focused on equities. iShares 7-10 Year Treasury Bond ETF (IEF) allows access to 10-year treasuries.
Article continues below advertisement
Defensive stocks are less risky, but not cheap
However, there are other ways to hedge a portfolio from the US-China trade war using equities. The defensive sectors do well in these types of risk-off situations.
At the moment, there is a high premium to buying defensive stocks compared to historical valuations. As a result, most traditional safe assets look relatively pricey. Hence, investors will be looking at other ways to hedge against the US-China trade war. Here are some alternatives.
Software and social media companies are a safe bet
American companies that provide enterprise software and cloud services continue to grow quickly. Also, most of these companies have little exposure to the trade war. The only downside is that these companies command a premium for growth and the high valuations make them vulnerable to a pullback if expectations are not met.
Microsoft (MSFT) is one stock that investors are looking to load up on because the stock is not trading at a crazy valuation, and the company is heading in the right direction. The company also pays high dividends from time-to-time, making it a good alternative for yield-thirsty investors.
Other ways to shield against the US-China trade war is investing in American social media companies like Facebook (FB), Twitter (TWTR), and Snapchat (SNAP). The trade war doesn't affect them too much. Also, all these companies are benefitting from these common key trends.