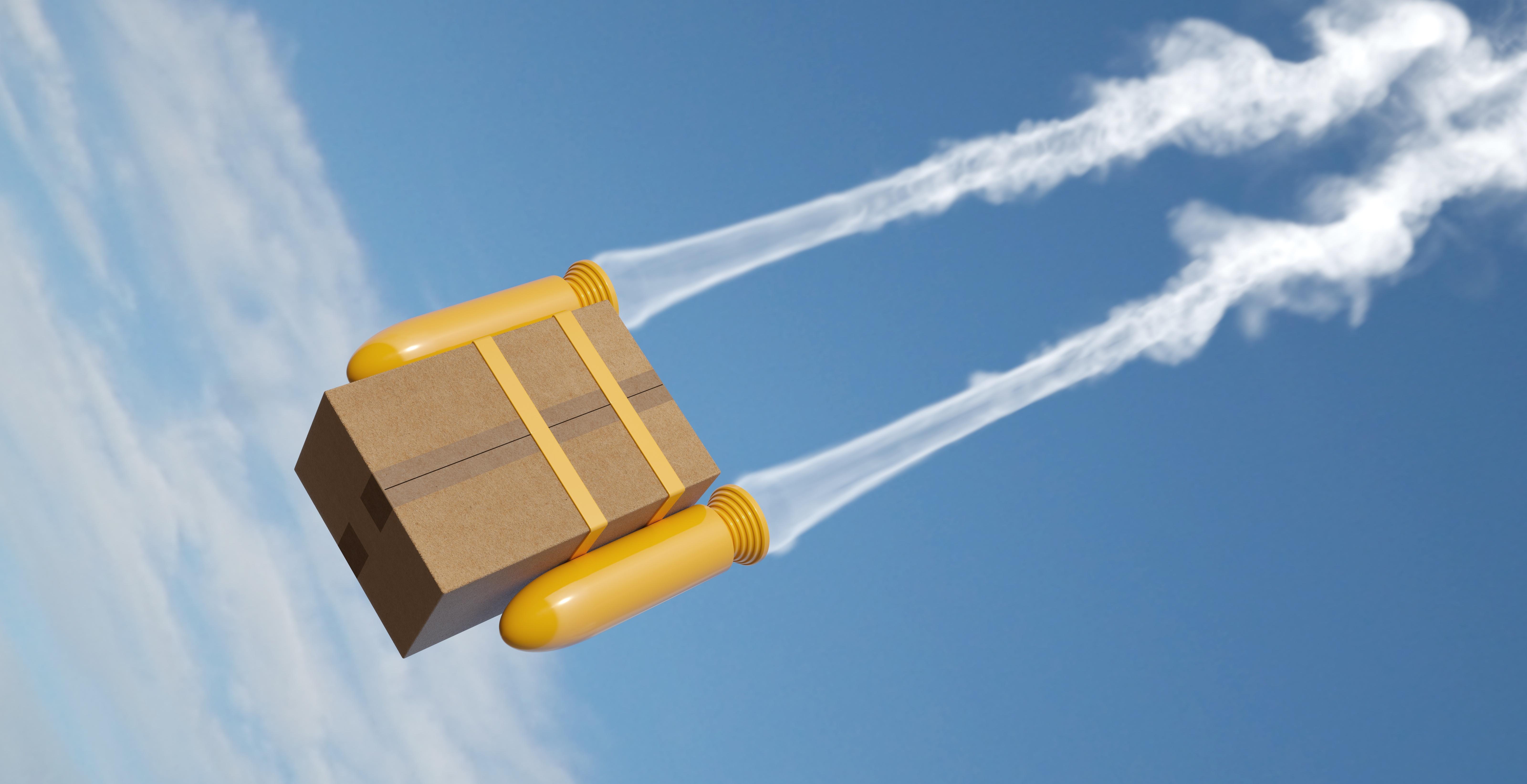 Amazon One-Day Delivery: What to Know
In April 2019, Amazon (AMZN) announced its plan to transform its free two-day shipping program to a free one-day shipping program for its more than 100 million Prime customers. The company forecast $800 million worth of second-quarter incremental spending to build capacity with its transportation partners. To learn more, read Amazon Has Started Rolling Out One-Day Delivery in Some Cities.
Amazon started rolling out this program for a large number of products as early as May 2019. On June 3, the company rolled out the free one-day delivery program for more than 10 million products. It first launched the program in North America across more than 10,000 cities and towns. It also highlighted its efforts to improve free delivery timing for Prime members in Hawaii, Alaska, and Puerto Rico. For more information, read Amazon Is Moving Quick to Offer One-Day Shipping.
Article continues below advertisement
Progress so far
In its second-quarter results, Amazon highlighted the significant rise in its one-day shipments and volumes in North America. It's been working on improving product selection and delivery capacity as well as eligible geographies for the one-day program. It plans to ramp up the program not only in North America but also in international markets in the coming quarters. Amazon expects delivery speed improvements in international markets to become significant in future quarters.
On the flip side, Amazon's incremental spending on this program in the second quarter exceeded its estimate of $800 million. According to its earnings call, part of the additional spending related to the transitional costs of shifting products to warehouses. There were also costs related to increased inventory purchasing as well as moving inventory closer to customers. A drop in overall productivity in the face of rapid expansion also increased expenses.
Article continues below advertisement
Amazon has incorporated the negative impact of these increased expenses into its third-quarter guidance. The company has guided for net sales of $66.0 billion–$70.0 billion for the quarter. This assumes a year-over-year rise of 17%–24% despite 30 basis points of negative impact from foreign exchange fluctuations.
The company's third-quarter operating income is expected to be $2.1 billion–$3.1 billion. This amount is significantly lower than its operating income of $3.7 billion in the third quarter of 2018. Although Amazon expects higher costs associated with the one-day delivery program in the third quarter, it expects to revert back to cost efficiency in future quarters.
Amazon is already adept at the fast-delivery game
Amazon already has a significant presence in the fast-delivery segment, thanks to more than 20 years' worth of effort to expand its logistics and fulfillment network. In December 2014, the company first launched Prime Now, a one-hour delivery service for Amazon Prime members. The service extends to a wide array of products across categories such as groceries, gifts, household items, electronics, and seasonal items. One-hour delivery, however, costs an additional $7.99. Amazon Prime members can opt for free two-hour delivery if an order is worth more than $35. Read Amazon Looking to Quickly Expand its Prime Now Service to learn more.
In May 2015, Amazon launched the free same-day delivery program for its Amazon Prime members in 14 metro areas in the US. It extended the program to 11 more metro areas in 2016. This program applies to over 3 million products and order sizes of more than $35.
Amazon's one-day delivery differentiates itself from these options because there's no required minimum order value. This delivery option is making the Prime shopping experience almost at-par with that of brick-and-mortar shops.
Article continues below advertisement
Is this changing the retail landscape?
According to a report published by RBC Capital Markets and quoted by CNBC, Amazon is capable of offering one-day delivery services to 72% of the US population. The company's launch of the one-day delivery program has propelled competitor Walmart (WMT) to offer a next-day delivery option for over 200,000 products. However, Walmart requires the minimum order size to be worth $35. In June 2019, Target (TGT) also introduced a next-day delivery option with certain requirements.
The race to offer the fastest delivery service, however, can hurt the bottom lines of retail companies due to increased shipping expenses. Amid this backdrop, the company with the most robust delivery infrastructure stands to benefit the most. While Amazon banks on its logistics network, Walmart and Target can rely on their broad network of physical stores. According to Forrester Research retail analyst Sucharita Kodali, Walmart and Target should focus on a click-and-collect delivery mechanism and thereby avoid shipping expenses.