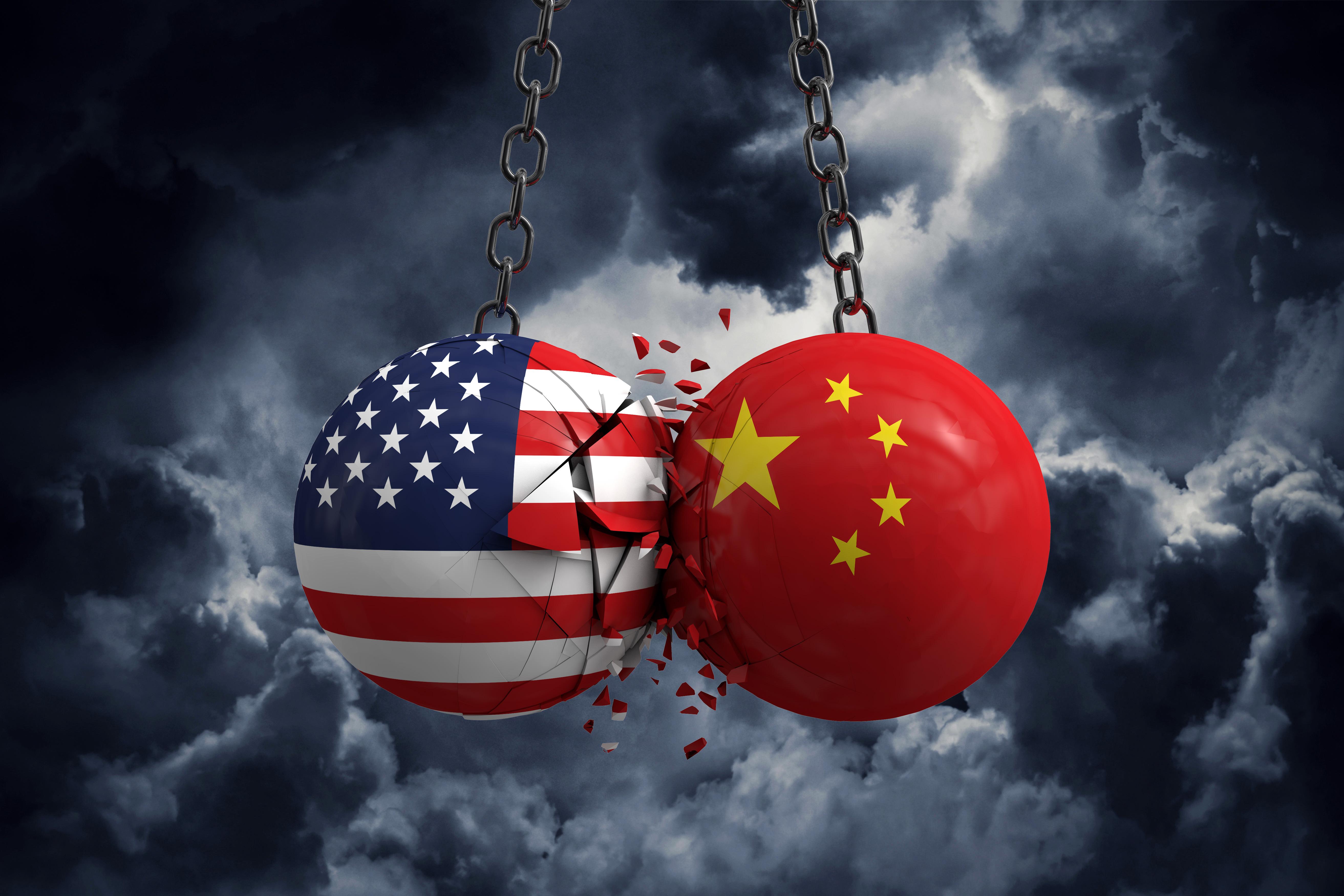 Trade War: Trump's Advisers Think It's a 'Prosperity Killer'
<p>President Trump's advisers want him to focus on strengthening the economy, even if he has to ease up a little on his trade war rhetoric.</p>
According to a Politico report, President Trump's advisers want him to focus on strengthening the economy, even if he has to ease up a little on his trade war rhetoric. President Trump has criticized the Fed and Fed Chair Jerome Powell for keeping the policy too tight for too long. President Trump's advisers want him to go easy on the Fed too. Larry Kudlow, the National Economic Council director, said, "The key right now is to avoid prosperity killers, and he knows that." He also said, "Economic growth is his trump card for reelection, if you'll pardon the phrase."
Article continues below advertisement
Article continues below advertisement
Trade war
The Politico report mentioned that not many people are telling President Trump that "trade wars are good and helpful." Currently, the trade war is one of the biggest market concerns. The trade war has impacted companies due to higher input costs and slowing demand. Uncertainty about the business environment delayed investment decisions. According to S&P Global, after rising 11% in 2018, the corporate spending in 2019 will likely slow to 3%. President Trump's tax cuts support corporate spending.
Trade war talks and US companies
The US-China trade talks will likely resume next week. While markets think the upcoming trade talks are positive, they need to be cautious. The two sides have had three trade truces over the last 15 months. Not many of the trade truces were successful. Several US companies said that the trade war is impacting their earnings. Last year, Apple, Facebook, and Amazon, and Alphabet opposed the tariffs on China.
The trade war impacted semiconductor stocks. Chip stocks like NVIDIA (NVDA), Qualcomm (QCOM), Intel (INTC), Broadcom (AVGO), and Micron (MU) came under pressure after President Trump announced a ban on Huawei. The companies have significant revenue exposure to China.
Article continues below advertisement
US economic growth
The second-quarter GDP data will likely be released on Friday. The growth in the first quarter increased 3.1%. According to a Reuters poll, the growth will likely increase 1.8% in the second quarter. Recently, US economic indicators have been signaling softness. The US manufacturing PMI fell to multiyear lows in June. Durable goods orders fell 1.3% in May compared to a fall of 2.8% in April.
President Trump said that the current US economy is the greatest economy of all time. Low and declining GDP growth could hurt his prospects of getting re-elected in 2020. His advisers want him to focus on economic growth. Under President Trump, economic growth could act as a powerful deterrent to his opponents.
US stock markets
President Trump focuses on the US stock market performance. Year-to-date, the Dow Jones Industrial Average has risen about 17%, while the Nasdaq Composite Index and the S&P 500 have risen more than 20% each. President Trump thinks that Powell's policies are hurting the economy and stock markets. According to the Politico report, a senior White House official said, "Every time Larry's in there, [Trump] asks how the market is doing. Morning, afternoon, whatever." Traders don't think that President Trump will provoke more confrontations before the election.
Fed rate cut
To go easy on the trade war, President Trump's advisers also want him to lay off the Fed and Powell. The Fed will likely cut interest rates by 25 basis points in its July meeting. However, President Trump has been pushing for more aggressive cuts of 50 basis points. There have also been reports that he might seek to demote Powell. According to CNBC, Greg Valliere, the chief global strategist at AGF, said, "The risk obviously is that the markets would react very poorly to that."
Many investment banks and big investors think that a Fed rate cut won't help the markets. The rate cut is already priced into the markets. Read Goldman Sachs Doesn't Think a Fed Rate Cut Will Boost Stocks and Why JPM's Chief Global Strategist Says a Rate Cut Won't Help to learn more.