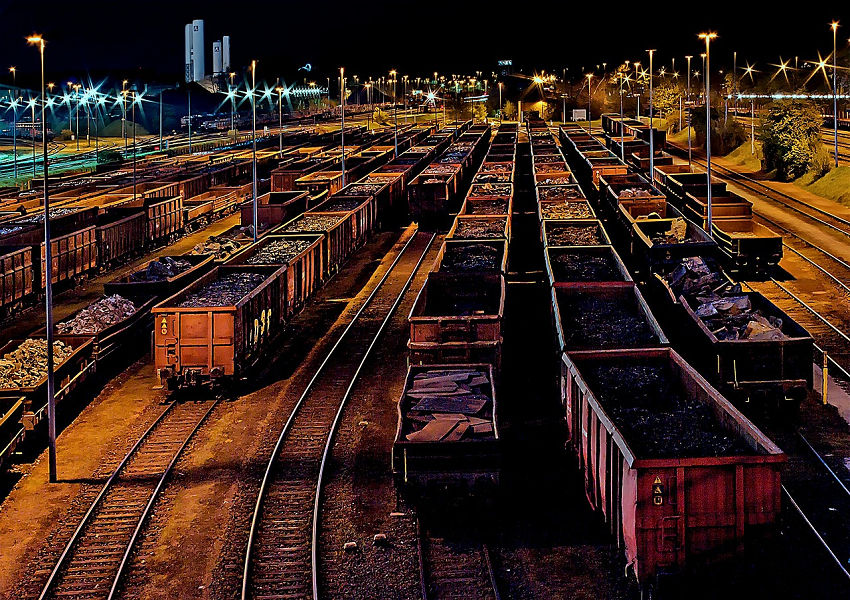 Kansas City Southern Outshines Its Peers in Q2
Kansas City Southern (KSU) stock opened nearly 3% higher on Friday after reporting better-than-expected second-quarter earnings results. Its top and bottom lines saw impressive YoY (year-over-year) growth and reached record levels despite volume headwinds.
KSU's second-quarter adjusted EPS of $1.64 rose 6.5% YoY and came in $0.03 higher than analysts' estimate of $1.61. Its latest financial results marked a record second-quarter earnings level for it. Higher revenue and improved operational efficiency mainly drove the company's bottom line results.
Its revenue came in at $714 million in the quarter, also a second-quarter record for the company. Its quarterly revenue came in ahead of analysts' estimate of $706.2 million and marked a YoY improvement of 4.6%.
Article continues below advertisement
Article continues below advertisement
A 4% YoY increase in revenue per carload drove the company's YoY top line growth. Its revenue per carload for the quarter came in at $1,190 compared to $1,141 in the second quarter of 2018. Its rail traffic volumes remained almost flat at 569,900 carloads compared to 572,200 railcars in the previous year's quarter.
KSU's operating ratio improved
KSU's adoption of the precision scheduled railroading system is helping it reduce network complexities and enhance operational efficiency. As a result, the company reported a YoY improvement in its operating ratio despite flat volumes during the second quarter. The ratio depicts operating expenses as a percentage of revenue. A lower rate is considered better for a company. KSU's adjusted operating ratio contracted 30 basis points YoY to 63.7% in the second quarter.
Article continues below advertisement
President and CEO Patrick J. Ottensmeyer said about Kansas City Southern's operating efficiency, "The Company is handling the same volume as last year with fewer assets, fewer crewstarts and considerably less network congestion, driving an improvement in customer service, operating metrics and cost profile."
Ottensmeyer also revealed that an improvement in the company's cost profile helped it absorb a negative impact of 130 basis points on its second-quarter operating ratio resulting from the loss of the Mexican Fuel Excise Tax credit. He also said he was pleased with KSU's efforts toward implementing the precision scheduled railroading system.
Peers' performances
Lower freight rail traffic is hurting US railroad companies. As per data provided by the Association of American Railroads, US rail traffic fell 4.3% in the second quarter. Industry experts are blaming the US's ongoing trade disputes with European countries and China for the decline. Lower natural gas prices and flooding across several North American regions also contributed to lower volumes.
As a result of weak freight volumes, major US railroad companies have reported YoY falls in their respective revenues. On Wednesday, CSX (CSX) reported a 1% YoY fall in revenue mainly due to a 4% decline in rail traffic. On Thursday, Union Pacific (UNP) also reported a 2% decline in revenue due to a 2% fall in volumes.
Norfolk Southern (NSC) is scheduled to report its second-quarter results next week. Analysts expect the company's top line growth to slow significantly compared to the first quarter. They expect its second-quarter revenue to rise 1.8% YoY, lower than the 4.5% growth it registered in the first quarter. On July 3, NSC reported a 3.8% YoY fall in rail traffic volumes in the second quarter.
Kansas City Southern is up 23.6% YTD (year-to-date). It's outperformed the Dow Jones, which is up 16.7%. The stock has also outperformed the return of the iShares Transportation Average ETF (IYT), which is up 14.9% YTD. The ETF invests in Dow Jones–listed US transportation stocks.