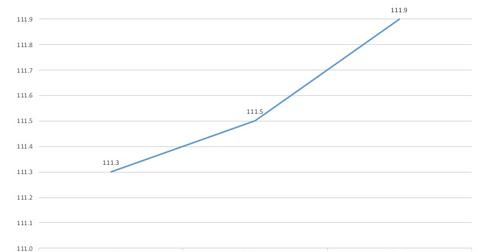 This Index Consolidates All the Leading Indicators
By Mike Sonnenberg

Updated
The magic number
You may be asking yourself how you can keep track of so many indicators. Moreover, not all indicators move in the same direction all the time. Thus, you may also be asking yourself how to combine them to get a future direction for the economy.
The Conference Board, an independent research organization, does that job for you through its leading economic index (or LEI). The leading economic index is released on a monthly basis.
Article continues below advertisement
The components
LEI combines ten different leading economic indicators that include how busy people are (weekly manufacturing hours), how many people need unemployment insurance (a higher number is negative for the economy), manufacturing orders, building permits, and stock prices.
The conference board then attaches different weights to these factors to arrive at a composite LEI number. LEI for March came in at 111.9, a 0.4% increase over the previous month with all components contributing to the rise. The higher the LEI reading, the better the health of the economy.
Closing remarks
Keeping an eye on the leading economic indicators help investors manage their investments and asset allocation better. If leading indicators point to stress in the economy, investors may want to be more defensive and move their investments to bonds, consumer staples, and utilities (XLE). If the leading indicators look good, investors can benefit from a higher risk-adjusted return in the equity markets.
We would like to caution investors that there are structural changes happening in the economy due to newer business models and technological innovations. Thus, it's becoming harder to predict economic trends.