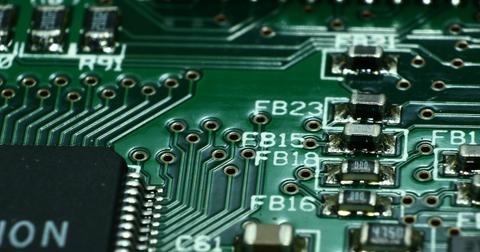 Stocks of NVIDIA and AMAT Rise ~7% after Hours on Earnings Beat
By Puja Tayal

Updated
After-hours market movers
On May 16, the VanEck Vectors Semiconductor ETF (SMH) fell 1.4% as chip stocks with exposure to the communications market, especially 5G, dipped following the Huawei ban.
US President Donald Trump banned US companies from selling or transferring technology deemed critical for national security to Huawei and its 70 allies, and 5G is one of those technologies. This news sent the stocks of Xilinx and Qorvo down more than 7%.
However, the SMH rose 1.4% after hours on May 16 as the stocks of Applied Materials (AMAT) and NVIDIA (NVDA) rose as high as 6.7% and 7.4%, respectively, on strong earnings. These two companies were the first to report earnings after the US-China trade war reignited on May 10.
Article continues below advertisement
NVIDIA's earnings snapshot
NVIDIA's fiscal 2020 first-quarter earnings results and second-quarter earnings guidance beat analysts' estimates by a slight margin as the company saw an improvement in its core gaming market. In the last six months, the company has been stuck with huge GPU (graphics processing unit) inventory created by the end of crypto-related demand, the slow adoption of its Turing-based RTX GPUs, and weak demand from the data center market.
On NVIDIA's fiscal 2020 first-quarter earnings call, its CEO, Jensen Huang, eased some of investors' concerns, stating that he's been seeing positive signs in China's gaming market as more game developers are creating games with high-end graphics, driving the adoption of RTX GPUs. These comments sent NVIDIA stock up 7.4% in the first 30 minutes of after-hours trading.
However, NVIDIA didn't give fiscal 2020 guidance due to demand uncertainty in the data center market. This uncertainty pulled NVIDIA stock down 5% by the end of after-hours trading. NVIDIA joined Intel, which lowered its 2019 guidance due to a slowdown in data center spending.
Applied Materials' earnings snapshot
AMAT's fiscal 2019 second-quarter earnings beat analysts' estimates by a slight margin, sending its stock up 6.7%. AMAT's earnings depend on semiconductor capital spending, as it supplies them with manufacturing equipment, which is expensive and takes a lot of time to install. The uncertainty caused by the trade war created a huge semiconductor inventory and forced chip companies to reduce their productions.
The slightly better earnings from AMAT indicate that semiconductor inventory conditions are improving, and chip companies should gradually increase their productions in the coming months.