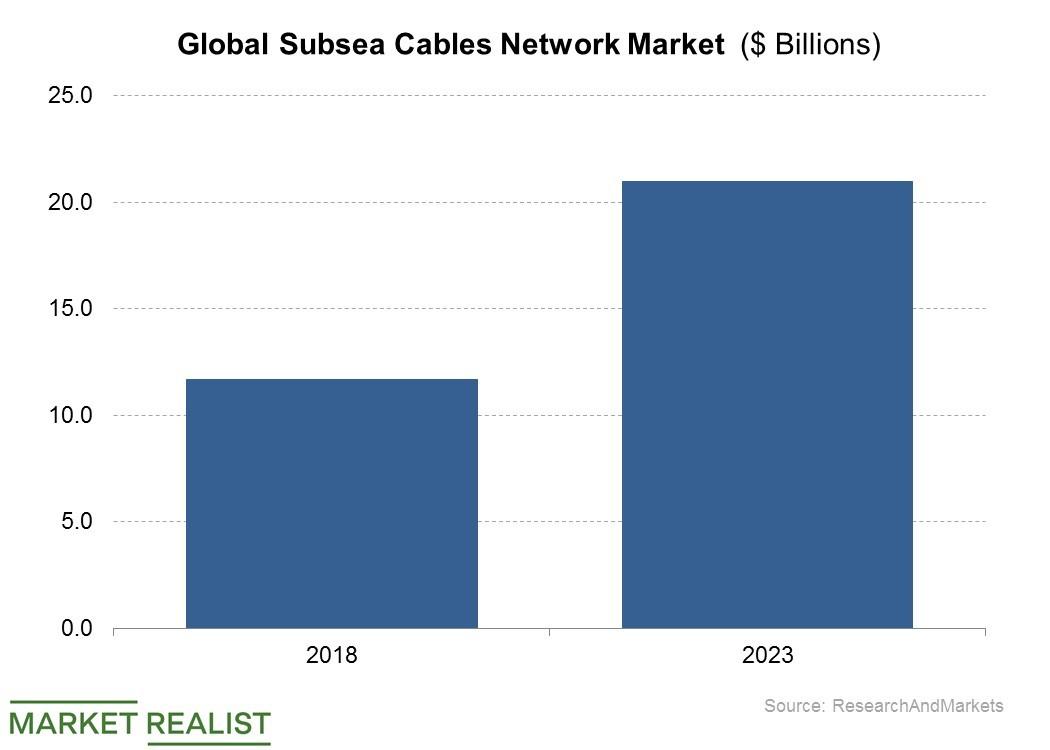 Nokia Is Struggling to Sell Its Cables Business
Orange signals interest in Nokia's subsea cables business
Nokia (NOK) appears to be struggling to secure a buyer for its subsea cables business. Since at least 2017, Nokia has been looking for a buyer for its subsea cables business that goes by the name ASN (Alcatel Submarine Networks). In October last year, Nokia opened talks with French telecommunications company Ekinops about an ASN sale, but Ekinops said last month that it was no longer discussing the purchase of ASN from Nokia.
But Nokia continues to keep hope alive that it will one day secure a deal for its ASN business. Citing reports in the French media, Reuters reported early this month that French telecommunications group Orange (ORAN) was interested in discussing a deal on ASN with Nokia.
Article continues below advertisement
ASN is a leader in a booming market
Nokia's ASN business is a leader in the subsea cables network market. At one point, Terabit Consulting estimated ASN's share of the global subsea cables network market to be 47%, placing it ahead of rivals TE SubCom with a 30% share and Ericsson (ERIC) with a ~1.0% share.
The global subsea cables network market was valued at $11.7 billion in 2018, according to Research and Markets. The market is projected to reach $21 billion by the end of 2023. The rise of cloud computing is one of the factors fueling the growth in the subsea cables network market as cloud vendors expand their infrastructure to speed up the connections between their overseas data center regions. Last month, Google (GOOGL) completed the work of laying down a 10,000-kilometer undersea cable linking the coast of California to Chile, Reuters reported. Facebook (FB) is also planning to build a subsea cable ring around Africa at a cost of ~$1.0 billion.