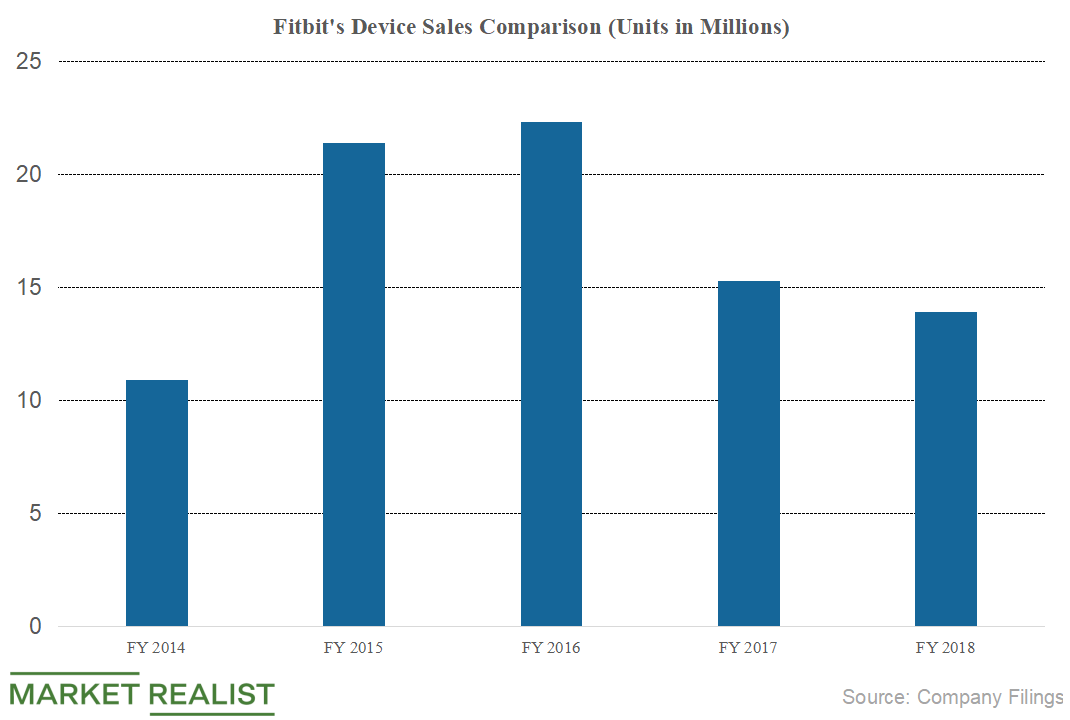 Fitness Trackers Are Likely to Hit Fitbit's Sales in 2019
Smartwatch accounted for 44% of total sales last year
Fitbit (FIT) is one of the top players in the wearables space. It competes with tech giants such as Apple and Xiaomi as well as with niche players such as Garmin (GRMN) and Fossil (FOSL) in the space.
Fitbit stock saw an impressive rally between December 2018 and February 28, 2019, when it rose 38.5% driven by solid forecasts during the holiday season. Optimism about Fitbit's Versa drove its revenue in the fourth quarter and beyond.
Article continues below advertisement
Profit margins affected
Fitbit's 2018 gross margin contracted to 39.9% from 42.8% in 2017. Its device mix, however, drove its average selling price up 4% to $105. Though Fitbit is the number-two selling smartwatch company in the United States, it sells its devices at an aggressive price point to expand its consumer base.
The gross margins of Fitbit's smartwatches are much lower than those of other fitness trackers and are thereby affecting its profit margins.
If we consider the chart above, we can see that Fitbit's device sales have now fallen for two consecutive years. Though Fitbit expects its total device sales to rise this year, their average selling price is expected to fall. Wall Street was unimpressed after Fitbit forecast sales growth of 1%–4% for 2019.