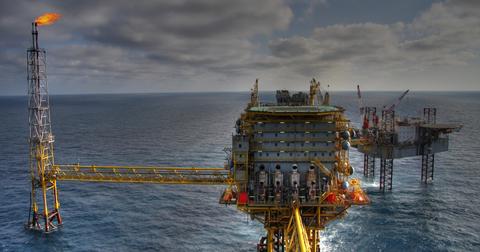 XOM, CVX, RDS.A, BP, TOT, and SU: Dividend Yields and Valuations
By Maitali Ramkumar

Updated
Integrated energy stocks' dividend yields
Integrated energy stocks have risen in the current quarter. The rise has impacted the stocks' dividend yields. In this series, we'll rank six leading integrated energy stocks based on their dividend yields.
Royal Dutch Shell (RDS.A) occupies the top position. BP (BP) and Total (TOT) are ranked second and third. The top three stocks have dividend yields above 5%. Suncor Energy (SU) has the lowest dividend yield. All of the above stocks have raised their dividend payments in the past few years, except for Shell. Shell's dividend payment has been stable. However, the company has been growing its shareholder returns through buybacks.
Article continues below advertisement
Valuations and dividend-yield screening
These stocks' average forward PE ratio is 14.1x. Usually, investors look for undervalued stocks with high dividend yields. Shell's valuation is below the average forward PE ratio. BP and Total also trade below the average forward PE ratio.
Among the three stocks with lower valuations, Shell has the highest dividend yield and a below-average valuation. BP and Total also have lower valuations and higher dividend yields.
Most of the integrated energy stocks are expected to post lower earnings in 2019. The lower earnings are likely due to the lower oil price estimate impacting the stocks' upstream earnings prospects in the current year. However, Shell and Total's earnings are expected to rise 2% and 5%, respectively, in 2019. Shell looks attractively placed with a relatively higher dividend yield, lower valuation, and expected growth in its earnings. Total also has a similar position.
ExxonMobil (XOM) and Chevron (CVX) have higher valuations and lower yields. These stocks command higher valuations likely due to their financial strength.
Next, we'll discuss Shell.