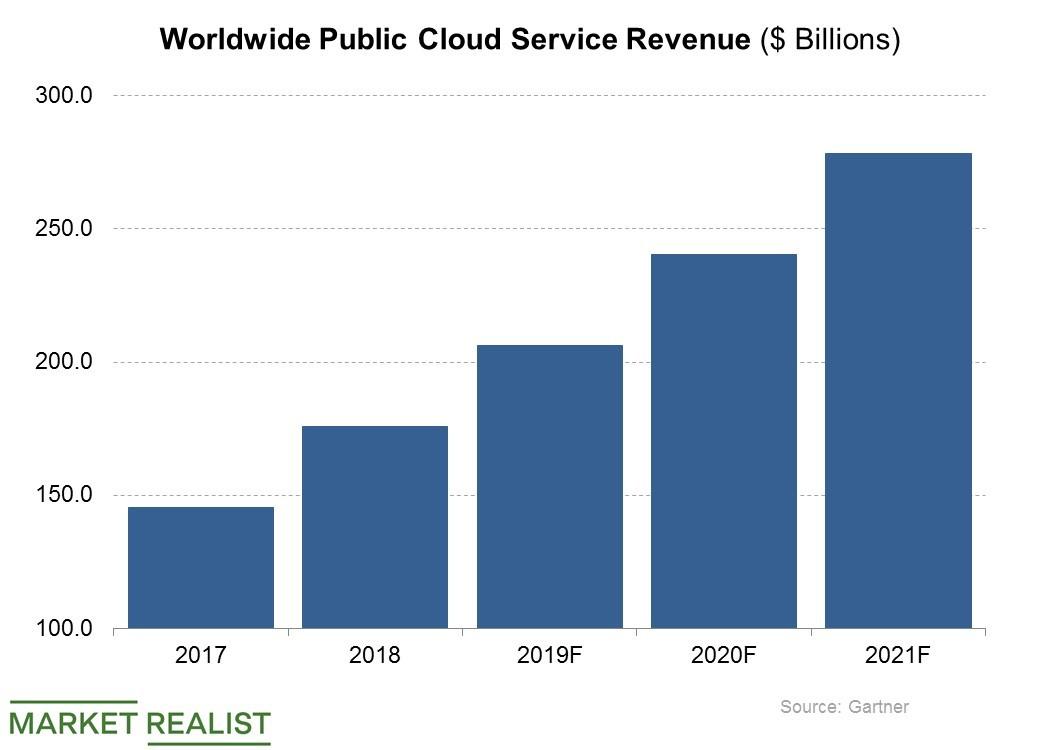 Why Microsoft Bought DataSense
A $20.6 billion opportunity
Microsoft (MSFT) recently announced that it had bought education data management platform DataSense from BrightBytes. The deal included Microsoft taking over BrightBytes' DataSense team.
Microsoft will integrate DataSense into its Azure platform in a move that is expected to expand its cloud solutions geared toward schools and educators. The bigger picture here is that Microsoft is hoping to leverage DataSense to support its efforts to help schools migrate to the cloud. There's a good reason for these efforts: an attractive revenue opportunity. Spending on education-related cloud services worldwide is expected to increase 26% annually in the coming years to reach $20.6 billion by the end of 2021, Technavio estimates show. Overall, the public cloud market presents a $206.2 billion revenue opportunity for cloud vendors in 2019, according to Gartner estimates.
Article continues below advertisement
Microsoft is working to grow its cloud market share
The purchase of DataSense also looks like an attempt by Microsoft to supercharge its cloud business as it seeks more cloud market share. According to the latest cloud provider report from Synergy Research, Amazon (AMZN) remains the dominant cloud company with a market share that's more than twice the size of Microsoft's. In addition to trying to catch up with Amazon, Microsoft is also under pressure to stay ahead of rivals Google (GOOGL) and Alibaba (BABA), which are also gaining market share.
IBM (IBM), the only top cloud provider that lost market share in 2018, agreed last year to purchase Red Hat (RHT) for ~$34 billion in an apparent effort to bolster its competition in the cloud market.