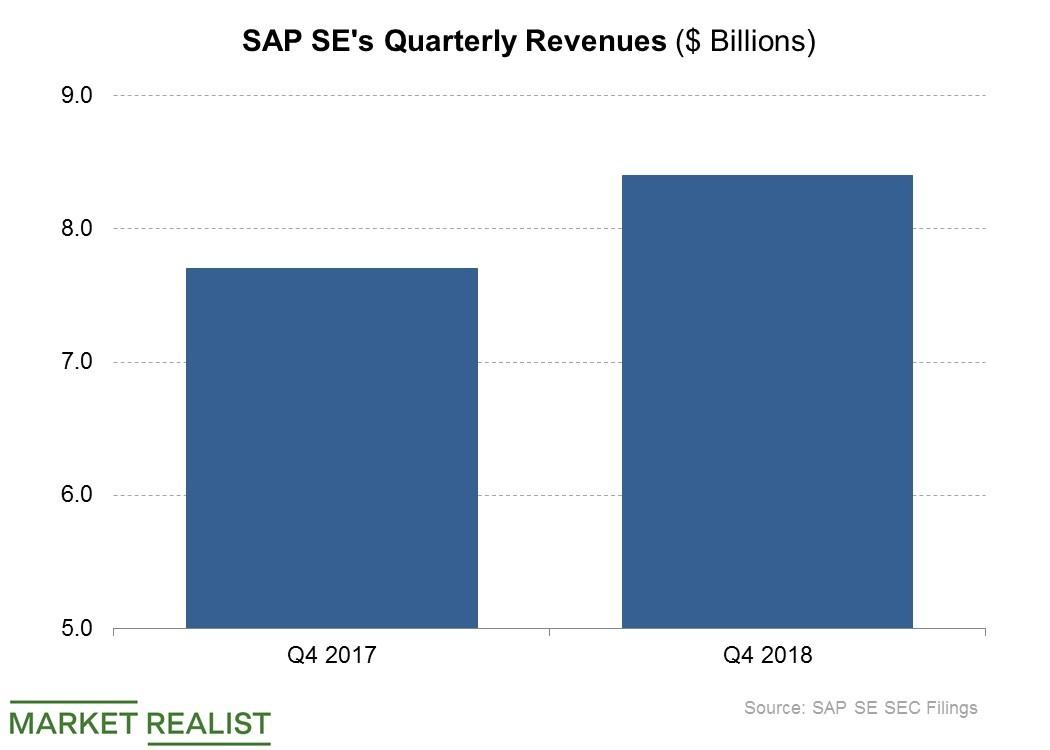 Here's What SAP Wants to Achieve with Its Restructuring
Restructuring to cost ~$1.0 billion
SAP SE (SAP) wants to reconfigure its business structure, a reorganization it estimates will cost up to ~$1.0 billion. The company expects to absorb much of the cost related to the restructuring in the current quarter.
SAP's restructuring is driven by two objectives: the first is to simplify its structures and processes, and the second is to ensure that its resource allocation aligns with its strategic priorities to enable it to meet evolving customer demand.
Article continues below advertisement
Company to reinvest savings
Although SAP says its restructuring plan is not about cost cutting per se, it still expects to achieve some savings. The company expects to save close to $1.0 billion annually starting in 2020 and says it will reinvest the savings in its business, particularly in strategic growth areas such as cloud services. SAP's cloud subscriptions and support revenue jumped 32% to $5.7 billion in 2018. SAP is expecting an excess of $10 billion in cloud subscription and support revenue by 2020.
SAP's revenue rose 9.0%
SAP generated ~$8.4 billion in revenue in the fourth quarter, a rise of 9.0% YoY (year-over-year). Revenue rose 12% YoY at Microsoft (MSFT) but fell 3.5% at IBM (IBM) in the comparable quarter. Oracle's (ORLC) revenue was mostly flat in the first quarter of fiscal 2019, which ended in November, while Accenture's (ACN) revenue rose 7.3% YoY in the same period.