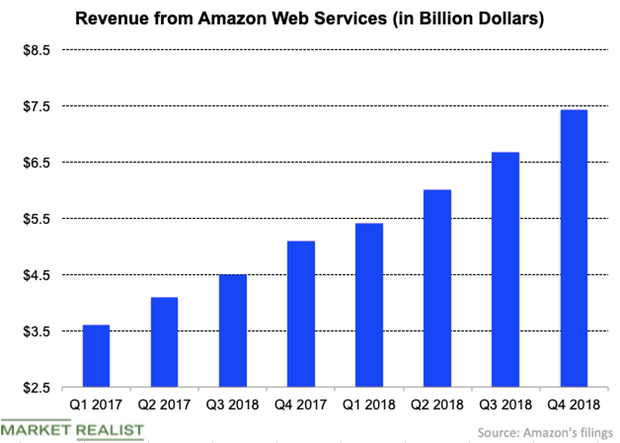 Apple Regains Its Crown, but Can It Keep It?
Apple is again the most valuable company
Apple (AAPL) was the biggest public company by market cap between 2011 and last November, when holding that title became a game of cat and mouse. The position was taken by Microsoft (MSFT), which did not fall as much as Apple, Amazon (AMZN), and Alphabet (GOOG) with the broader market decline.
In January, Amazon (AMZN) rallied and was the most valuable company for several sessions before Microsoft regained the crown. Apple then surged 12.6%, becoming the world's most valuable company again.
Article continues below advertisement
Can Apple maintain the top spot?
As of February 6, Apple had a market cap of $821 billion, while Microsoft, Amazon, and Alphabet had market caps of $813 billion, $806 billion, and $779 billion, respectively. The top four companies aren't far from each other, making it unlikely that Apple can stay at the top for another seven years. The company, reeling from the decline in the smartphone market and China, could struggle to grow its shipments for a while.
However, Apple stock looks inexpensive compared with peers. The power of its brand, its ecosystem, and supreme cash balance and cash flow means it could buy growth. While Amazon could give Apple a run for its money, it faces certain challenges. Its revenue growth has decelerated over the last three quarters, and it faces headwinds in one of its most important markets, India. That said, Amazon Web Services continues to grow rapidly.