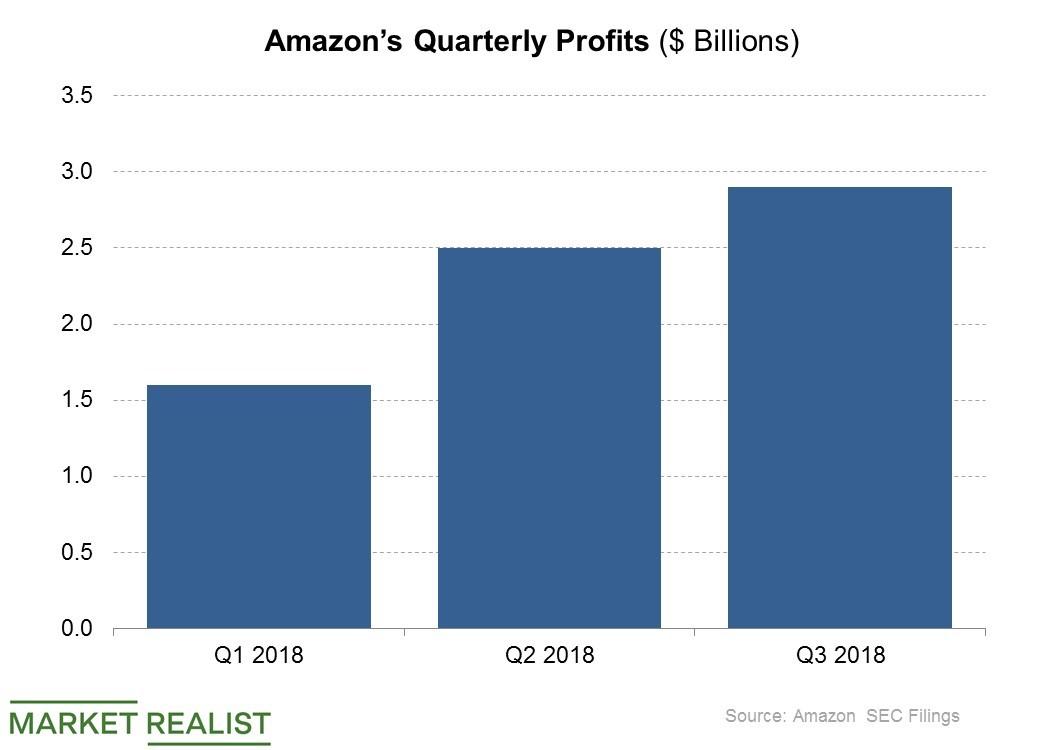 Why Whole Foods' Losses May Not Bother Amazon
Whole Foods isn't profitable yet
According to a recent Wall Street Journal report citing those familiar with the situation at Amazon (AMZN), the company's Whole Foods business isn't profitable despite its sales having increased since Amazon took over in 2017 following a $13.7 billion transaction.
The lack of profits for Whole Foods can be attributed to Prime discounts, which have hurt the business's margins. However, given Jeff Bezos's usual playbook, Whole Foods' profitability may not be a big priority right now. The Amazon CEO saw the e-commerce giant through years of losses before it began making profits, which have been increasing in recent quarters. Amazon's profit hit $2.9 billion in the third quarter of 2018 compared to $256 million a year earlier.
Article continues below advertisement
Using Whole Foods to promote Prime
Amazon has been using Whole Foods to try to drive the uptake of its Prime membership program, which could create more profit opportunities for the company down the road. Prime members pay a $119 annual subscription fee and enjoy a range of benefits, including exclusive discounts on items, free express delivery, and video and music streaming services. Amazon disclosed last year that it served over 100 million Prime members globally. The company generated $3.7 billion in subscription services revenue in the third quarter of 2018, with the amount primarily coming from Prime membership fees.