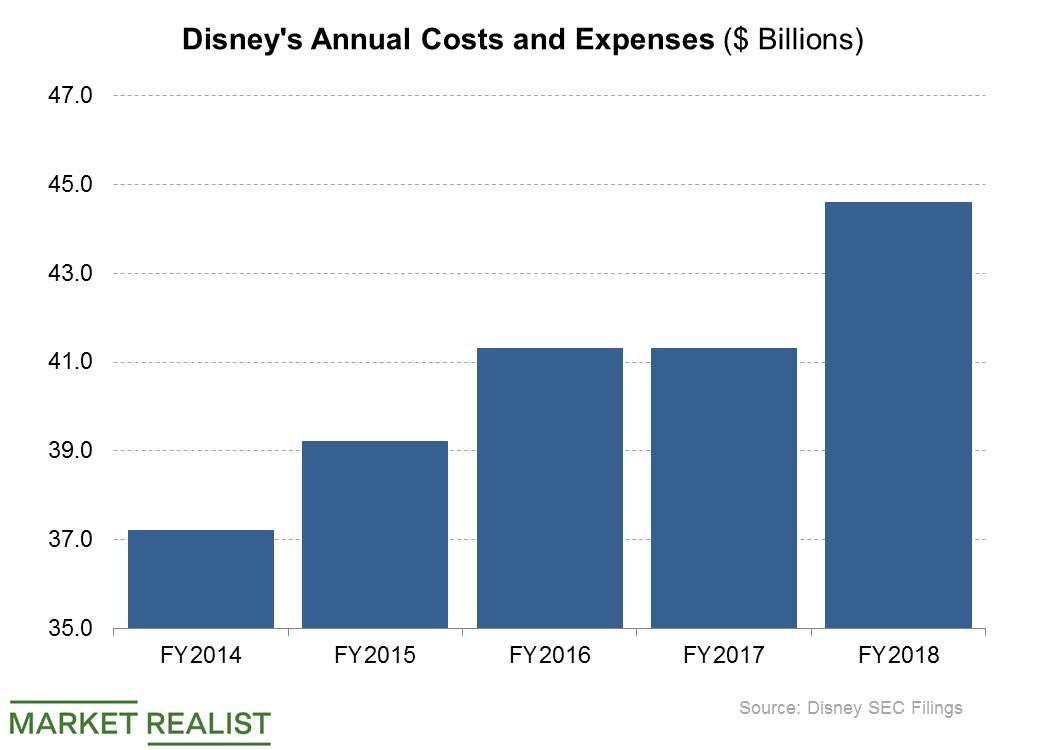 Why Disney Is Spending $25 Million per Year on Staff Education
Benefits outweigh costs
As the Wall Street Journal reported recently, the Walt Disney Company (DIS) is among those large American companies that have launched back-to-school programs for their employees. These programs involve companies footing the bill for their workers so that they can complete a college education.
Companies such as Disney have discovered that investing in employees' college education can help them hold on to valuable talent in a tight labor market. For these companies, the benefits of sending workers back to school outweigh the costs. Disney launched its back-to-school program in August last year, and it expects the program to cost it $25 million annually. Disney's costs and expenses hit $44.6 billion in fiscal 2018, up from $41.3 billion in the previous year.
Article continues below advertisement
Article continues below advertisement
Surviving a tight labor market
In addition to Disney, the other companies with programs aimed at helping their frontline workers pursue college degrees include Discover Financial Services (DFS), Walmart (WMT), and Taco Bell, a subsidiary of Yum Brands (YUM). Around 80% of Discover's frontline employees lack a college degree, according to the company's head of training and development, Jon Kaplan. Walmart has partnered with Brandman University on a program to help its workers attain college degrees, while Taco Bell is paying ~$5,000 per year to meet other expenses for workers participating in its back-to-school program.
As it has become harder to retain employees in a tight labor market, Amazon (AMZN) announced wage increases for its American and British warehouse workers last year.