Digging Deeper into Lowe's Strategies
After streamlining its business, Lowe's is focusing on four key areas to drive its sales.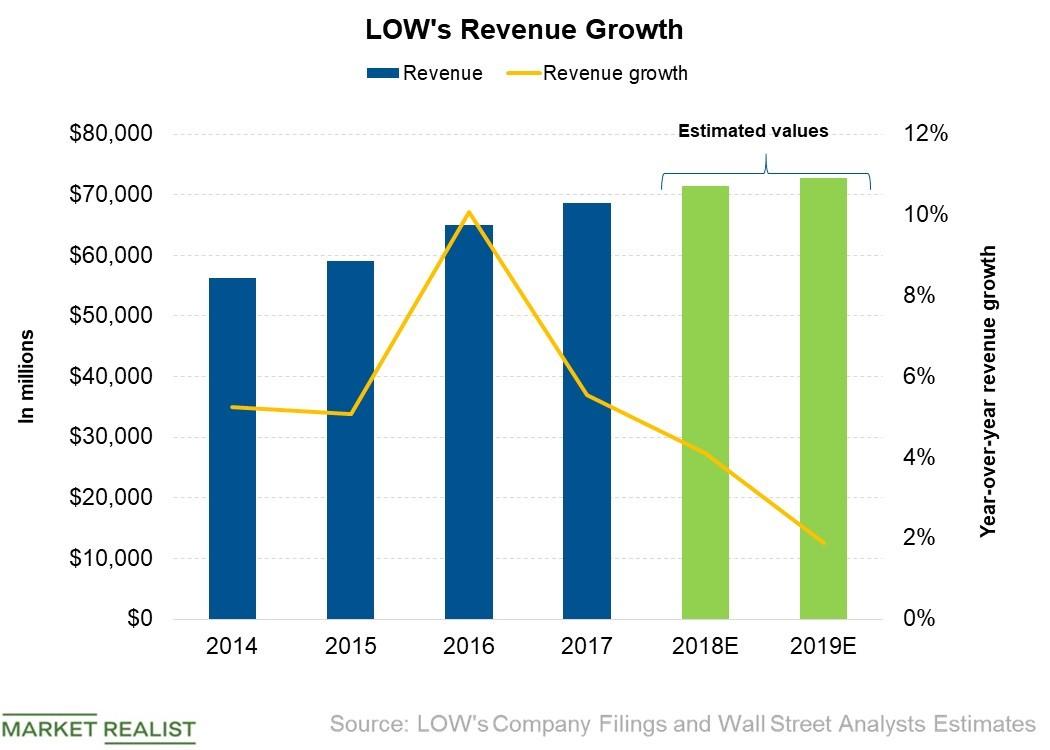 Lowe's strategies
After strategically reassessing its business, Lowe's Companies' (LOW) management announced during the company's third-quarter earnings call that it intended to exit its Mexican retail operations and had been evaluating strategic alternatives.
The company also stated that it would exit its noncore businesses, including Alacrity Renovation Services and Iris Smart Home, to focus more on its core business. To improve the overall financial health of Lowe's store portfolio, its management announced that 51 underperforming Lowe's stores would be closing.
After streamlining its business, Lowe's is focusing on four key areas to drive its sales—merchandising excellence, an enhanced omni-channel experience, improved operational efficiency, and increased customer engagement. Let's look at each factor in detail.
Lowe's is working on improving its productivity, driving localization, and streamlining its reset process to achieve excellence in merchandising.
Approximately 60% of Lowe's online sales are picked up from its stores, demonstrating the importance of the omni-channel experience. The company is working on enhancing its fulfillment and delivery capabilities to improve customers' overall experience.
To improve the company's efficiency, Lowe's management is working on inventory rationalization by investing in high-velocity stock-keeping units and expanding the breadth of its product assortments to capitalize on the traffic in its stores and on its website.
Article continues below advertisement
Article continues below advertisement
The company is intensifying its customer engagement to win over professional customers, who spend five times more than average DIY customers. The company is also focusing on offering competitive prices with strong value propositions for volume purchases, stocking brands that resonate with customers, and providing consistent service to retain professional customers—and even win new ones.
Analysts' revenue expectations
With all these initiatives in place, analysts expect Lowe's to post revenue of $15.76 billion in the fourth quarter to take its total revenue to $71.44 billion in 2018, which represents a rise of 4.1% from $68.62 billion in 2017. Analysts expect the company's revenue to rise 1.9% to $72.78 billion in 2019.
In comparison, Home Depot (HD), Williams-Sonoma (WSM), and Bed Bath & Beyond (BBBY) are expected to post revenue rises of 7.3%, 6.5%, and -2.5%, respectively, in 2018.
Next, we'll look at analysts' EPS expectations for Lowe's in 2019.