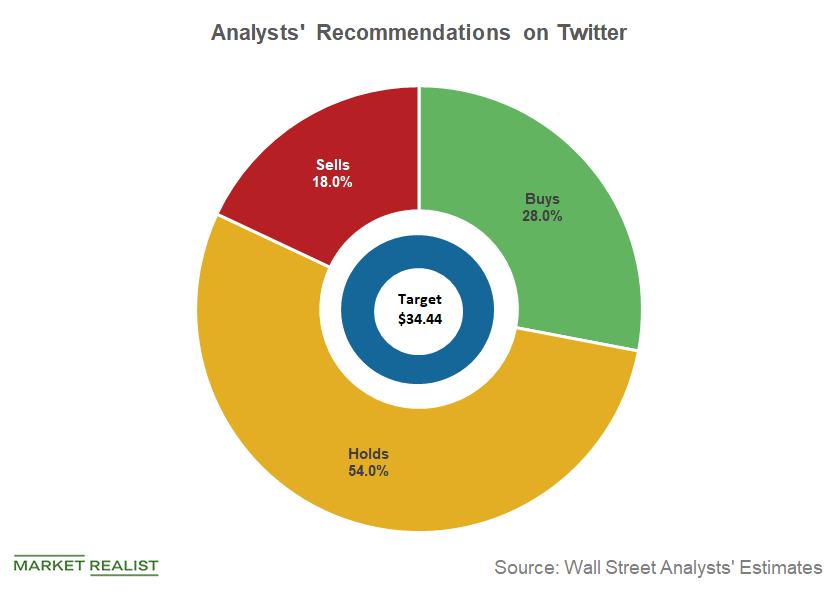 Bezos Invested in Twitter about Ten Years Ago: Should You Now?
Jeff Bezos's stocks
In the previous part, we looked at how Jeff Bezos's Amazon (AMZN) went on to become the world's most valuable company on January 7, 2019. The company managed to beat other tech rivals such as Microsoft (MSFT), Alphabet (GOOG), and Apple (AAPL) in terms of market value to top the list. As of January 8, Facebook (FB), Netflix (NFLX), NVIDIA (NVDA), and Intel (INTC) had a market capitalization of $409.6 billion, $139.7 billion, $85.3 billion, and $217.9 billion, respectively. Now, let's take a look at Amazon CEO Bezos's Twitter (TWTR) investment.
Article continues below advertisement
Jeff Bezos's investment in Twitter
According to the data compiled by crunchbase.com, Jeff Bezos invested about $15 million in Twitter (TWTR) just over a decade ago in 2008 through his investment firm Bezos Expeditions. Back then, Twitter was not a publically listed company. The company made its debut on Wall Street with an IPO in 2013. Twitter's IPO was priced at $26 per share. Its market price as of January 8, 2019, was $31.80, reflecting about 22.3% upside potential from the company's IPO price of $ 26.
In 2018, TWTR rose by 19.7% despite an industry-wide sell-off in the fourth quarter of 2018. By comparison, the S&P 500 Index (SPY) lost 6.2% in 2018.
Wall Street analysts on Twitter
According to the latest data by Thomson Reuters on January 8, only about 28% of the total 40 analysts covering Twitter recommended a "buy." The remaining 54% of these analysts were cautious and suggested a "hold" on the stock, while the remaining 18% of analysts gave it a "sell" recommendation.
Analysts' 12-month consensus target price for the company's stock was $34.44. This target price reflected ~8.3% upside potential from its market price of $31.8 on the NYSE.
Continue to the next part to learn about other stocks owned by Jeff Bezos.