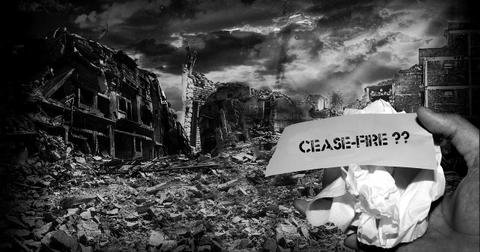 Markets Rose after the US-China Trade War Truce
By Anuradha Garg

Updated
Global markets rose
On December 3, global markets rose due to the US-China trade war truce. Although the truce is temporary, it eased concerns about the coming global slowdown. President Trump and President Jinping met on the sidelines of the G20 summit in Argentina. While market participants weren't hopeful about a deal, the 90-day truce on raising tariffs on Chinese products to 25% from 10% came as a welcome surprise to the markets.
Article continues below advertisement
About the agreement
Earlier, President Trump stated his desire to increase the tariffs on Chinese products on January 1, 2019. China announced that it would retaliate. During the truce, officials from both sides will try to negotiate the issues that precipitated the trade war. The issues include technology transfer, intellectual property concerns, and tariffs on a range of products.
Another deciding factor for the truce was China's potential agreement to purchase a substantial amount of agricultural, energy, and other products from the US in an effort to reduce the trade imbalance between the two countries.
Trade escalations
The US has already imposed three rounds of tariffs on Chinese imports covering a total of $250 billion worth of imports, which have been met with tit-for-tat tariffs from China. The latest round of 10% tariffs on $200 billion of Chinese goods was slated to increase to 25% at the beginning of 2019. President Trump has talked about bringing another $267 billion worth of Chinese imports under tariffs as well. Read Which Sectors Are Worried about Rising US-China Trade Tensions? for more details about the ongoing trade tensions.
The markets reacted positively to the truce. The S&P 500 (SPY), the Dow Jones Industrial Average Index (DIA), and the NASDAQ Composite (QQQ) rose 1.1%, 1.1%, and 1.5%, respectively. The SPDR Gold Shares (GLD) rose 0.75% as pressure returned on the US dollar (UUP).
As the initial euphoria subsided, the markets got down to more specifics. Next, we'll discuss how the US and China view the trade talks. We'll discuss the gaps between both countries' mutual understanding.