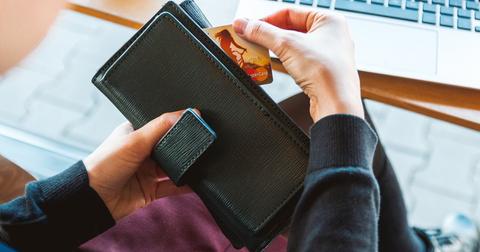 Can Etsy Sustain the Top-Line Growth Momentum?
By Victoria Dean

Updated
Revenue growth trends
On November 6, Etsy (ETSY) reported its third-quarter results. The company reported revenues of $150.4 million, which beat the estimate of $149.9 million and rose 41.4% YoY (year-over-year). The revenue growth was driven by strategic endeavors and increased seller fees. Over the trailing six quarters, Etsy has reported double-digit revenue growth and beat the consensus estimates.
Meanwhile, eBay's (EBAY) third-quarter revenues of $2.65 billion missed analysts' estimate marginally. The company's revenues rose ~10.0% YoY due to the higher GMV (gross merchandise volume). Wayfair's (W) third-quarter revenues rose 42.4% to $1.71 billion. The revenues beat analysts' estimate by 2.3% due to ongoing investments.
Article continues below advertisement
Third-quarter results
Segment-wise, Etsy's Marketplace revenues increased 42.6% due to higher seller fees. The company's Services revenues grew 36.5% and benefited from higher Promoted Listings revenues.
In the third quarter, Etsy's GMV rose 20.4% YoY to $922.5 million. Active sellers increased 8.0%, while the number of active buyers increased 17.2%.
Mobile is one of the biggest growth drivers. The mobile GMS (gross merchandise sales) rose 30% YoY due to higher traffic on the mobile web platform. Mobile GMS represented 56% of Etsy's overall GMS. Conversion rates were driven by desktops and mobile app and mobile web's strong performance. The company said repeat customers increased. The GMS from repeat buyers represented 83% of the overall GMS.
Strategic efforts to drive top-line growth
Apart from the international footprint and overhauling the product mix, Etsy has been focusing on improving trust and reliability, search and discovery on the platform, and new tools for buyers and sellers. Etsy is accelerating its marketing investments.
Due to referral traffic of DaWanda, Etsy stated that Germany has become its second-biggest overseas market by domestic activity. Etsy also added that half of the GMS from Germany was generated by local buyers and sellers.
To improve Etsy's reach, the company has been investing in TV campaigns. Etsy is improving its shipping policies. The company will likely expand free shipping to more products. Free shipping is highly attractive for shoppers and boosts the conversion rates.