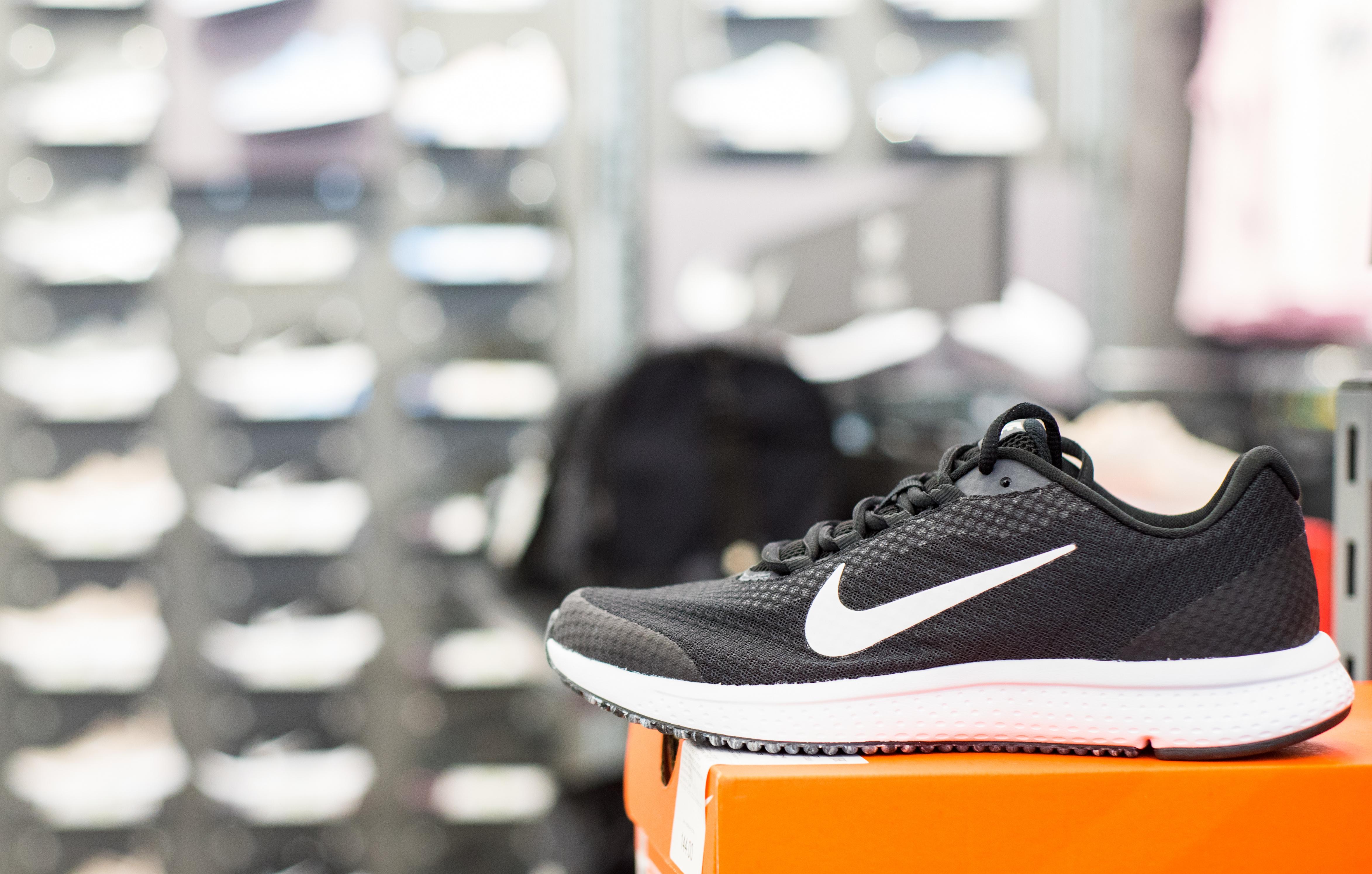 Analyzing Nike's Distribution Channels and Retail Strategy
Nike's distribution channels can be primarily divided into two categories.
Selling products to wholesalers in the US and international markets. This is Nike's biggest distribution channel.
Direct-to-consumer (or DTC) sales, which include inline and factory retail outlets and e-commerce sales through its website. Nike also distributes its products through e-commerce companies like Amazon. Online sales through Nike Direct is the company's fastest-growing distribution channel.
Article continues below advertisement
Nike's distribution channels
Speaking of Nike's (NKE) distribution channels, the company also creates category-specific retail destinations by partnering with footwear retailers such as Foot Locker (FL), JD Sports, and Intersport.
Sales to wholesalers are Nike's largest revenue category. However, this category's contribution to the sales mix contracted from 83% in fiscal 2012 to 68% of revenues in fiscal 2019.
Nike's fiscal year ends on May 31 but DTC sales increased from 16% to 32% during the same period. This is significantly lower than the ratio of DTC revenues for Nike's rivals in this space. Meanwhile, both Wholesale and DTC are important distribution channels for Nike.
Article continues below advertisement
Nike Direct and distribution strategy
In its distribution channels, Nike focuses on direct selling to the consumer with Nike Direct. Comparing Nike's distribution channels, direct sales to the consumer provide higher margins than do sales to wholesalers. Nike's DTC sales have increased considerably, as has its contribution to its overall sales mix.
On a constant-currency basis, Nike's sales to wholesale customers increased by 6% in fiscal 2019 compared to fiscal 2018. The company's sales through Nike Direct expanded 13% over this period. The company's DTC sales rose to $11.7 billion in fiscal 2019, up from $5.3 billion in fiscal 2014. That's a CAGR (compound annual growth rate) of 17.2%.
Article continues below advertisement
Nike brick-and-mortar distribution channel
Nike's DTC approach is two-pronged—the Nike-owned retail stores, which are the brick-and-mortar stores, and its digital platform. Nike's factory stores provide a premium product to consumers shopping for value. Due to the value proposition involved, they tend to attract higher shopper volumes.
At the end of fiscal 2019, Nike operated 384 retail stores in the United States. Of these, 217 were Nike brand factory stores, while 29 were Nike brand inline stores. Among the remaining stores were 109 Converse and 29 Hurley stores. Nike had six major distribution channels across the United States at the end of fiscal 2019.
Article continues below advertisement
Looking at Nike's international distribution channels, the company operated 768 stores outside the United States at the end of fiscal 2019. Of these, 648 were Nike factory stores, while 57 were Nike brand inline stores. The remaining 63 stores were Converse stores. Meanwhile, online sales have emerged as a key distribution channel for Nike, as well as other companies in the space.
Nike's growth
Incorporated in 1968, Nike has built a brand that has strengthened over the decades. The company is positioned for further growth. Nike's revenues increased from $27.8 billion in fiscal 2014 to $39.2 billion in fiscal 2019. This translates into a CAGR of 7.1%.
The company is targeting annual revenue growth in the high single digits until 2023. Let's examine the key growth drivers that the company is banking on.
Article continues below advertisement
An effective distribution strategy would be key for Nike. Although sales to wholesalers accounted for about 68% of Nike's global revenues in fiscal 2019, the company has gradually worked to tilt its sales mix toward direct-to-customer sales, which have comparatively higher margins.
DTC sales include sales through company-owned retail outlets and e-commerce sales. Meanwhile, Nike expects to expand its online distribution channel further and expects 30% of its sales to come from online sales by 2023.
Nike's online distribution strategy
Nike's focus on digital distribution is paying off. In fiscal 2019, the company's digital sales increased 35% year-over-year. In comparison, the company's consolidated revenues increased by only about 7%.
Article continues below advertisement
Nike's focus has always been on providing customers with well-constructed, uniquely designed products. Most Nike products are leaders in their individual categories. The company invests extensively in R&D (research and development) for new technologies and their applications for existing product lines, depending on consumer preferences.
Nike's product portfolio features premium products that command higher prices. This allows the company to differentiate its products in the marketplace and charge higher prices than the competition. Nike is also focused on providing a personalized customer experience.
Article continues below advertisement
Nike and China
Despite having operations in 190 countries, North America remains Nike's biggest market. Notably, North American sales constituted about 43% of the company's total revenues worldwide in fiscal 2019.
Over the last few years, Nike's sales in China have increased at a brisk pace, even as its sales growth in the United States has moderated. China's growing middle class and the growing sporting environment are important revenue opportunities for brands like Nike.
Given the ongoing US-China trade war, Nike also risks tariff escalation from the Trump administration. Despite the recent optimism in the US-China trade deal, we might have to wait until the tariff uncertainty settles down.
Nike's ongoing player endorsements and sponsorship deals with teams and global sporting events keep the brand in the limelight, enabling it to showcase new products. A combination of product innovation and pricing power spearhead the company's efforts to stay ahead of the pack.
Given consumers' increasing preference toward online shopping, both in the United States and globally, Nike's digital distribution strategy might be key to its success. Simply put, devising an effective e-commerce strategy is key for all consumer companies, and Nike is no exception.