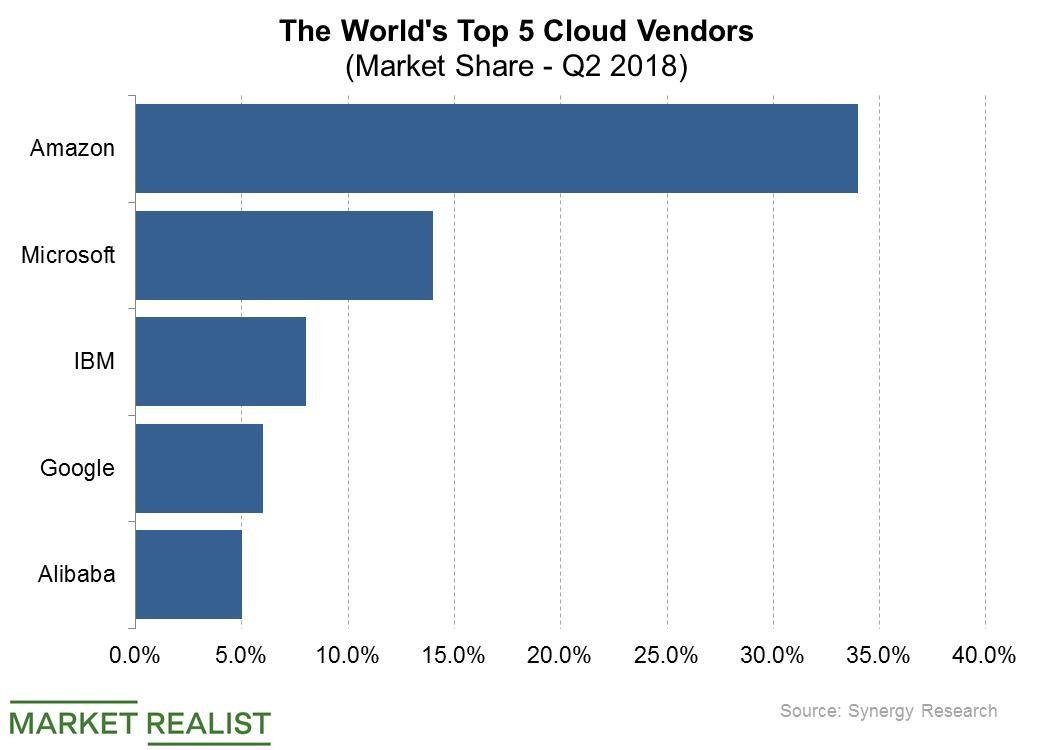 Why the Microsoft–Amazon Cloud Competition Could Spike in 2019
Chase for government cloud contracts
Microsoft (MSFT) has noted that it's on track to obtain security clearances that would allow it to host highly classified US government data in its cloud. The company expects to receive the certification in the first quarter of 2019. Among the cloud vendors, only Amazon (AMZN) currently has this top-level federal security authorization, giving it an advantage in the chase for government cloud contracts such as the Pentagon's JEDI project.
Alphabet's (GOOGL) Google dropped out of the race for the JEDI contract in part because it lacks the federal security clearance required for the project. JEDI is a massive defense cloud project valued at $10.0 billion per year, and the winning bid could hold the contract for as long as ten years.
Article continues below advertisement
Narrowing Amazon's cloud lead
For Microsoft, being cleared to handle government data at all levels of security would bolster its competition with Amazon for government cloud contracts. Amazon is currently ranked as the world's top cloud company, holding 34.0% of the global market at the end of June, according to Synergy Research.
Microsoft, IBM (IBM), and Google held 14.0%, 8.0% and 6.0% of the global cloud market, respectively, at the end of June. Alibaba's (BABA) share of the global cloud market is estimated at 5.0%, but it's the world's fastest-growing major cloud company.
A $278.3 billion cloud market
Microsoft, Amazon, and other vendors are pursuing a $278.3 billion revenue opportunity in the global public cloud market, according to the latest Gartner estimates.