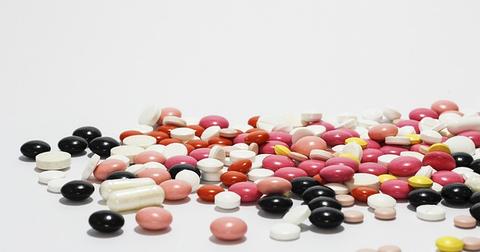 A Look at Intercept Pharmaceuticals' Exciting Research Pipeline
By Kenneth Smith

Updated
Rising investor interest
Nonalcoholic steatohepatitis (or NASH) focused stocks have been garnering more investor interest so far in 2018. In this series, we'll analyze three companies with focused NASH pipelines: Intercept Pharmaceuticals (ICPT), Viking Therapeutics (VKTX), and Madrigal Pharmaceuticals (MDGL).
NASH is a liver disease that generally affects people with metabolic disorders such as obesity and diabetes. According to Research and Markets, the global NASH market is expected to reach $21.48 billion by 2025 from $1.18 billion in 2017.
Article continues below advertisement
Company overview
Intercept Pharmaceuticals is a biopharmaceutical company focused on developing and commercializing novel therapies for progressive nonviral liver diseases such as primary biliary cholangitis (or PBC), NASH, primary sclerosing cholangitis (or PSC), and biliary atresia. Intercept has one product on the market for treating PBC: Ocaliva.
Intercept believes that Ocaliva has broad liver protective properties and can counter a variety of chronic factors that cause fibrosis or scarring, which can eventually lead to cirrhosis, liver transplant, and death.
Intercept Pharmaceuticals is conducting a Phase 3 clinical trial of Ocaliva for the treatment of noncirrhotic NASH patients with liver fibrosis. The company expects its top line results from the interim analysis of this trial in the first half of 2019. Intercept is also conducting another Phase 3 trial called Reverse for the treatment of NASH patients with compensated cirrhosis.
Top line
Intercept Pharmaceuticals generated total revenue of $43.57 million in the second quarter compared to $30.89 million in the comparable period in 2017. Most of this growth came from a rise in Ocaliva sales, which increased $12.73 million to $43.17 million in the second quarter compared to the previous year's period. Intercept's licensing revenue fell from $446,000 in the second quarter of 2017 to $406,000 in the second quarter of 2018.
For 2018 and 2019, Intercept is expected to generate revenues of $183.17 million and $267.82 million, respectively, compared to its revenue of $130.96 million in 2017.
We'll take a look at Intercept Pharmaceuticals' valuation metrics and analysts' recommendations in the next article.