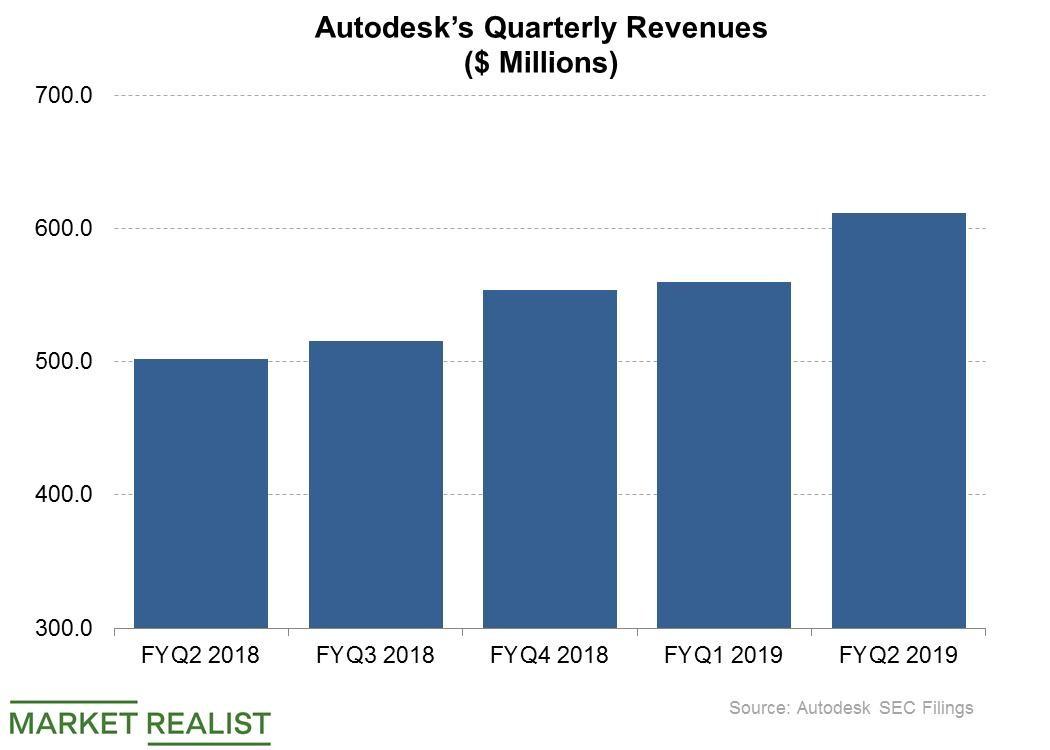 Autodesk: What's Next after Cloud Transition?
Some 2.0 million customers still on legacy licenses
Autodesk (ADSK) is underway with the transition to a cloud-based subscription business model, where customers pay ongoing subscription fees instead of one-time software license purchases. Many Autodesk customers have transitioned to cloud-based subscriptions. But there are about 2.0 million customers still on legacy software licenses, and the company is working to get them to transition to subscriptions.
Article continues below advertisement
Getting more involved in customer work
Transitioning customers to cloud-based subscriptions is not where the work stops for Autodesk. The company's long-term goal is to move from just being a software company to one that is more immersed in its customers' work processes, CEO Andrew Anagnost has said. Autodesk makes money from selling design software to designers of buildings and roads, product manufacturers, and film producers.
Revenue jumped about 22%
Autodesk released its fiscal Q2 2019 results last month. Revenue and earnings came in above consensus estimates. The company reported adjusted EPS (earnings per share) of $0.19 on revenue of $611.7 million. Analysts were expecting EPS of $0.15 on revenue of $600 million.
Revenue jumped 21.9% YoY in the quarter. Adobe Systems (ADBE), Microsoft (MSFT), SAP SE (SAP), and IBM (IBM) reported revenue growth of 23.9%, 17.5%, 3.8%, and 3.7% YoY, respectively, for the periods comparable with Autodesk's fiscal Q2 2019.
Adobe Systems and Microsoft have also been working to transition their software customers from legacy licenses to cloud-based subscription, where they generate recurring revenue and the business is more predictable.