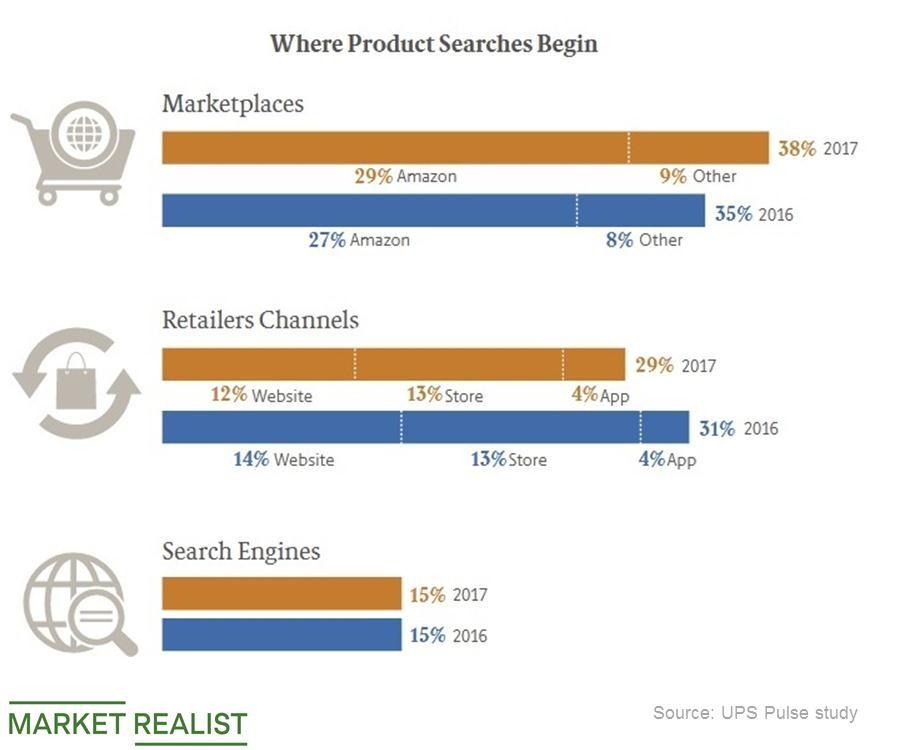 Why Google Is Tweaking Its Advertising Products
The shift to mobile
Alphabet's (GOOGL) Google is making changes to its advertising products and solutions in response to the shift to mobile and to accommodate more small business advertisers. The changes are meant to simplify Google's advertising products so advertisers can more easily connect with customers anywhere, the company said in a blog post.
As part of the change, Google's array of advertising technologies is being consolidated into three main products where the popular AdWords is being renamed Google Ads. The changes will also see DoubleClick unified with Google Analytics 360 Suite to make one consolidated product called Google Marketing Platform. The company is also unifying DoubleClick for Publishers and DoubleClick Ad Exchange into a single product called Google Ad Manager.
For small businesses specifically, Google is introducing a new campaign type in Google Ads that could make it easier to get started with online advertising.
Article continues below advertisement
Article continues below advertisement
Pressure from marketplace operators
Google is tweaking its advertising products and solutions at a time when it's facing growing competition for online advertising dollars. Recent UPS Pulse studies show that Internet search engines are losing to online marketplaces as the place where online shoppers begin their product searches. As online product searches shift from search engines to marketplaces, marketplace operators Amazon (AMZN) and eBay (EBAY) are putting more pressure on search engine operators Google and Microsoft (MSFT) in the race for online advertising dollars, particularly small business advertising budgets.
Google's ad revenue rose 24.3%
So simplifying its advertising products could help Google draw more small business advertisers to its network and subsequently ward off competition from marketplaces. Google's advertising revenue grew 24.3% YoY (year-over-year) in the first quarter to $26.6 billion. Facebook (FB) and Twitter (TWTR) grew their advertising revenues 50% and 21% YoY, respectively, that quarter.