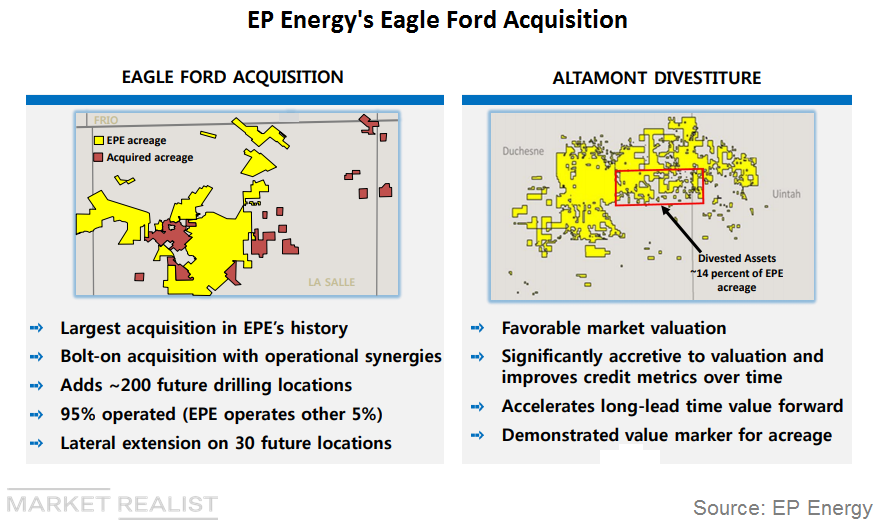 Is EP Energy Increasing Its Focus on Eagle Ford?
EP Energy's recent Eagle Ford transaction
The company also announced its decision to divest certain assets in the Altamont area of the Uinta Basin to an undisclosed party.
In a press release, EP's management commented, "These transactions are consistent with our strategy of focusing on adding high-quality assets in areas where we have a competitive advantage."
Article continues below advertisement
EP amends drilling joint venture in favor of Eagle Ford
Recently, EP Energy announced its decision to modify its drilling joint venture to focus on Eagle Ford instead of the Permian Basin. In January 2017, EP Energy announced that it had entered into a drilling joint venture with Wolfcamp Drillco Operating LP, which is managed by Apollo Global Management LLC, to fund future oil and natural gas development in its Wolfcamp program.
However, in April this year, the company amended its Permian drilling joint venture to direct the development area for the second tranche to the Eagle Ford Shale instead of the Permian Basin. The initial wells in the second tranche are expected to begin producing later this year.