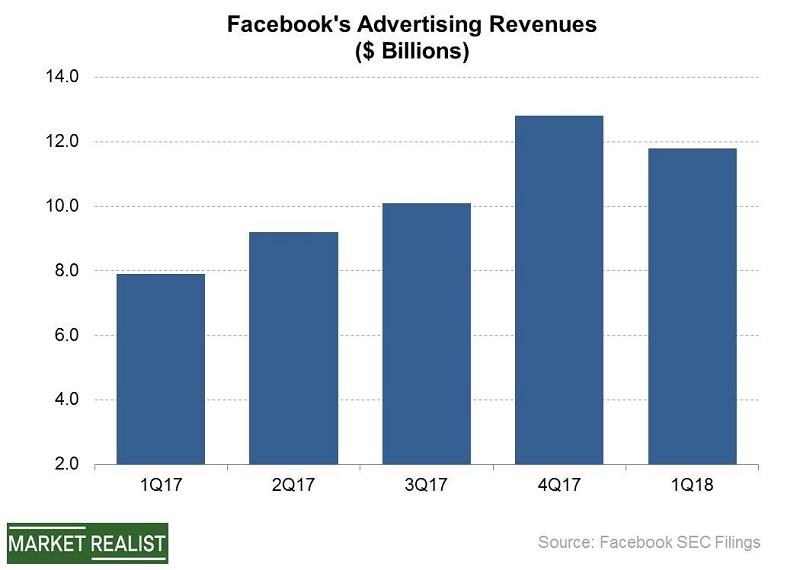 How Would Facebook Make Money with a Dating Service?
Free dating service
Facebook (FB) is expanding into the online dating business. Its online dating service is expected to begin trials in the coming months, with a possible broad rollout to come later. The dating service will be offered as a separate profile within the standard Facebook profile.
Is there demand for a dating service on Facebook? There are more than 200 million people on Facebook who list their status as single, so Facebook hopes a dating service will have a broad appeal upon launch.
Article continues below advertisement
It's not currently clear how Facebook intends to monetize its online dating service. The service will be free of charge, and on top of that, Facebook doesn't intend to run advertisements alongside users' dating profiles. Top online dating providers, such Tinder, offer both premium and free dating services supported by advertisements.
Investment in platform engagement
While Facebook may not be looking to run ads alongside dating profiles, the company could be banking on the dating service to bring more people to its network and encourage existing users to spend more time on its platform. Therefore, the dating service could be seen as an investment in platform engagement, which is an important factor marketers consider in deciding how to allocate their digital advertising budgets.
Article continues below advertisement
Facebook reaches nearly 2.2 billion people every month and more than 1.4 billion people daily worldwide. Snapchat (SNAP) reaches 191 million people daily, while Twitter (TWTR) reaches 336 million people every month. Facebook's massive and highly engaged user base is a big reason why the company attracts more advertising budgets than most of its competitors. Facebook's advertising sales rose 50% year-over-year to $11.8 billion in the first quarter.