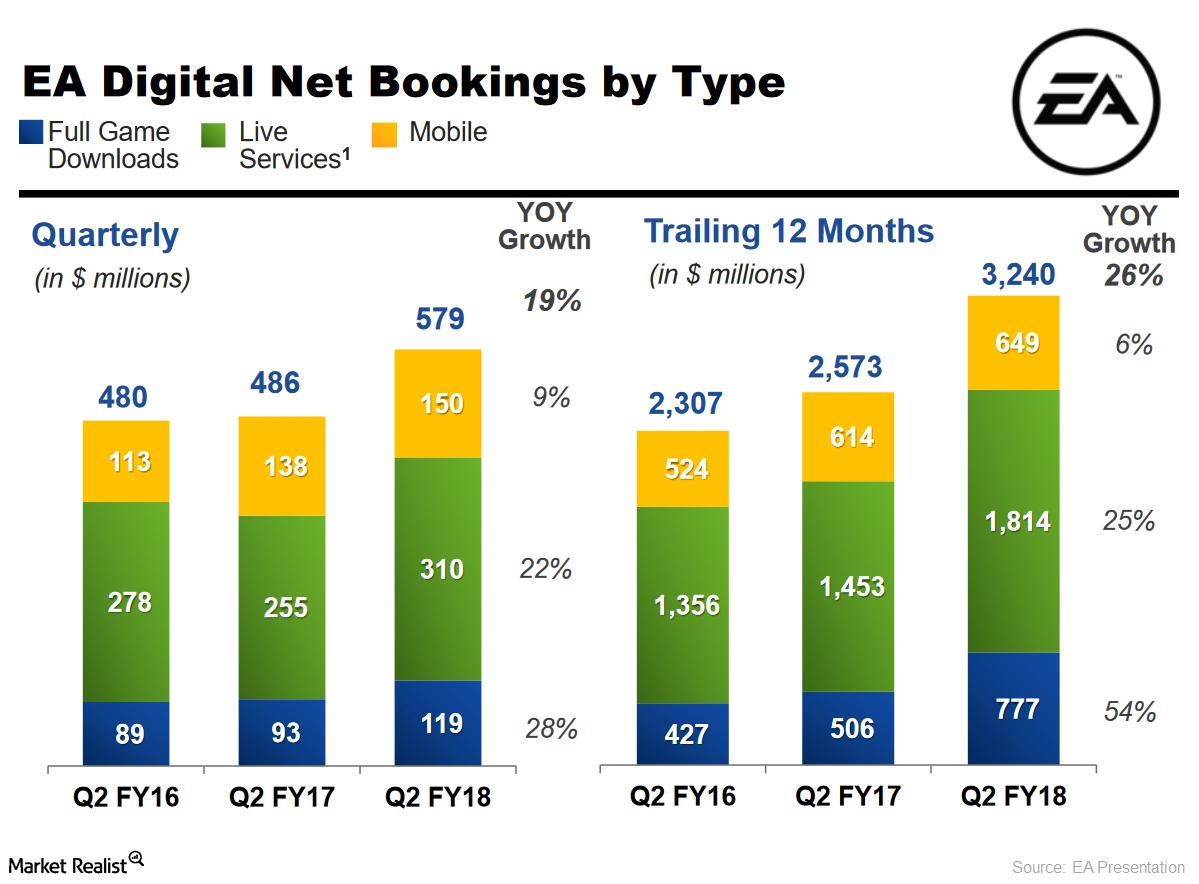 Which Games Are Driving Digital Downloads for Electronic Arts?
FIFA and Madden
Management at Electronic Arts (EA) was surprised at the data released for full game downloads with respect to its games such as FIFA and Madden in fiscal 2Q18.
Full game downloads rose 9% YoY (year-over-year) in fiscal 2Q18 (or the quarter that ended in September 2017). This rise was significantly higher than the historical growth rate of 5% YoY. Digital downloads via gaming consoles such as the PlayStation 4 (SNE) and Xbox One (MSFT) positively affected profitability for gaming companies compared to traditional retail sales.
Article continues below advertisement
Article continues below advertisement
The last few quarters have seen a significant transition toward digital gaming, and digital revenue now accounts for ~63% of total revenue for EA. Peer gaming companies such as Take-Two Interactive (TTWO), Activision Blizzard (ATVI), and Ubisoft have also shown similar trends, indicating that the rise in digital downloads isn't limited to just a couple of flagship games.
Live service revenue
EA's digital revenue rose 19% YoY to $579 million in fiscal 2Q18. Its live services vertical accounted for $350 million in total digital revenue and rose 22% YoY compared to the company's previous guidance of 10% growth in the segment.
EA has stated that Madden Ultimate Team and FIFA Ultimate Team are growing at an incredible pace and continue to attract users. This growth in live services and digital revenue provides an opportunity for EA to further improve its profit margins and earnings per share.