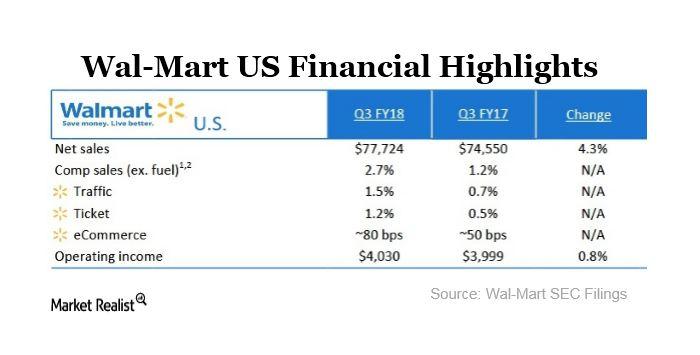 Why Is Walmart Changing Its Name?
Retailing updating its legal identity
Walmart (WMT) is editing its corporate name. The retailer wants to be known simply as Walmart Inc., not Wal-Mart Store Inc. as it is currently legally known. The dash or the hyphen that separates the Wal from the Mart in the retailer's legal name will disappear as part of its corporate-identity update.
Why does Walmart think a name change is important at this point? "[The change] is just a symbol of how customers are shopping us today and how they'll increasingly shop us in the future. Whether it's in our stores, on our sites, with our apps, by using their voice or whatever comes next," Walmart's CEO, Doug McMillon, wrote in a blog post.
Article continues below advertisement
Times have changed for Walmart
The corporate name update is a way for Walmart to declare that times have changed and that it is no longer just a traditional retailer identified by the physical stores it operates. Recently, Walmart stepped up its e-commerce push in bitter competition with Amazon (AMZN) and other rivals.
Online sales grew 50%
The signs that times have changed for Walmart are clear, and they can be seen by browsing the company's recent earnings reports. In fiscal 3Q18 (October quarter), for instance, Walmart recorded a 50% YoY (year-over-year) rise in its US (SPY) e-commerce sales. Online retail giants Amazon, eBay (EBAY), JD.com (JD), and Alibaba (BABA) reported sales rises of 34%, 9.0%, 39.2%, and 61% YoY, respectively, in their quarters corresponding to Walmart's fiscal 3Q18. Walmart's total US sales increased 4.3% YoY.