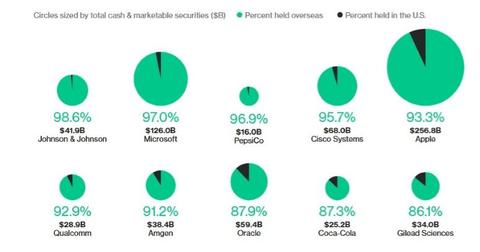 Why EU Court Denied US Intervention in Apple Tax Case
By Ruchi Gupta

Updated
EU is demanding $15 billion from Apple
The US (SPY) cannot intervene in a case wherein Apple (AAPL) is challenging the European Union's (EZU) demand for more than $15 billion in unpaid taxes. Europe's (EFA) second-highest court, the General Court, which based in Luxembourg, recently rejected a request that the US government had made to be part of Apple's tax case, Reuters reported.
The report stated that the court turned down the request because the US failed to prove that it has a direct interest in the result of the proceedings. In its application to be part of the Apple suit, the US argued that the EU's decision to demand over $15 billion in back taxes from Apple would have a negative impact on its tax revenue. But the General Court ruled that the US failed to convince it, on the argument of the adverse impact on its tax revenues.
Article continues below advertisement
Apple could pay less in US taxes
According to a calculation by the Financial Times, Apple could end up paying less in US taxes if it's forced to pay the money that the EU is demanding in back taxes. It's estimated that Apple is keeping more than $250 billion in profits earned overseas out of reach of the IRS (US Internal Revenue Service).
Apple has signaled that it would repatriate these profits—if the US lowered its corporate tax rate—and the US is now in the advanced stages of overhauling its tax laws. Tax code reforms could see the US tax repatriated profits at the rate of ~20%, compared with the current rate of 35%.
Understanding Apple's tax bill
The paper calculated that at a 20% tax rate on repatriated profits, Apple's tax liability to the US would be $31.4 billion. But if it were forced to part with the ~$15 billion that the EU is demanding in uncollected tax, the company's tax liability to the US could drop to just $29.3 billion.
Notably, Microsoft (MSFT) and Cisco Systems (CSCO) are also keeping billions of dollars in profits from the US government in offshore accounts.