Why China's Service Sector Activity Rose in November
China's service sector in November According to data provided by Markit Economics, China's service PMI (purchasing managers' index) stood at 51.9 in November, compared with 51.2 in October 2017. It beat the preliminary market estimate of 51.5.   China's November service PMI updates are as follows: production output and volume improved new business orders improved employment in […]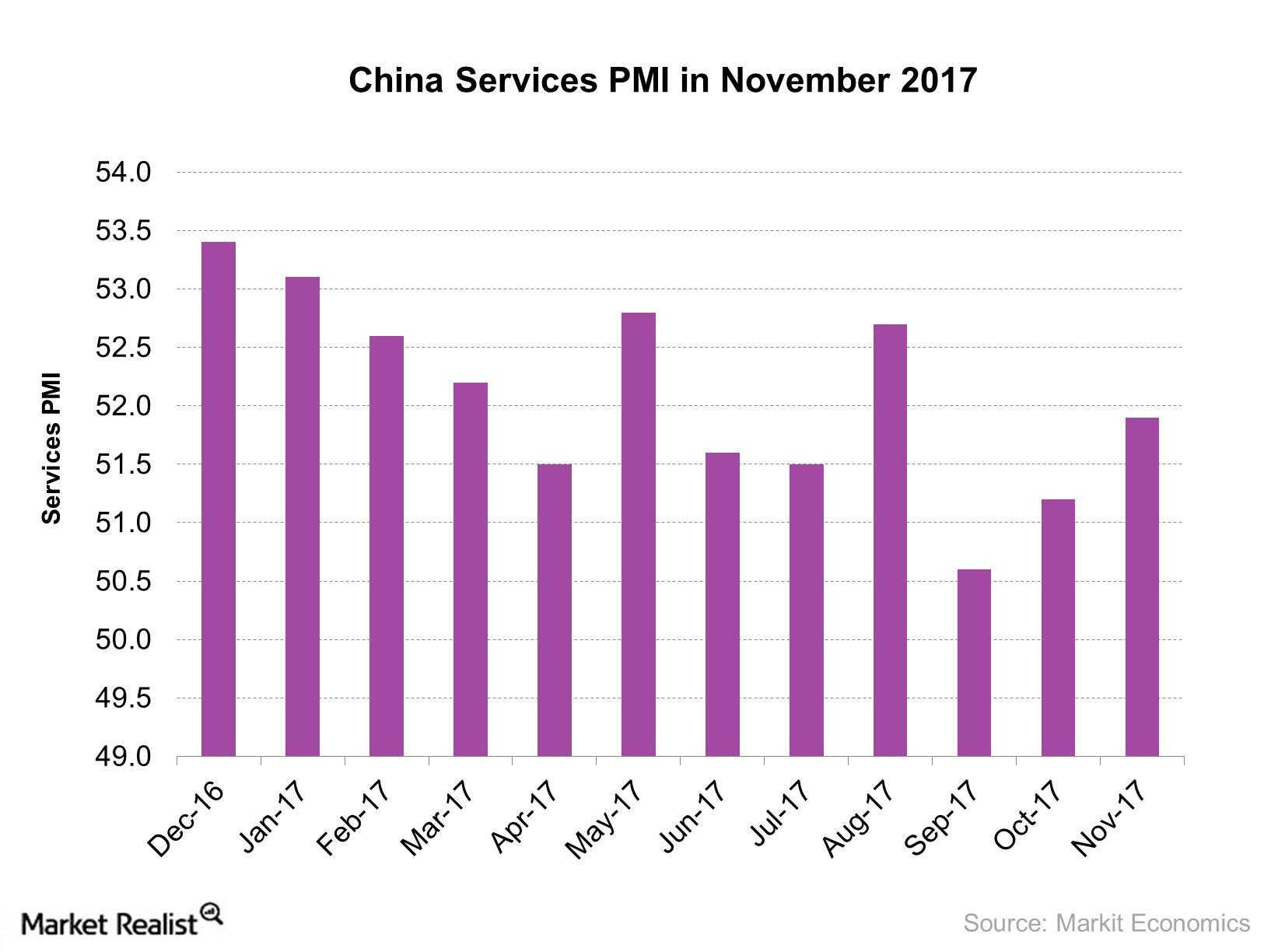 China's service sector in November
According to data provided by Markit Economics, China's service PMI (purchasing managers' index) stood at 51.9 in November, compared with 51.2 in October 2017. It beat the preliminary market estimate of 51.5.
China's November service PMI updates are as follows:
production output and volume improved
new business orders improved
employment in the service sector rose at a slower rate
Article continues below advertisement
Article continues below advertisement
Performance of various ETFs in November
The Deutsche X-trackers Harvest CSI 300 China A ETF (ASHR), which tracks the performance of China's economy (YINN) (MCHI), fell 0.2% in November 2017. However, the iShares China Large Cap ETF (FXI) rose 0.5%.
Business confidence in the service sector strengthened in November 2017. The improvement signals that the economy is focusing on the service sector and Chinese consumers are becoming selective about the services they use. Input cost inflation in the service sector also rose in November. The rise in demand in spite of rising prices suggests that the economy is regaining its strength. In the next part of this series, we'll analyze Brazil's manufacturing PMI in November 2017.