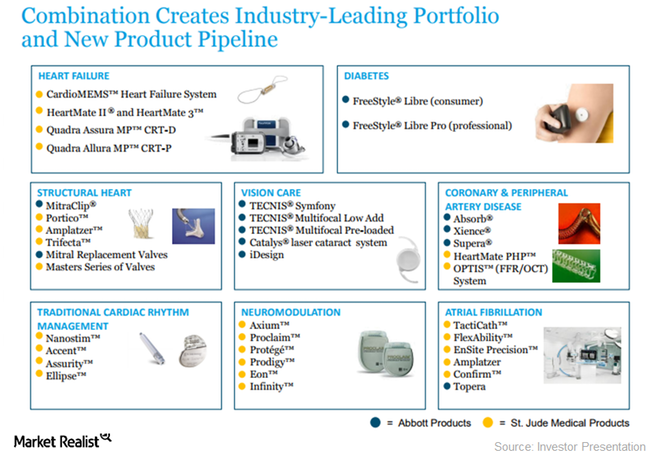 Inside Abbott's Neuromodulation Business Growth
Neuromodulation business performance in 2017
Abbott Laboratories (ABT) develops and manufactures products across four business segments: Established Pharmaceuticals, Nutrition, Diagnostics, and Medical Devices. The Medical Devices segment offers products in the areas of rhythm management, heart failure, electrophysiology, structural heart and vascular diseases, neuromodulation, and diabetes management.
Neuromodulation sales contributed ~8% to total Medical Devices sales in 3Q17 and ~3% to the company's total sales, and it's the fastest-growing division. It registered ~50% comparable operational sales growth over the first three quarters of 2017 on a YoY (year-over-year). In 3Q17, Abbott registered Neuromodulation division sales growth of ~47%.
Article continues below advertisement
Major driving factors of Neuromodulation business growth
Abbott has launched several products under its neuromodulation business over the last few quarters. These products, such as Burst for the treatment of chronic pain and various DBS (deep brain stimulation) devices for the treatment of various movement disorders, are the key drivers of growth for Abbott's neuromodulation business.
However, Abbott is reportedly skeptical about the sustainability of such high double-digit growth going forward. Notably, the Vanguard Total Stock Market ETF (VTI) has ~0.37% of its total holdings in ABT.