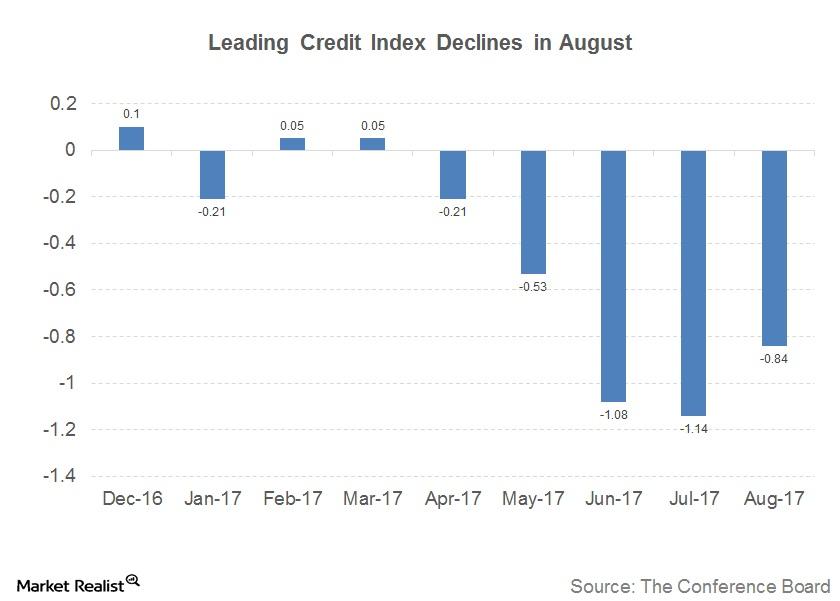 Understanding the Leading Credit Index
Understanding the Leading Credit Index
The Conference Board LCI (Leading Credit Index), a constituent of the LEI (Leading Economic Index), is constructed based on the performance of six financial market instruments. These components track lending conditions in the US economy.
Article continues below advertisement
Performance of the LCI
Improving credit conditions are considered positive for the economy. When the LCI is negative, the LEI is positively affected. In August, the LCI stood at -0.84, compared with a revised reading of -1.1 in July. The LCI, which has a weight of 8.2% in the LEI, had a net positive contribution of 7% to it in August.
No red flags from the LCI
Favorable credit conditions are important for companies and the economy. Though the index rose in August, it remains far from reaching positive territory. An increase in the index is a sign of economic slowdown, and a decrease indicates expansion. In the next part of this series, we'll analyze how credit spreads could be affected by the Fed's hawkish September statement.