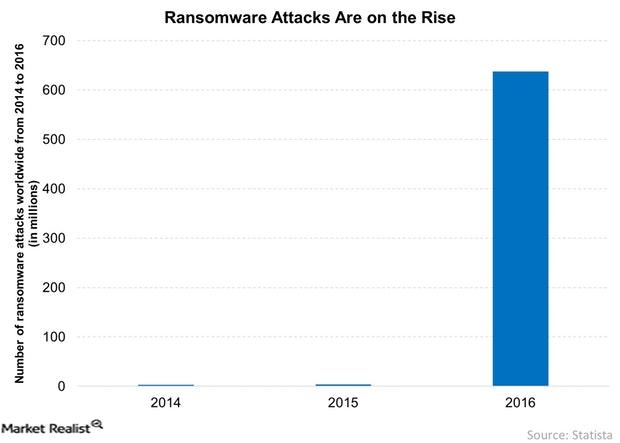 Ransomware Attacks Are on the Rise
Article continues below advertisement
The Risk of Cyberattack
We are all potentially at risk of cyberattack – directly or indirectly. When it comes to municipalities, this may not always be obvious to the average state or city taxpayer. However, it does not even seem to be that obvious to, or maybe even much appreciated by, many municipalities and/or states.
Even with resources like the NIST Framework and US-CERT available to them, governments and administrations appear to be moving slowly to protect themselves from cyberattacks – whether targeted at the sensitive information they hold or the services for which they are responsible. If they are actually doing anything, it is not readily evident. You would have thought that, at the very least, they would be telling taxpayers that they are "on it".
Some investors may gain a modicum of comfort from the news that, despite the manifest dysfunctionality of its government in Springfield, the state of Illinois is now adopting mandatory cybersecurity awareness training for all state employees. It appears that Illinois is only the 15th state to require such training: What about the other 35?
Market Realist
Over the last few years, ransomware has been a common cyber threat. Ransomware is a virus that blocks a computer until an amount is paid to the person or entity behind the attack. Ransomware has cost citizens and businesses hundreds of millions of dollars.
As the graph above shows, the number of ransomware attacks rose from around 3 million in 2014 and 2015 to a whopping 638 million in 2016, according to Statista. In 2017, there may have been even more of these attacks. Notably, in May 2017, there was a global wave of ransomware attacks.
Companies around the world have had to cough up significant amounts to get their systems back. And cyber attacks on municipalities (MUB)(XMPT) are scary, given the amount of personal information municipalities have.