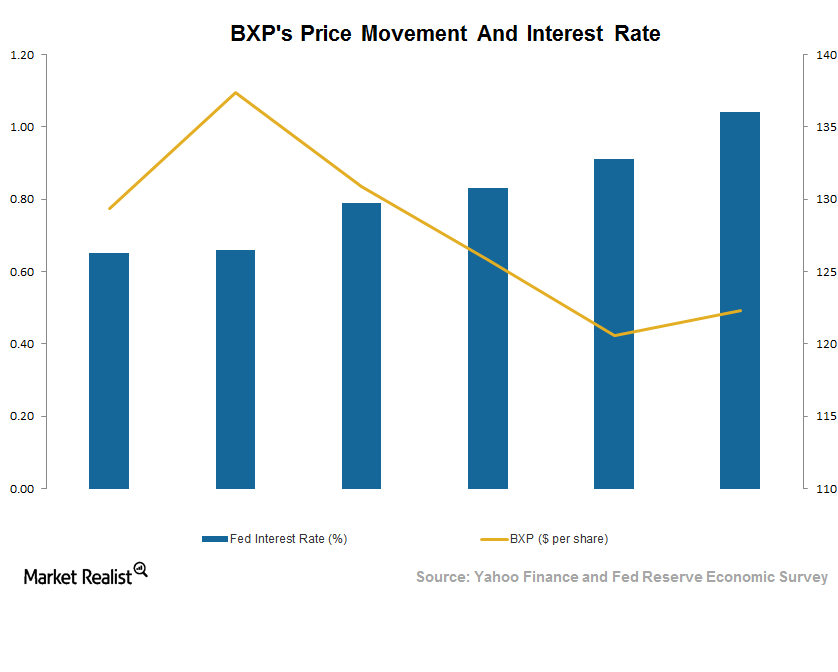 Can Boston Properties Flourish amid Higher Interest Rates?
Why interest rates matter
REITs have flourished for a considerable period in a record-low-interest-rate environment because they depend on debt and equity for their working capital, and a high interest rate means a higher cost of debt for them.
However, those bright days for REITs like Boston Properties (BXP), Simon Property (SPG), Prologis (PLD), and Vornado Realty Trust (VNO) finally came to an end after the Fed began hiking interest rates in the second half 2016. The Fed aims to reach a targeted interest rate of 2% in a phased manner.
The First Trust S&P REIT ETF (FRI), of which these REITs make up almost 15%, has an expense ratio of 0.49%. The central bank has already hiked interest rates twice in the last eight months. Speculators think that the Fed may go for another hike during 4Q17.
Article continues below advertisement
What does the interest rate hike mean for REITs?
REITs experience a higher cost of debt in a high-interest rate environment. Since most of the working capital for these REITs is sourced from equity and debt, REITs are quite affected by interest rate hikes.
Moreover, the debtors to these REITs also face the brunt of the higher cost of capital, as they face higher rates on bank loans, credit card loans, as well as mortgages. Thus, the environment becomes less favorable for REITs. REITs may face a debt crunch when central banks raise interest rates. Further, REITs become less lucrative to investors compared to low-risk bonds.
However, a high rate environment isn't completely full of gloom for REITs because high interest rates are usually accompanied by economic growth, leading to higher demand, which in turn boosts the business momentum of the companies.